I used A.C Leggs #116 and 80/20 beef with 20mm clear cologen casings.
Used 6 tablespoons of Leggs for 5 lb, added 1 teaspoon of #1.
Added water to make a slurry.
This is the seasoning. Forgot a pic of the slurry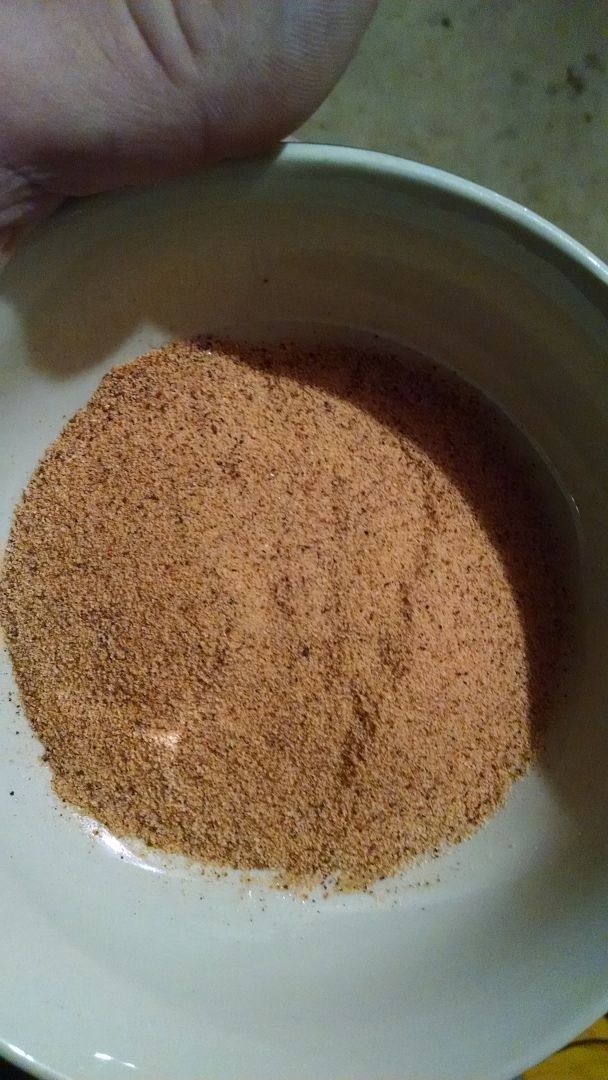 Mixed in the meat and in the fridge for 24 hours to get happy.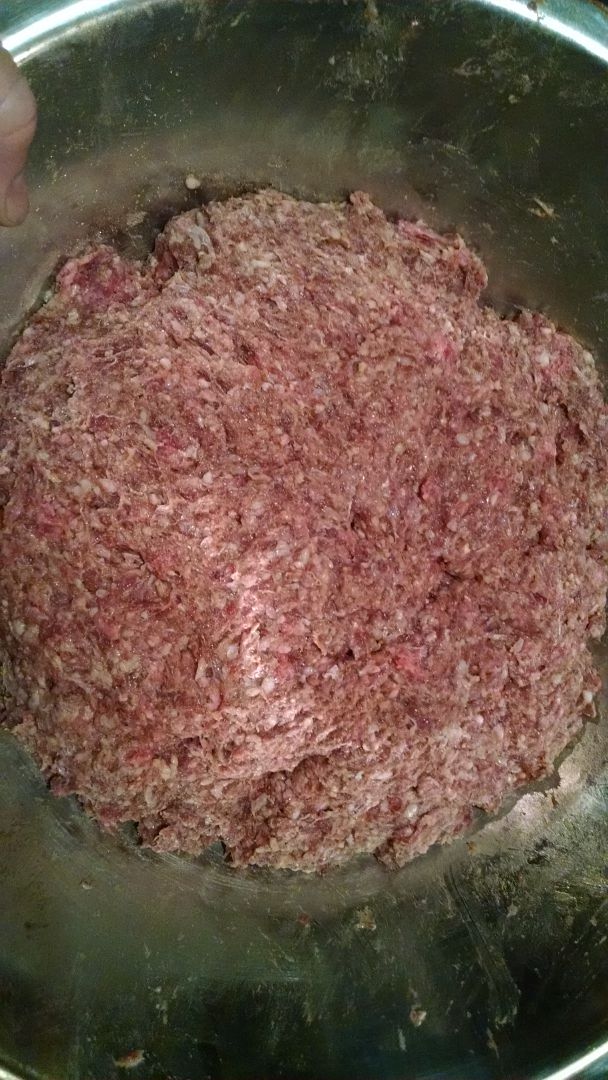 Stuffed with my cheap plastic geared stuffer. Worked great with the 20mm casings.
Hanging in my vertical running on propane with the expandable tube running corn cob in the firebox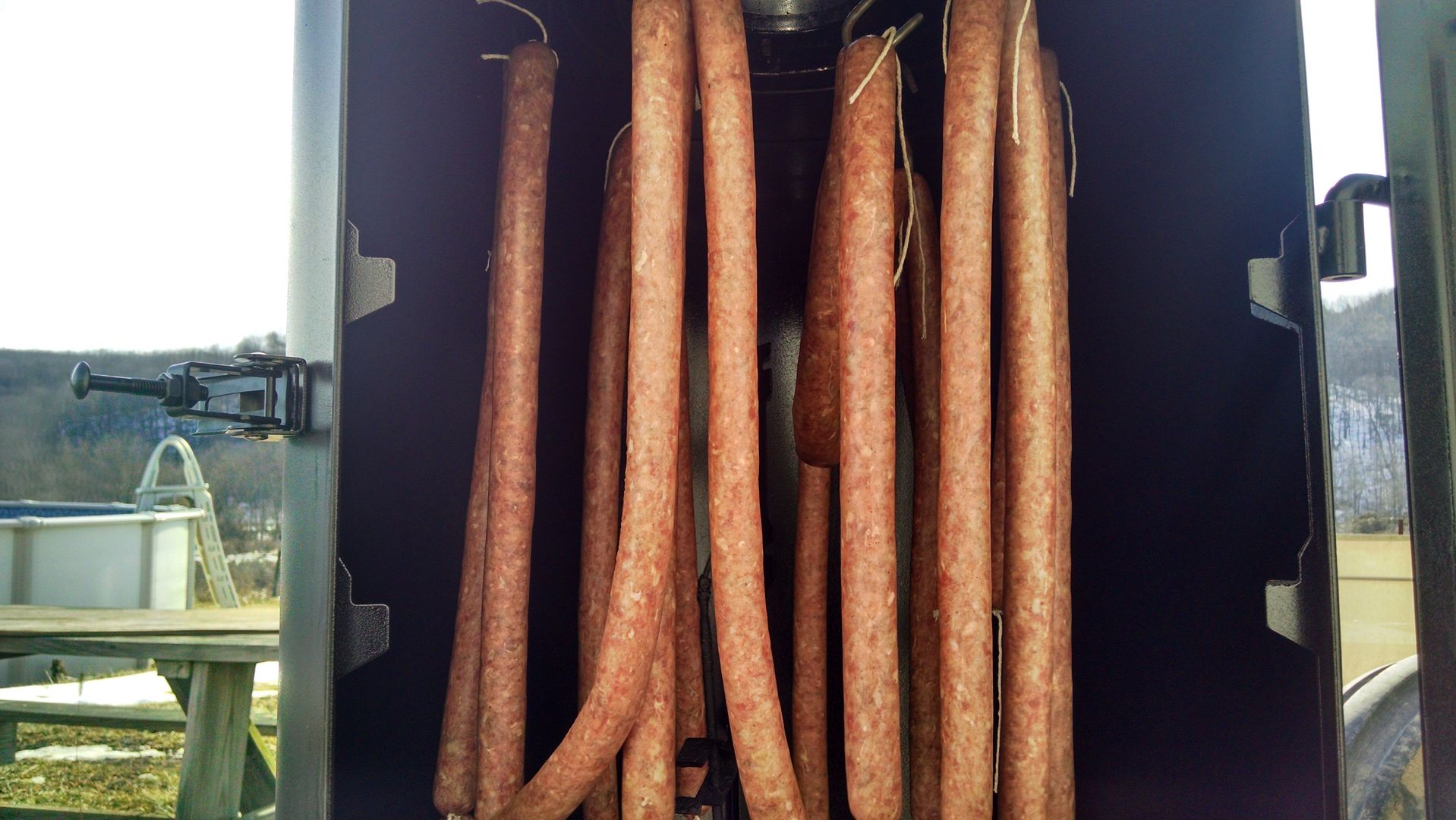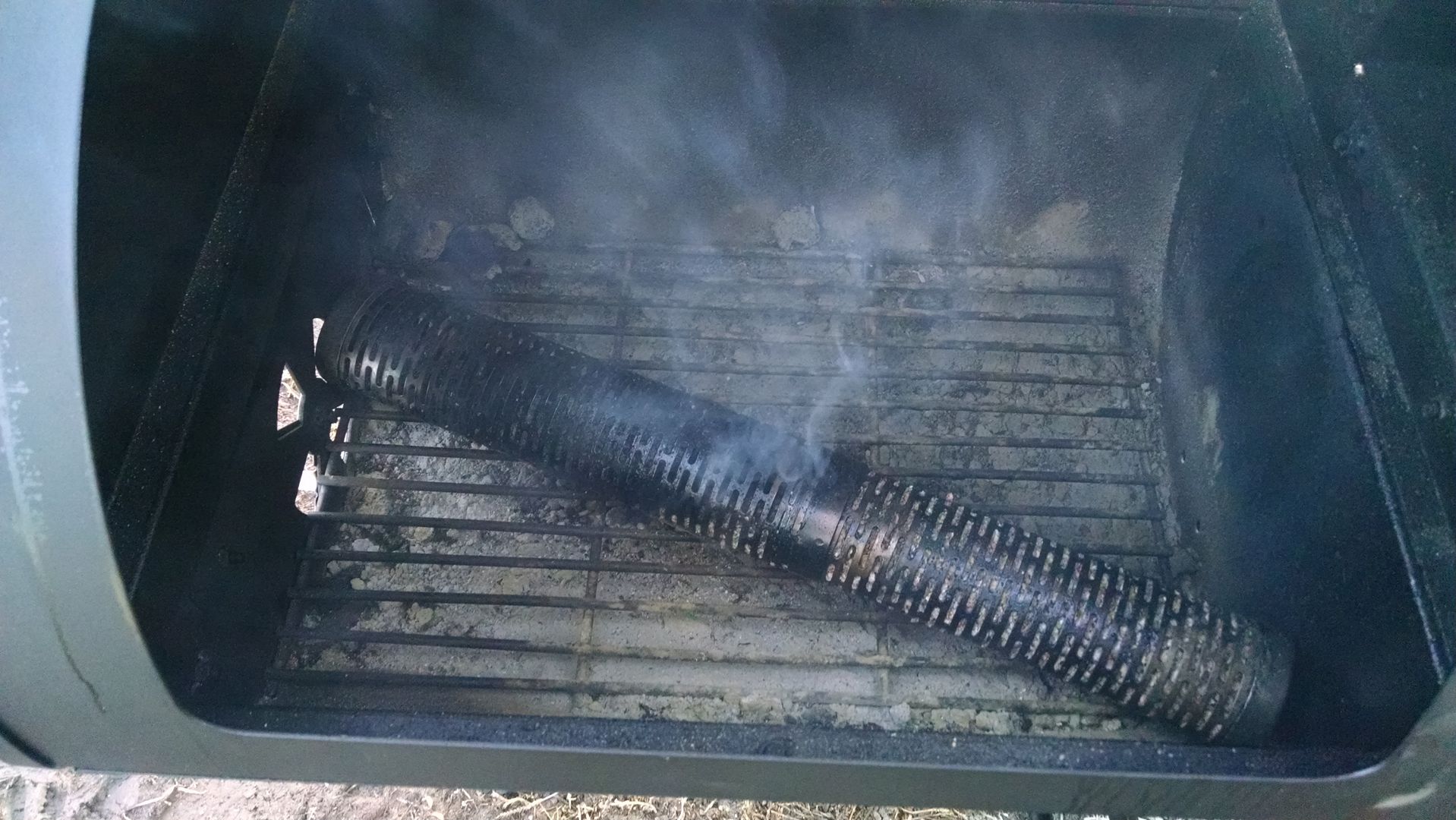 Bout done.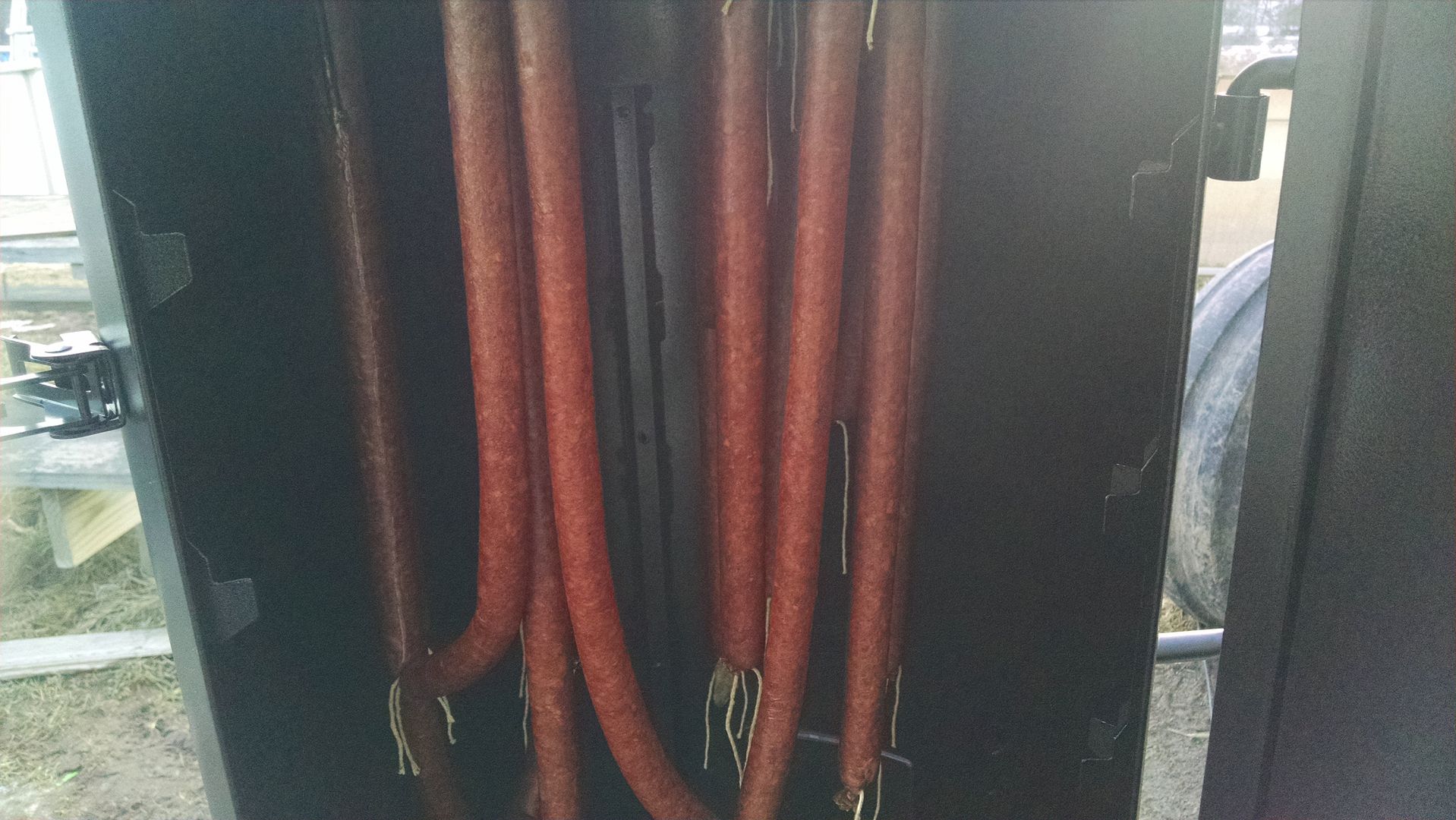 Pulled at 155. And hang to cool and dry.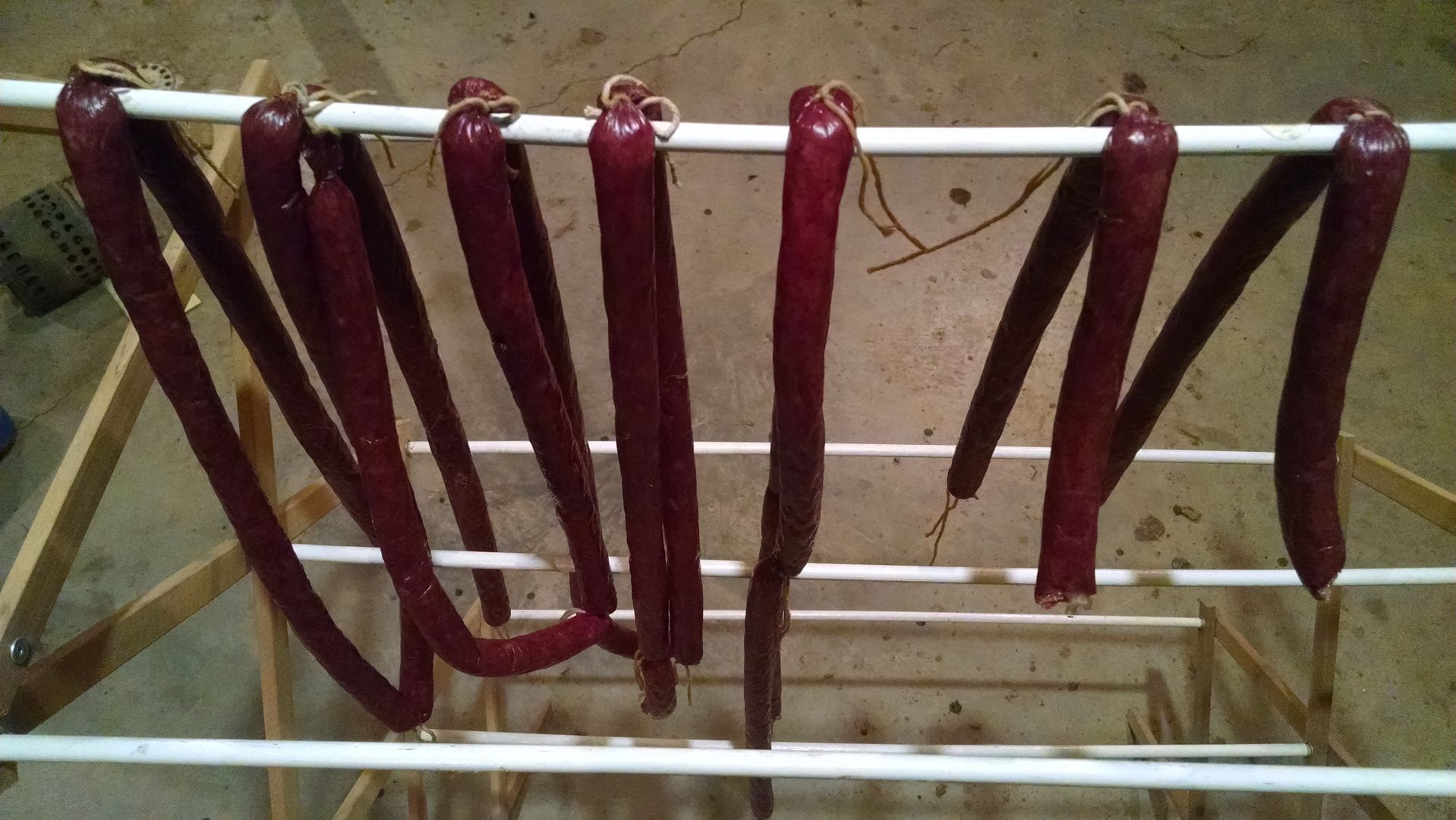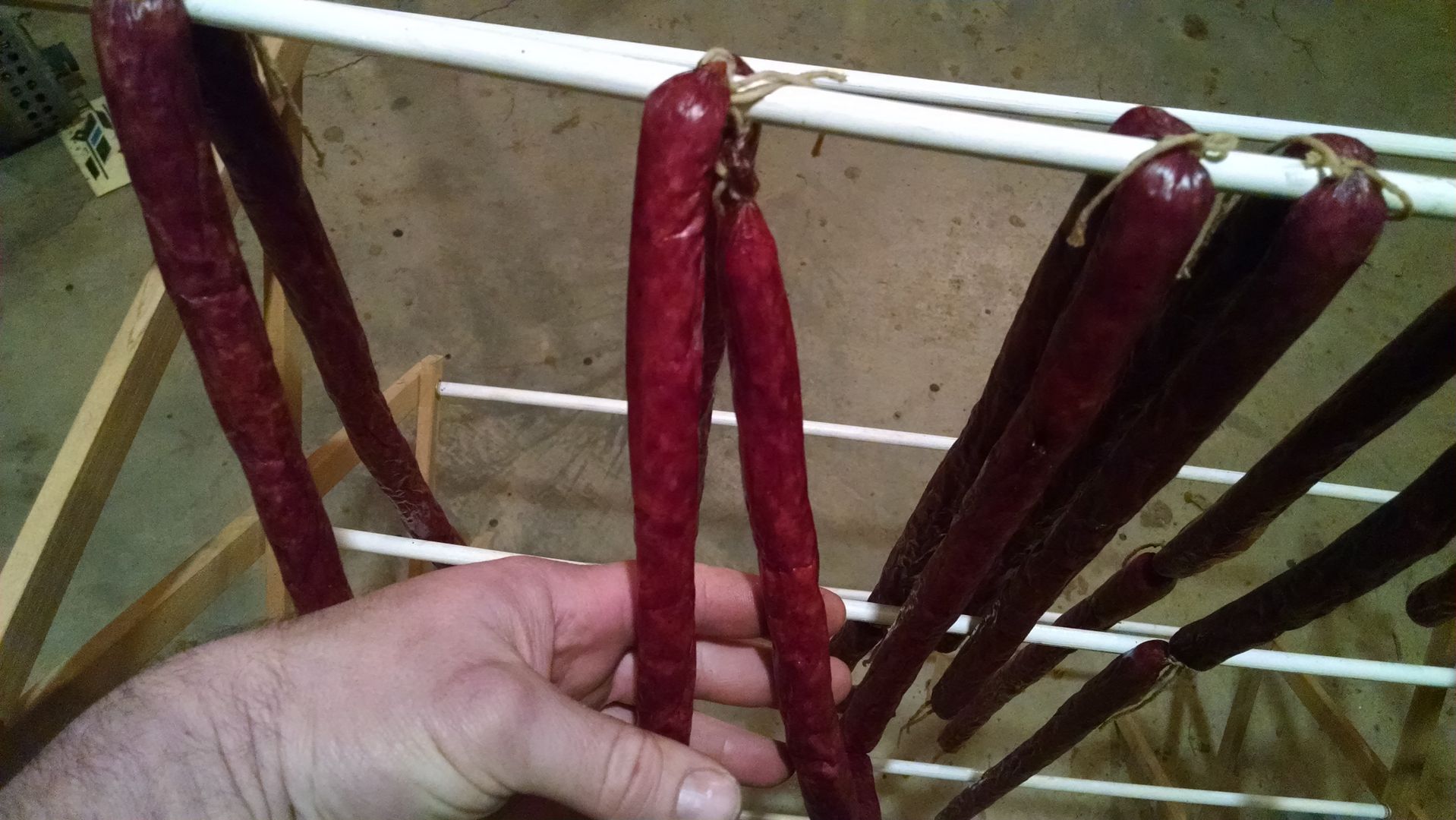 Will let hang till morning then put in the fridge.
Basement is 60 degrees, maybe just let hang longer?