Just started to smoke my first pulled pork with lots of advice from you great smokers a little about my rig, it's the cheap 100 charbroil offset that I got on clearance for 50$, I added a new temp guage to the top it sits 2.5 inches from grate when closed. Add one at grate level on the side closest to stack. Also added one to firebox. I have a melaverik on the way but won't get here till today at 1300-1400.I creates a firebox out of the home depot harder steel, I added a bottom baffle to spread out the temp, as well as put a little pan with water.
Here is smoker.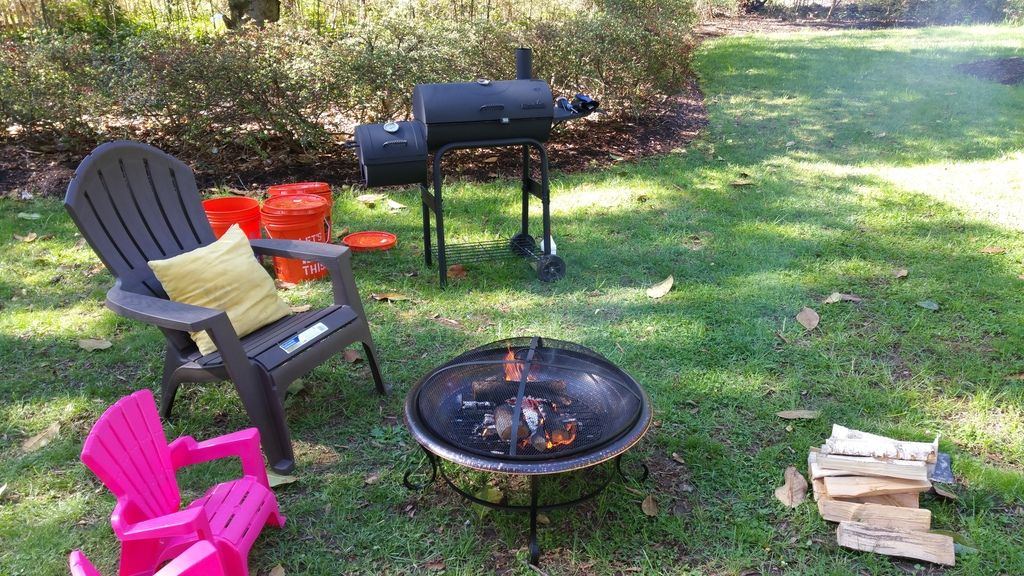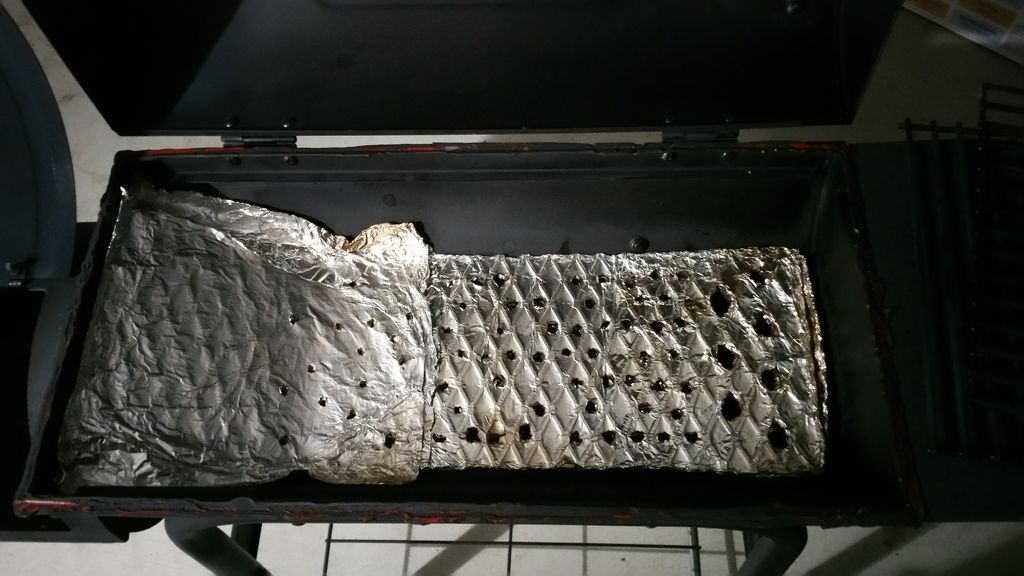 searched forum how to prepare and used mustard to help rub stick. Bought some rub at lowes.
Let smoker get to 240 and put me at on takes a lot of watching to keep it at 225, there is a 15 degree difference between sides. Hopefully it won't make a big difference.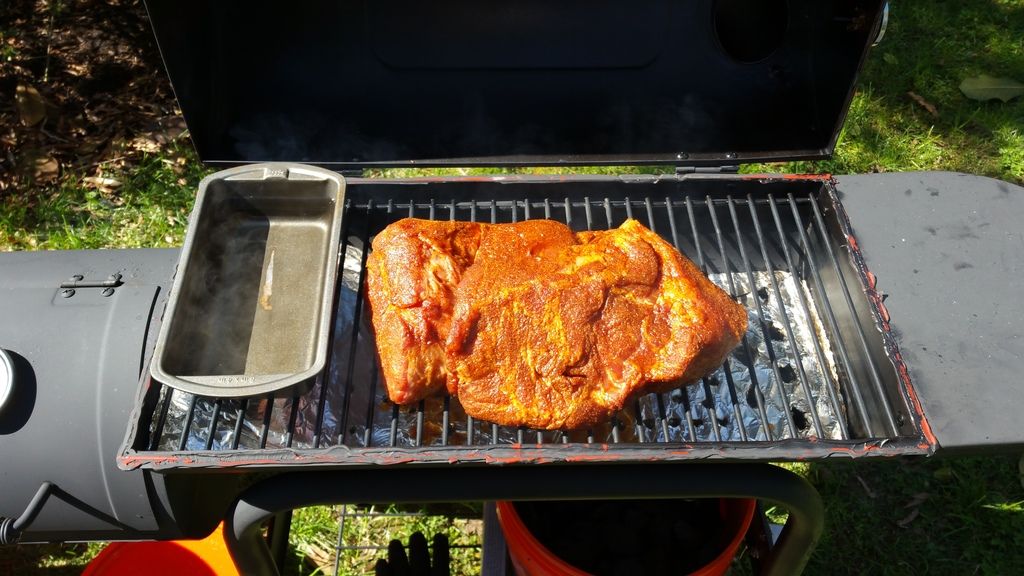 Safety first