I was inspired to make this when I saw rgautheir20420's  post about this. This is a Len Poli recipe, it can be found at his webpage.

A few things about this recipe..
-I substituted Elk meat in lieu of the ground beef
-He mentions "incubating" the sausage for 48 hrs in an 80 degree environment prior to smoking. This is obviously to get the PH down and create a nice Tang in the sausage. However, he didn't mention a starter culture in his recipe.
I emailed him and asked for clarification, but didn't get a reply back.
I didn't have F-LC starter culture like rgautheir20420 used in his, so I just used .6 ounce of ECA prior to stuffing.

Hangin..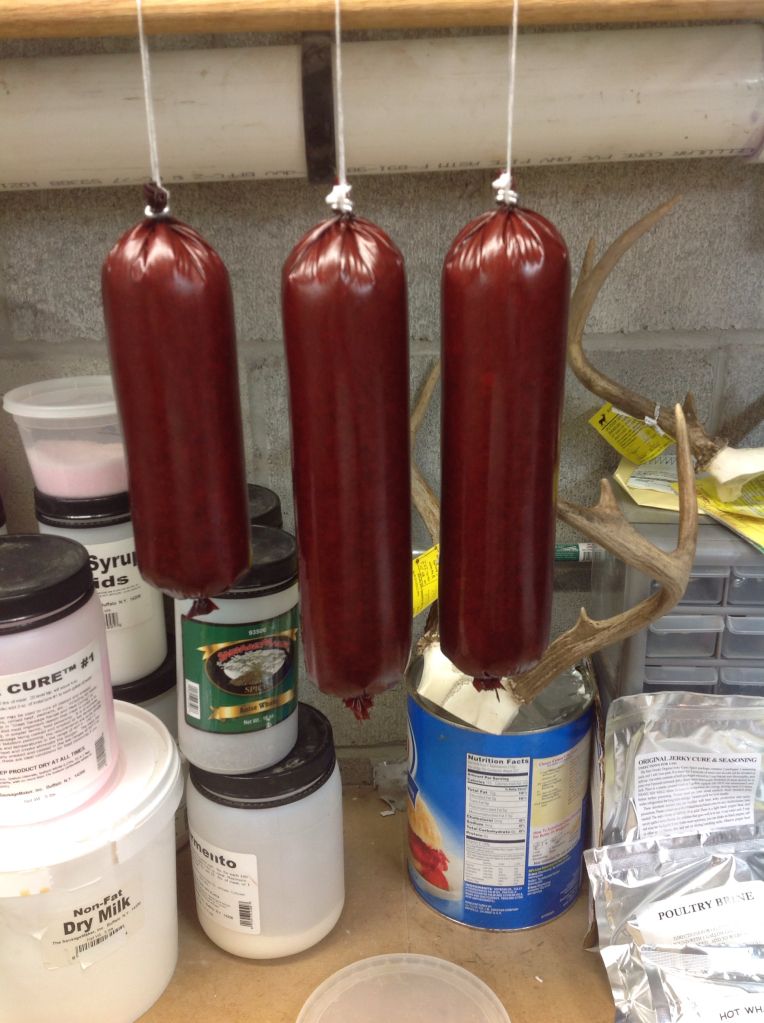 Dried and ready for some Hickory smoke.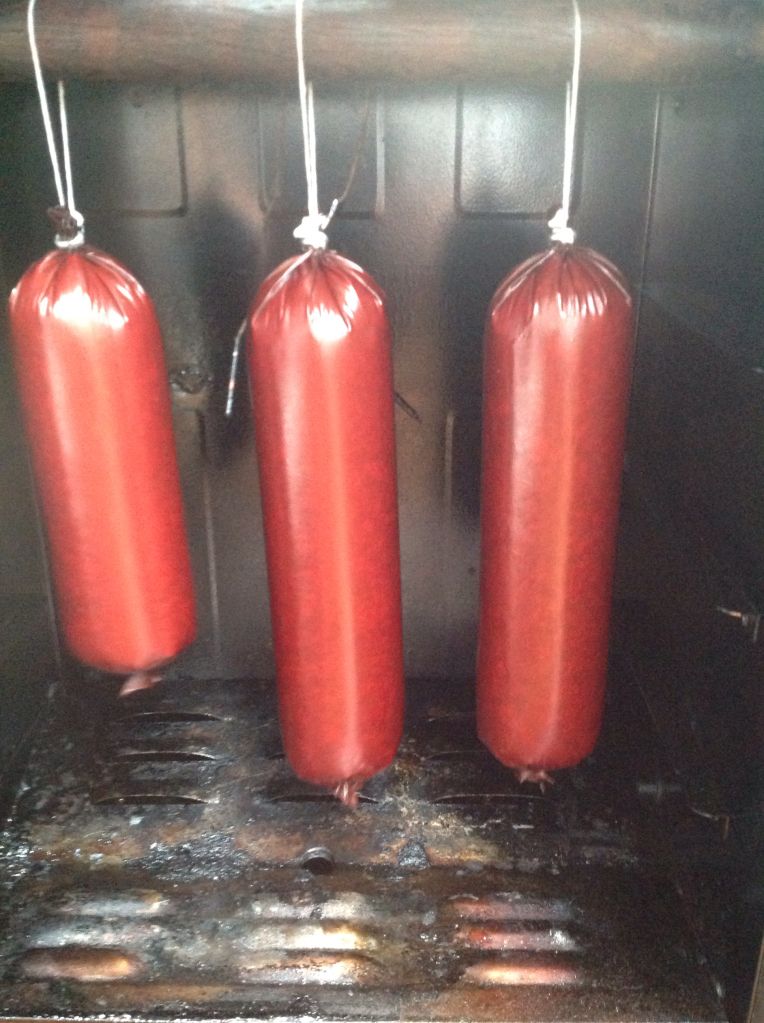 Smoked these for 3 hours and pulled when I reached an IT of 153.
Ice bath, bloom in the basement for a few hours and then off to the refrig for a 24hr rest.

Looks good.



Sliced shots.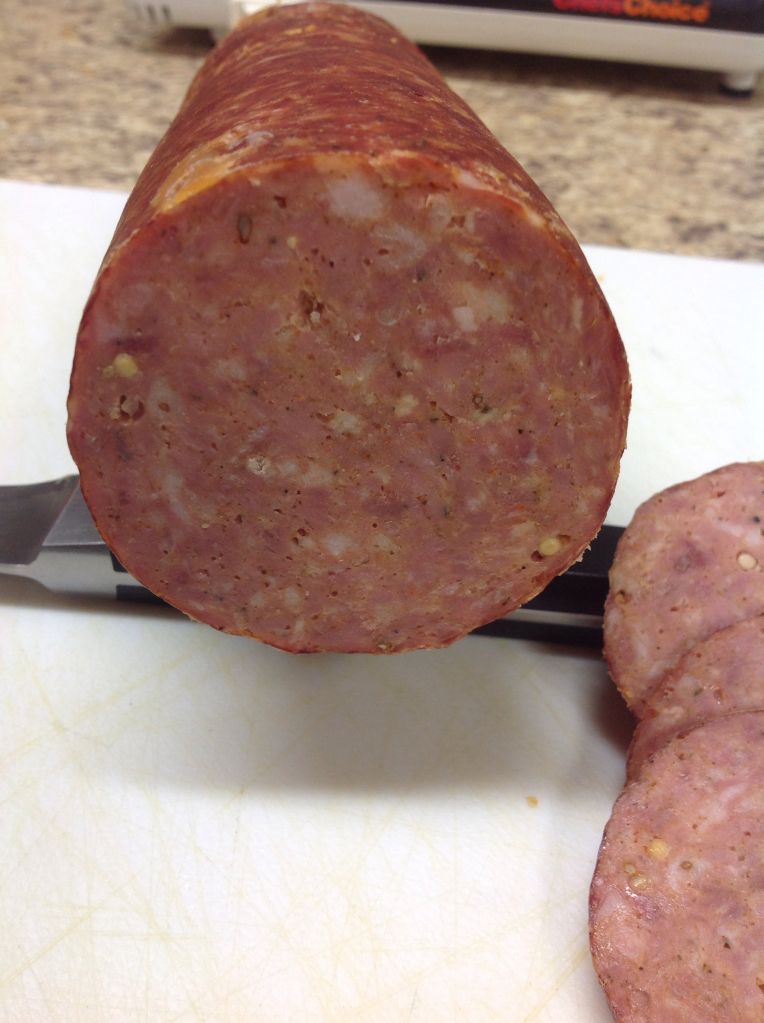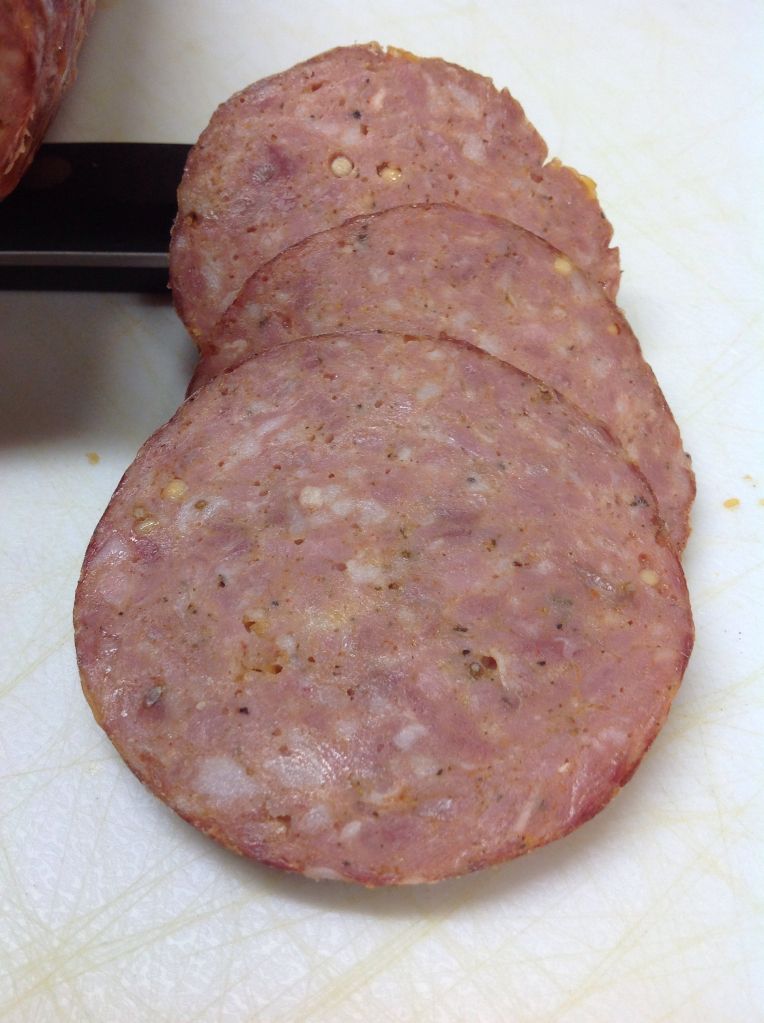 I like the caraway in these, it's really good.
It could use more pepper and garlic though. Definitely going to bump that up next time. But it's certainly good as it is.

The slices are screaming to be put on a cracker with some stone ground mustard. 

Thanks for looking.