Sunday I relaxed all day. Maribel wanted some ribs and got everything ready.
WSM ready with little pieces of peach.
Mixed up the cowboy rub and bacon molasses seasoning for the ribs.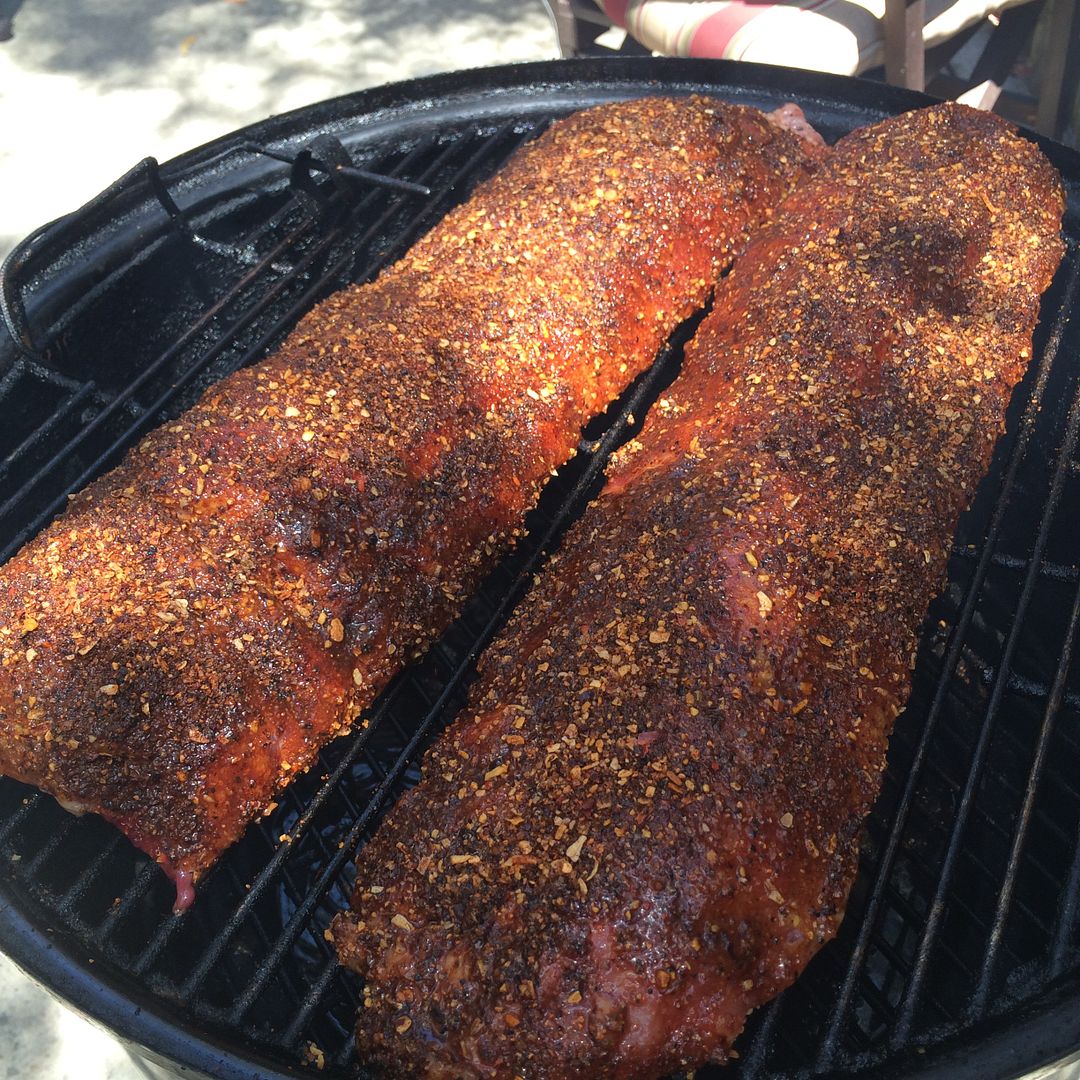 They are done. Smoked at 235-245 took about 4 hours.
Garlic bread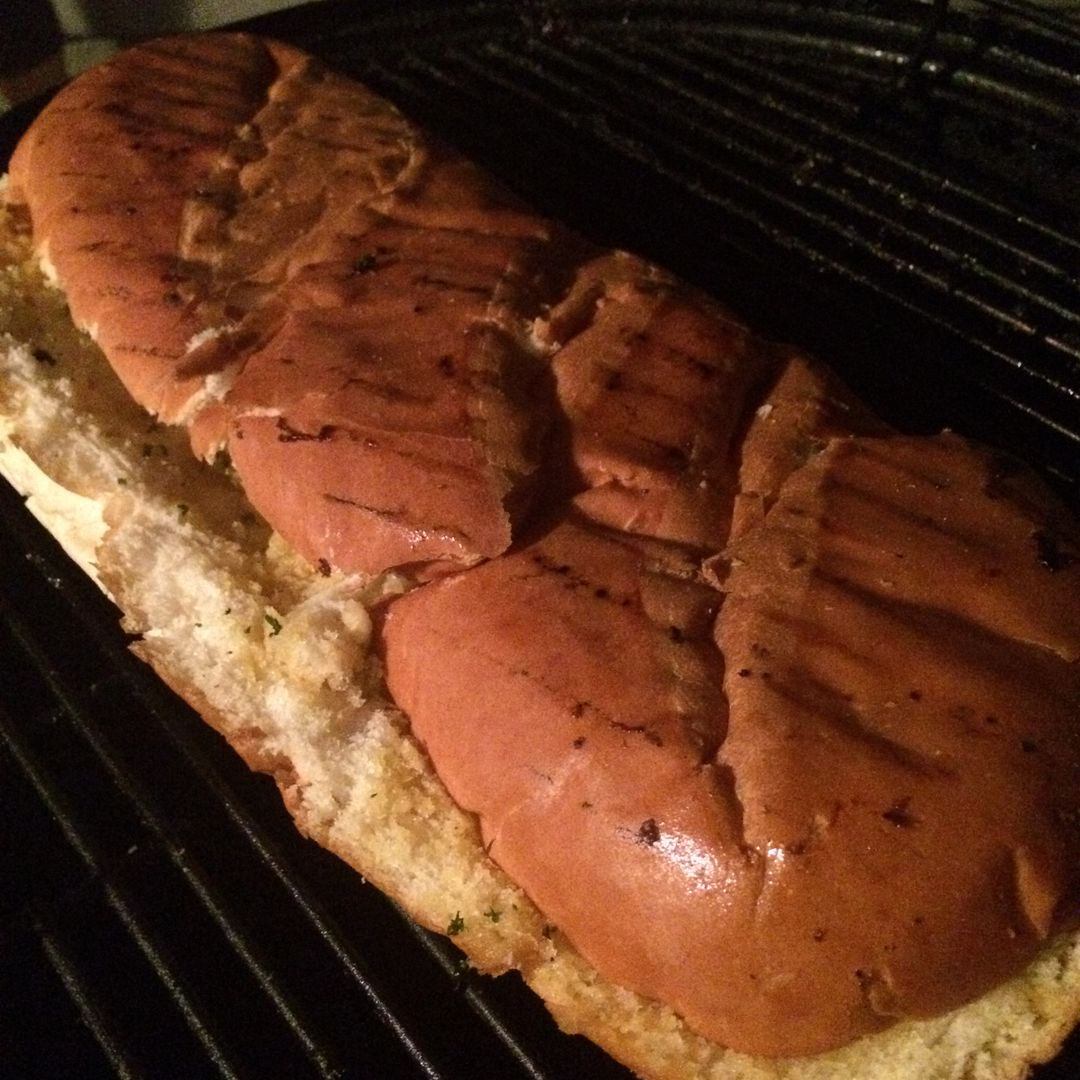 Our neighbors stopped by and we had a great dinner. They loved the food. Unfortunately we forgot the plated pics. But it was bbq beans and potato salad.
We had some old school music playing. Something to slow dance.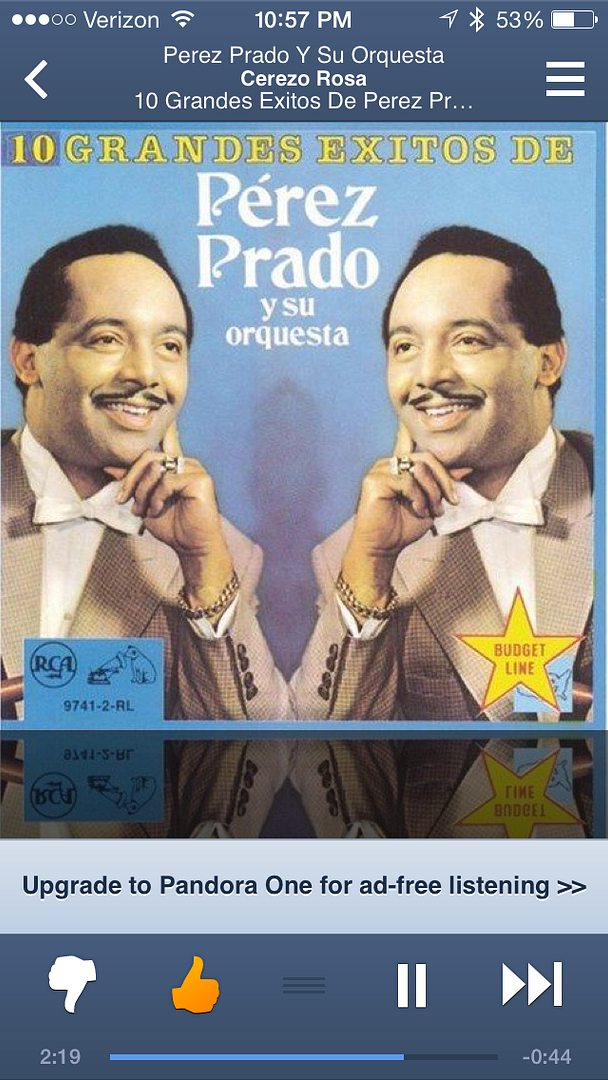 Here's the link to this song if interested.
http://youtu.be/W-_Y3oWzq7I
Thanks for stopping by.
Tony and Maribel