Saturday was my sis-in-laws surprise 40th B-day party. She loves roasted pork that I make in the La Caja China box.

So, here goes.

I started out with (4) picnic's totalling 36 lbs.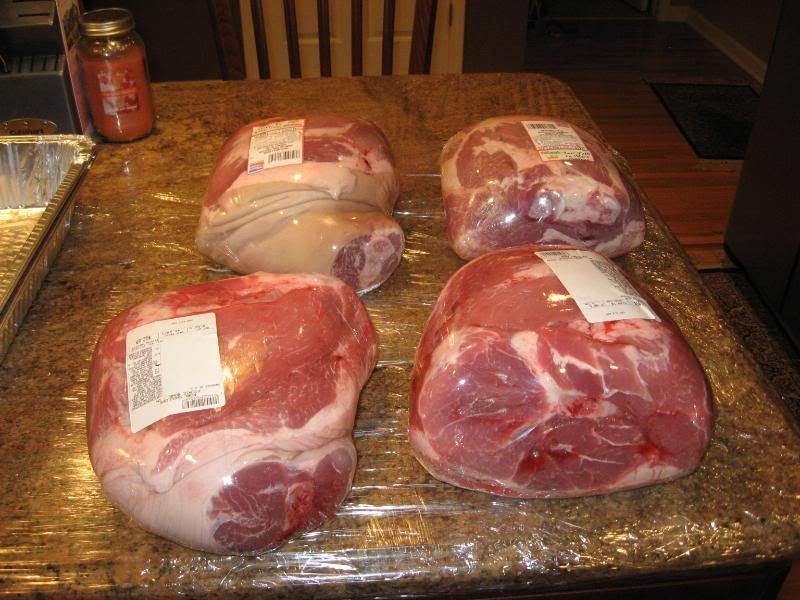 Made a quick Mojo out of EVOO, Adobo, Sazon, Pepper, Lots' of garlic and some other goodies.



Injected and rubbed.



Wrapped up for an overnight rest in the refrig.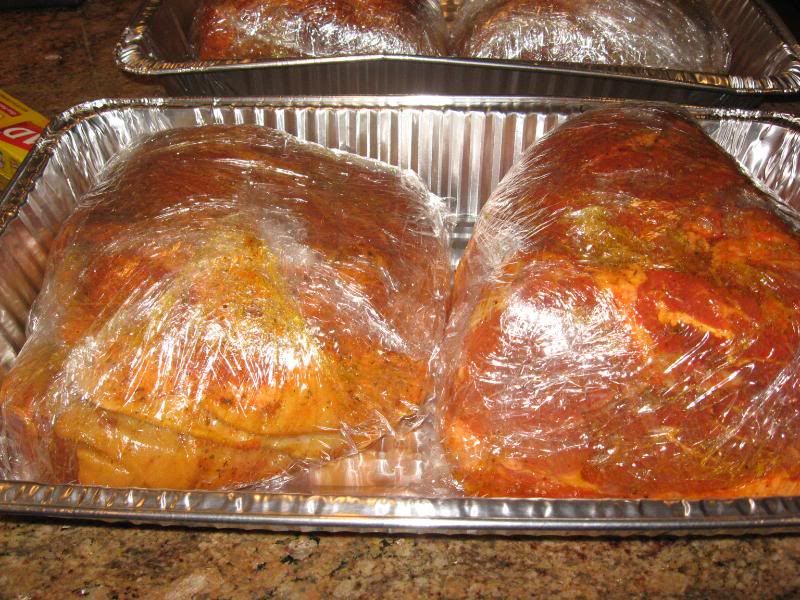 Good Morning!



Only went with three picnic's because someone was bringing a 3ft Sub too. 


We have ignition..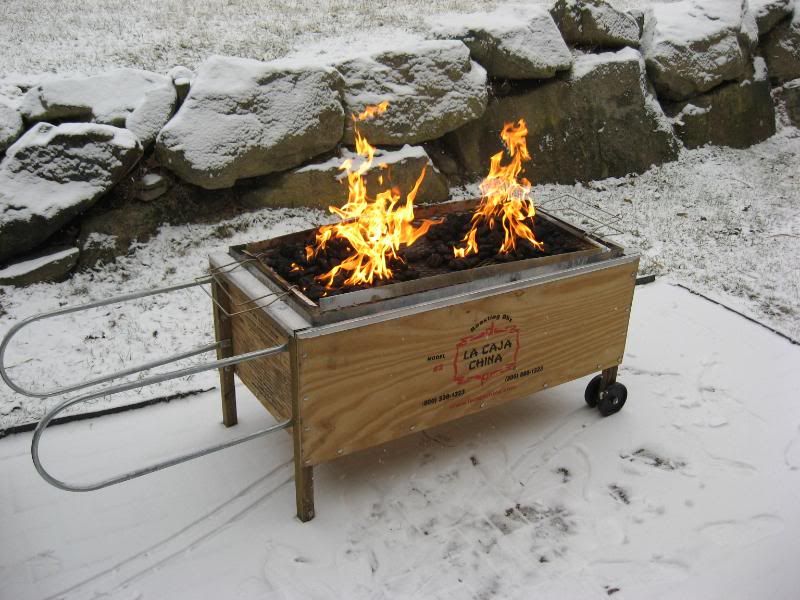 It was snowing on and off, so i set up the canopy. Just in case...



Time for the flip.



Finished @162 and FTC.



Sorry, no money shots . I left the camera home. 


But it went fast and everyone really enjoyed it.

Thanks for looking!