the victims, actually only did up the big one this batch...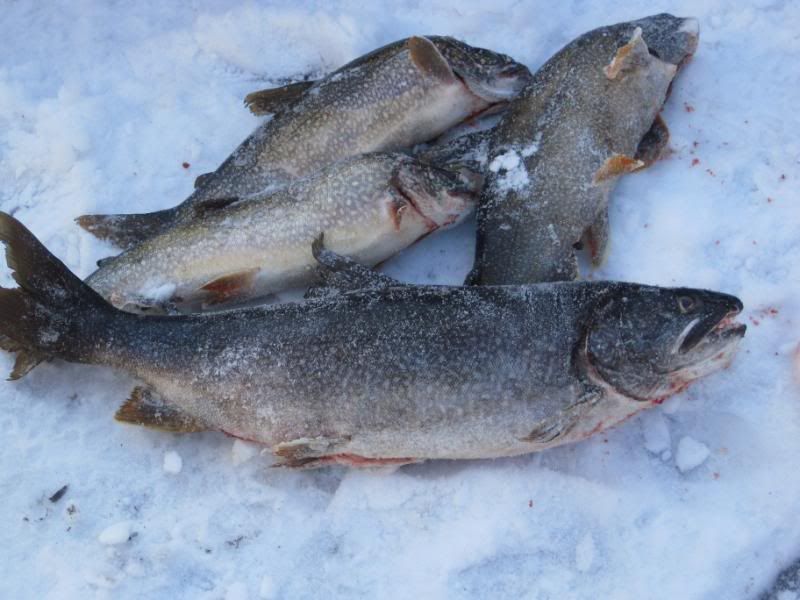 filleted and left skin on, also i cut each fillet into 5 pieces.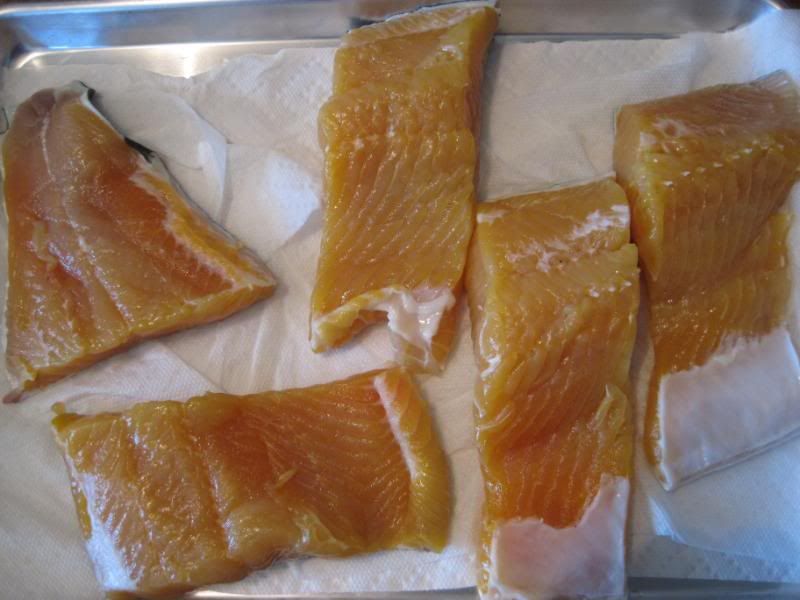 the plan is to smoke over maple using Todds Amazen smoker. i have brined the fish for 2 days using my traditional brine. and then a fresh water soak for 6 hours. let set til the pellicle formed. i used brown sugar like i usually do on 1 fillet...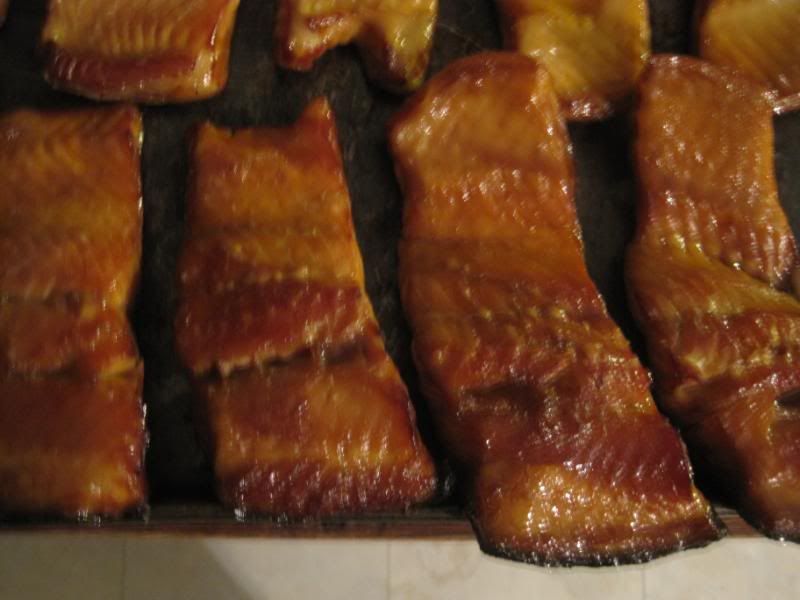 on the other i used maple syrup from last springs harvest. kinda crappy pic...
side by side on a sheet pan...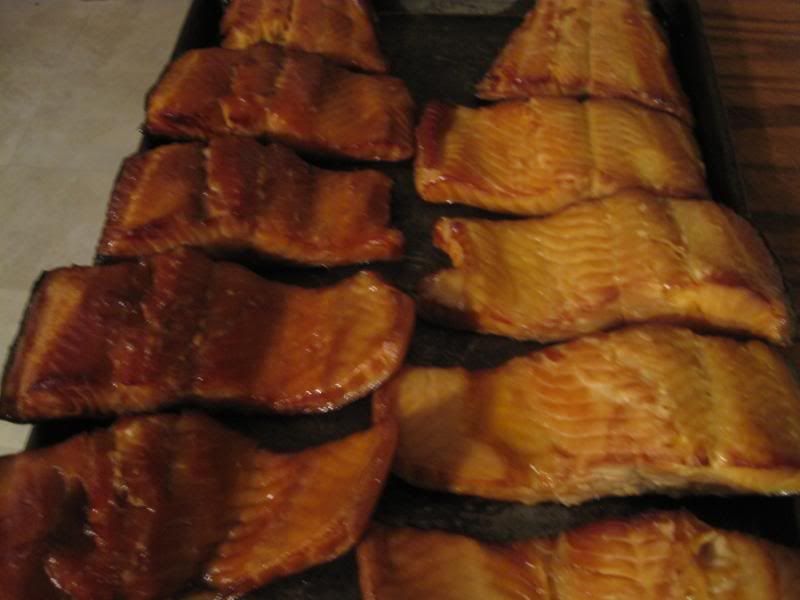 i got 2 bags more in the freezer so i got some more to play with. thks for cking my pics!