We had 1 corned beef eye of round left from St Pattys day at work. I decided to try to make it into jerky....its already cured....slices real easy at work....so what the heck! Why not?!   I removed it from the cry-o-vac package and sliced it lengthwise with the grain at 1/4 "....cut the slices in half then soaked it in some water to remove a little of the salt. About an hour. turns out it was too long I think.  I would have liked it to be a ittle stronger.  So far anyways....we'll see after it has had  a chance to cool overnight. Sorry I didnt get any before pics....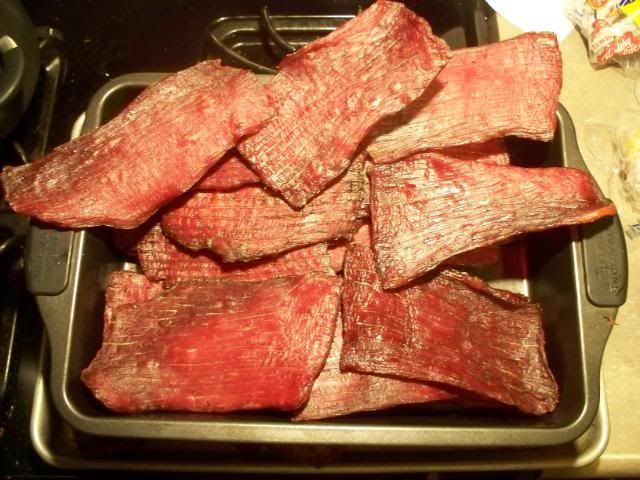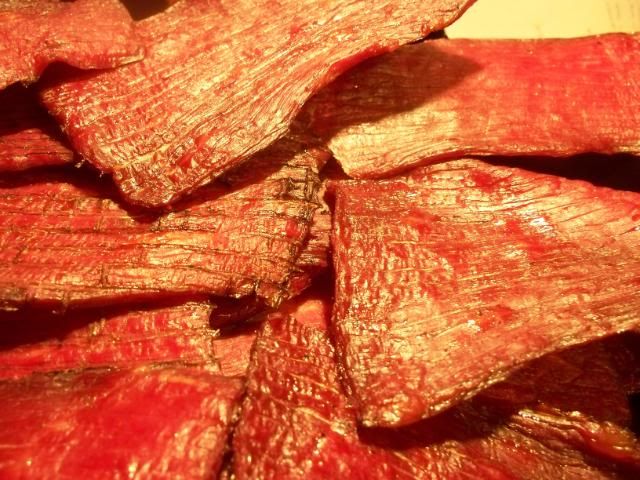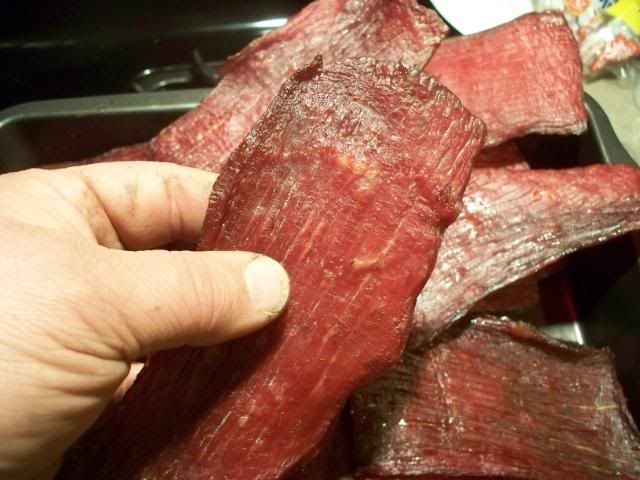 The jerky does have a subtle corned beef flavor. I will definately do this again if the situation arises. I just wont soak it as long....1/2 hour nextime
AND NOW THE TONGUE!!!!!
I took a batch of beef tongue that needed used up at work and boiled it for a couple of hours with some pickling spices and a half of a jar of minced garlic.
my mistake was that I ran out of time at work and put the roaster pan of tongue still full of water in the cooler to cool down.   as the meat sat over night it soaked up alot of moisture and made the inner texture of the meat mushy...dum dum.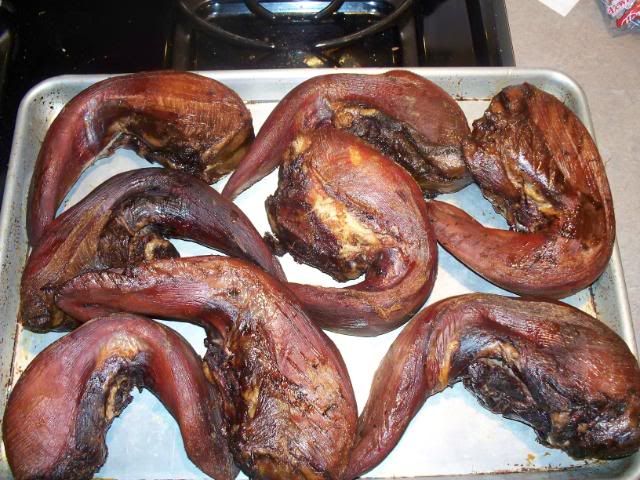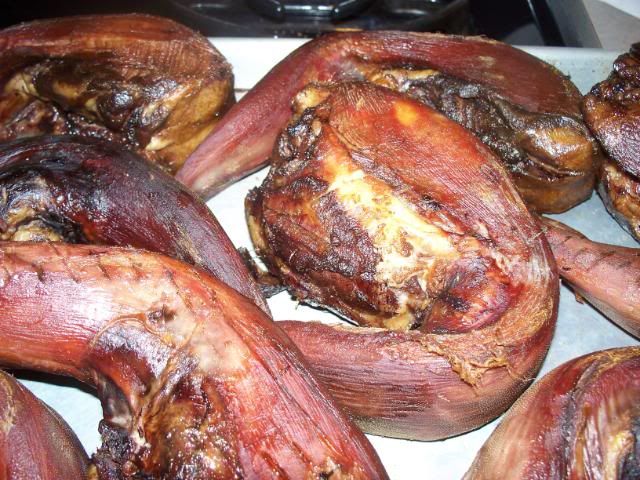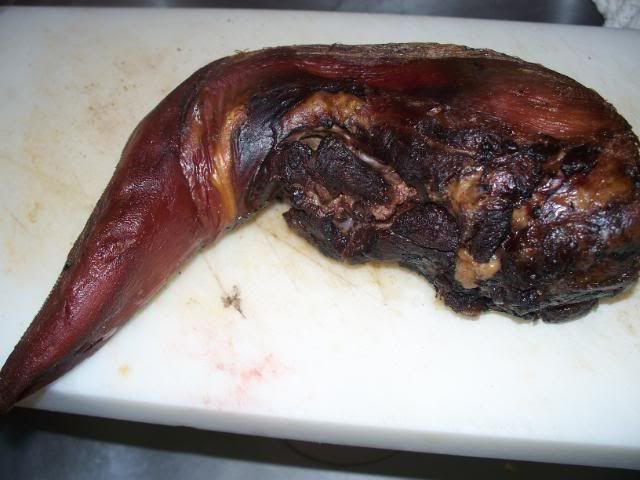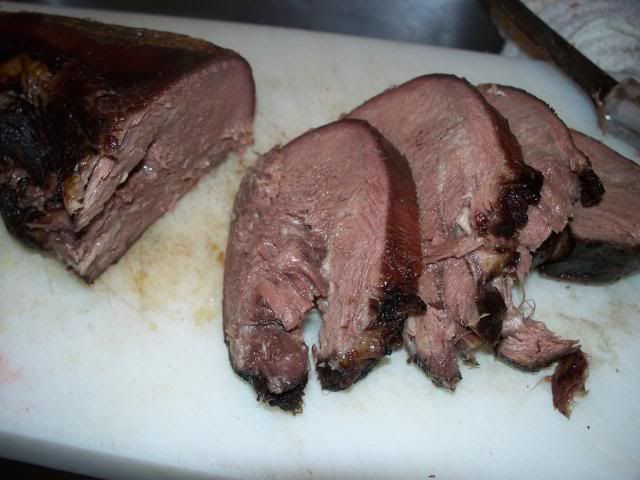 It was still very good and the hickory smoke really added another layer of flavor that  was dang good.
sorry this post was so short .....I am TIRED tonight!
Thanks for checking out my tongue!
SOB-QTV
Edited by SmokingOhioButcher - 4/5/11 at 9:02pm