Well I decided to do a pork burger stuffed with saute'd mushroom and onion. I started with a nice pork shoulder steak.
I ground 4 large mushrooms and a 1/4 of an onion plus 1 tbls of chopped garlic as I was grinding the meat.
Then sliced some onion, mushroom and jalepeno for the guts of the burger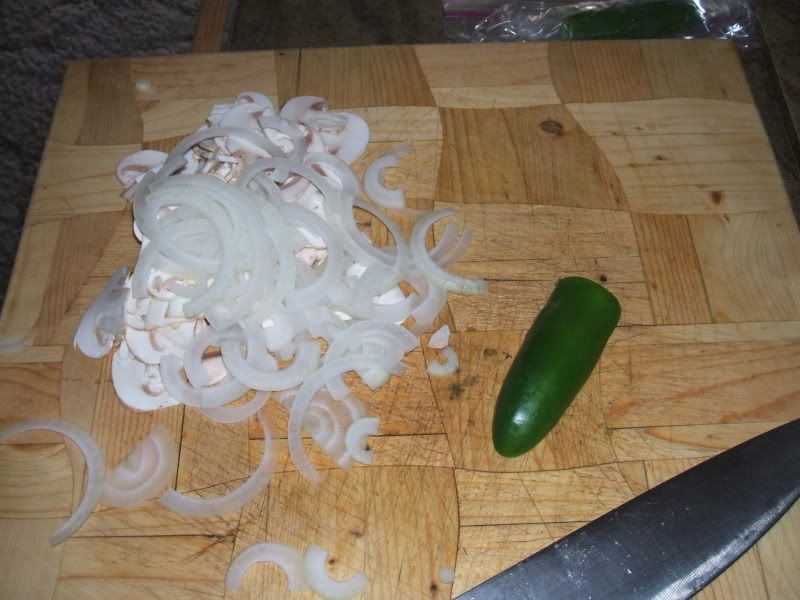 I saute'd these in butter and red wine vinegar until tender. (I also tossed in a touch of ground pepper and a pinch of salt.)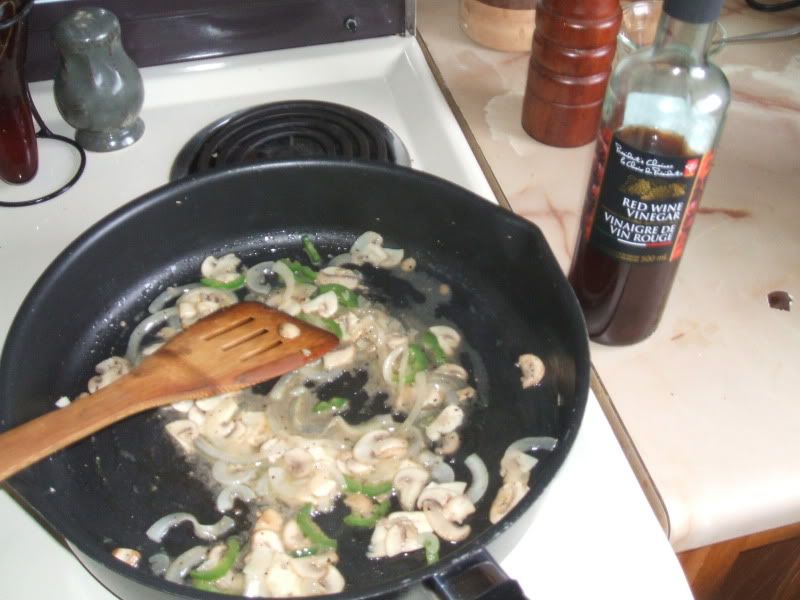 Onto stuffing this thing. I use a 4" piece of PVC cut 1" thick for my mold
. I used an old sharp cheddar and then topped with a small piece of processed cheese.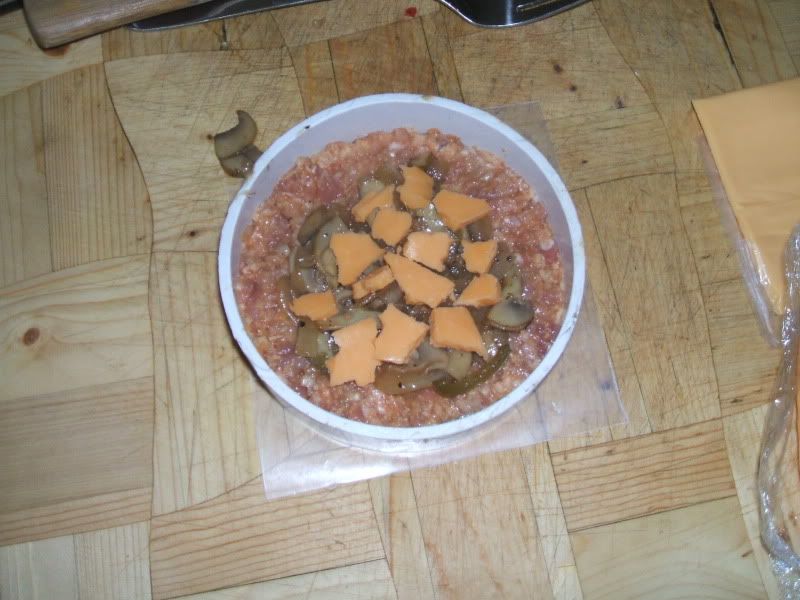 Put the top on pull off the mold and mmmmmmmmmmm one big ass burger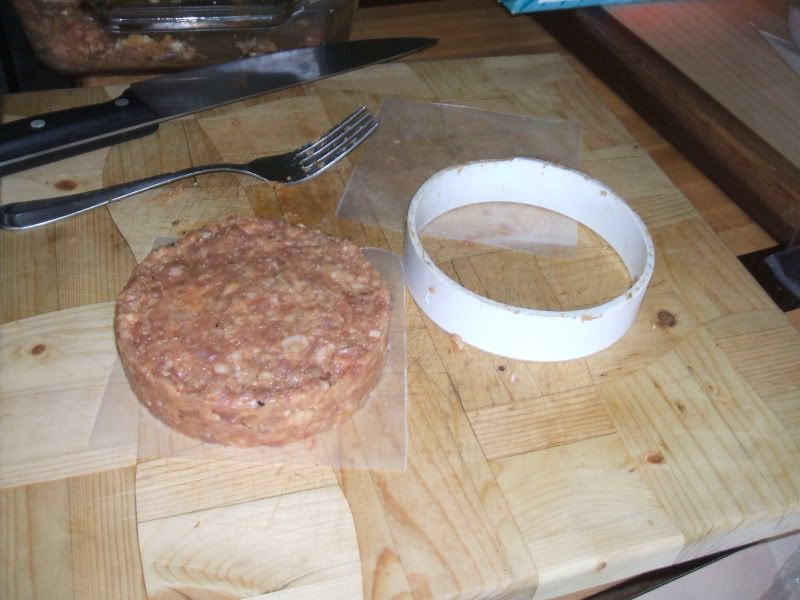 I plan to smoke these with a mix of hickory and birch. Will post the results soon
Thanks for looking
P.S.
Thought you might like these pics of my new cutting board. I built this out of Maple and bordered with Walnut. This cutting board is 22"X22"X1 1/2" and weighs in around 8lbs.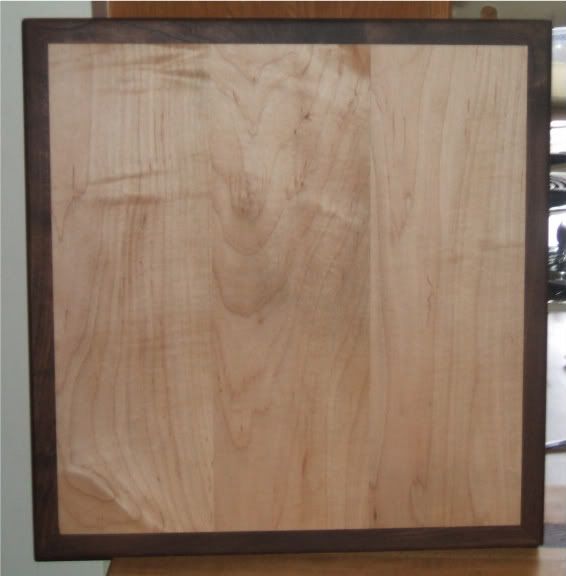 and the other side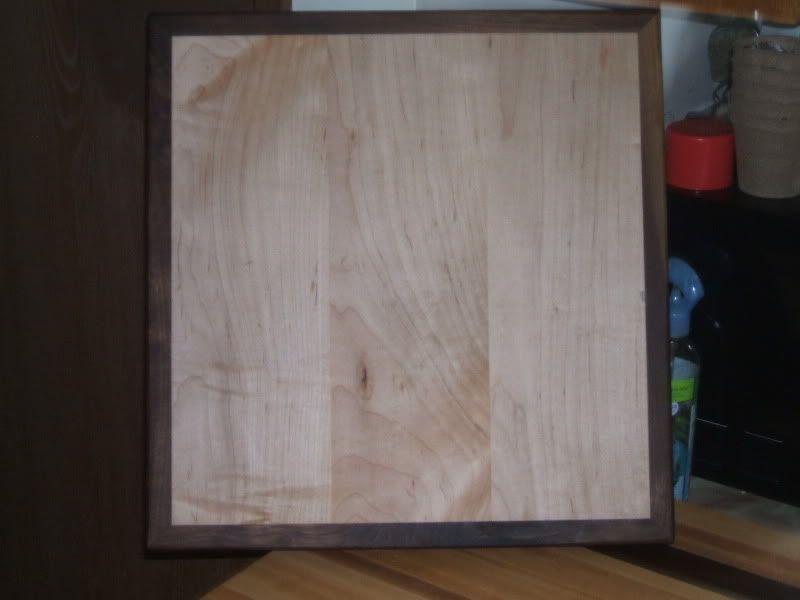 This last pic is just to give you a better idea of the color of this thing