I just made a few mods to my Char-Griller Duo with the SFB. Wanted to get the ash try to fit more snug when all the way in and used some bolts with extra nuts so I could adjust them to put pressure on the ash try when inserted.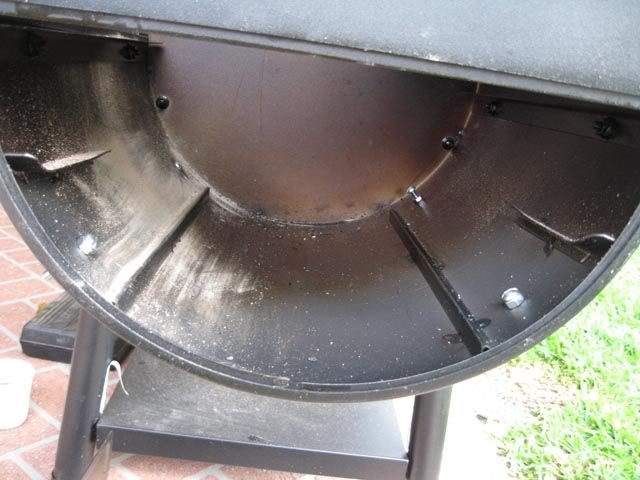 I also wanted to put a charcoal basket in without making too many permanent mods to the SFB so I used a piece of Steel and cut it with a hacksaw....I can remove them with no problem if I want to use the SFB as a grill again using the factory cast iron grills.
What do you think of my mods?