My girlfriend's mother requested a prime rib for Mother's Day so I was inclined to oblige...
I had a little extra time so I decided to try the "Up Side Down Fire" method I read about on the front page... Strange concept but it worked.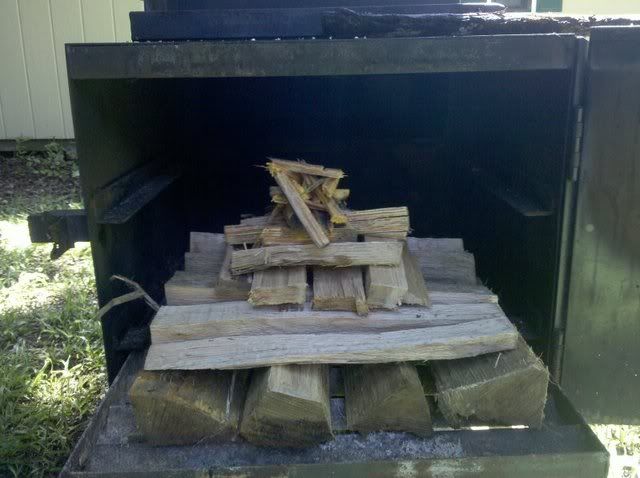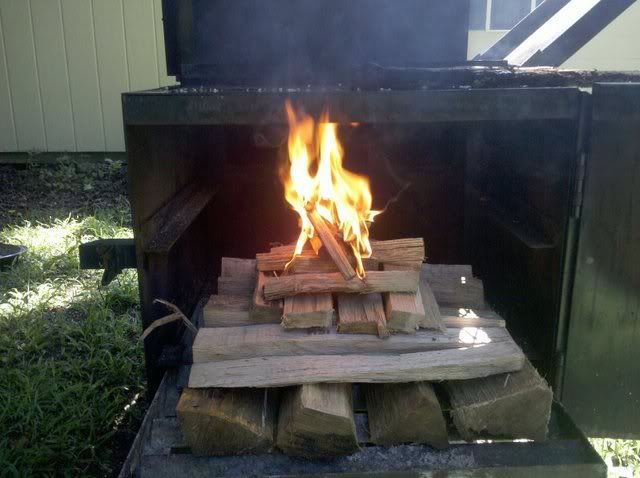 As you can see fire will creep down.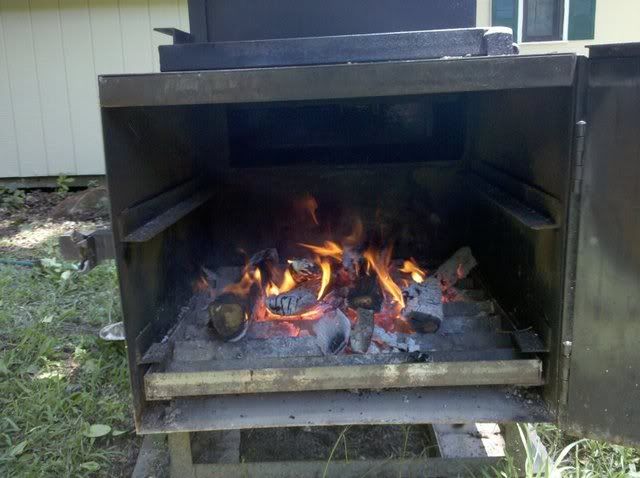 Now to the good part...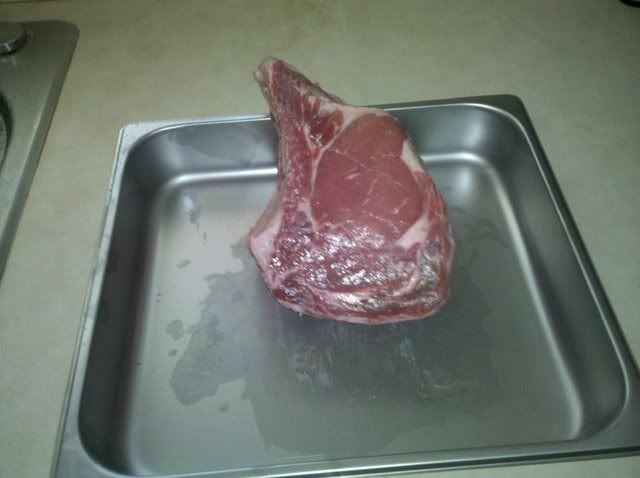 We decided... at the last minute... to attempt a Salt encrusted Standing Rib Roast. I started with a ELOO coat along with Rosemary, Lawrys, Garlic Powder, Pepper, and a Pinch of Dry Mustard!
Some how I can find a few pictures so I don't have any Pre-Smoker. But I have to tell you that taking that beautiful cut of meat and rolling it all that salt was a bit disconcerting, to say the least.
Here it is coming out of the heat, as you can see the Salt cracked on me... is this normal?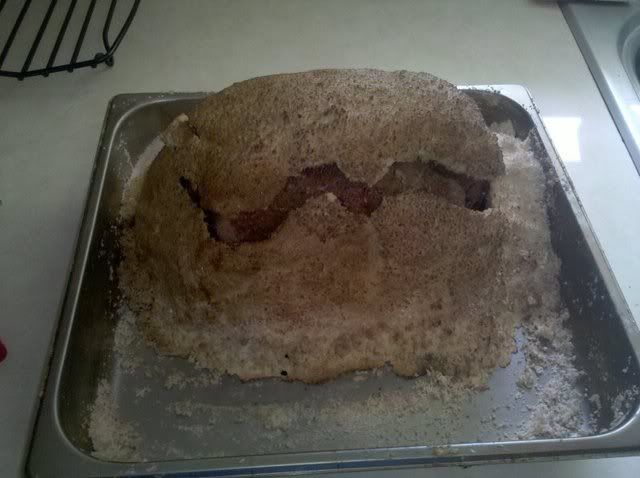 Foiled...
And sliced...
Sorry I don't have any of the sides but I knew if i didn't put the camera down and start eating I would go with out.
Hope you enjoyed half as much as we enjoyed eating!