Just wanted to introduce myself. I have been smoking for 3 years now, and am completely addicted. Up until now, I only smoked in the winter or on rainy days as my deck is covered. The rest of the time the wife and I are out riding our bikes. Now that I have the Guru, I will be smoking while at work and just have the wife check it as she works from home. I live 3 miles from home and come home for lunch, so I plan on being busy busy.
Here are our bikes. These are Suzuki M109R's. The white is mine and the yellow is the wifes. They are 1800 cc bikes that are putting down roughly 115 horses at the wheel and are a blast to ride. I already have 31k miles on mine and it is a almost 3 years old.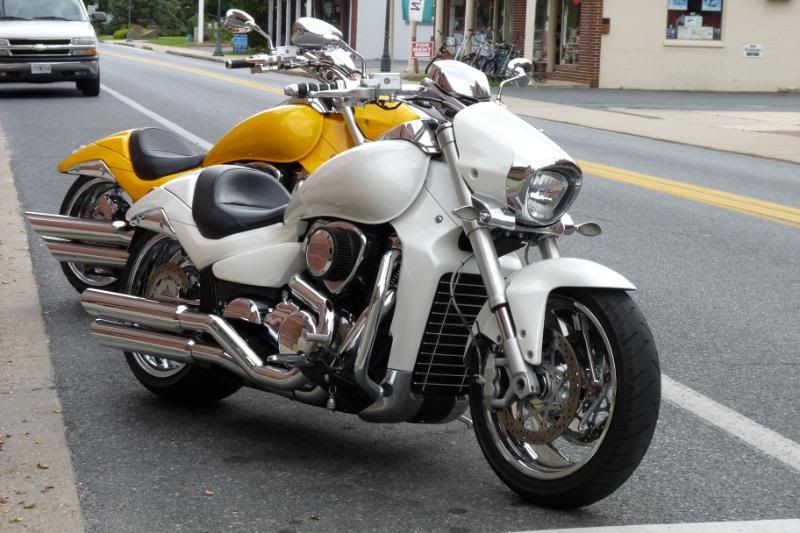 The guy that gets the scraps from all smokes. He is about 9 years old and still all puppy.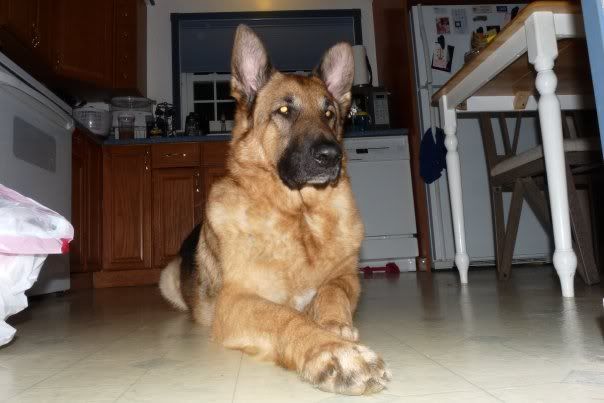 My first smoker, which is a Lyfe Tyme camper, that I bought from a friend. This smoker is great, and I still have it but just sold it yesterday. It just isn't big enough so I have upgraded to the ProQ Excel 20...which is simply awesome. I hope to contribute and post up a bunch of my recipe's as I go through them. I have a friend who is an executive chef so we have been playing around with some recipe's that I will post up once I get them nailed down.
I have a blog of all the things I have smoked.
http://dasmoker.blogspot.com/