Okay....I get it twice on the same day. My daughter's B-day is May 9th. That always falls on or around Mother's day. So, I have to tend to a Birthday party & play Hubby slave man to Wifey. So much fun. This is a 9 lb. picnic shoulder I picked up from one of my local stores. The details are on the front.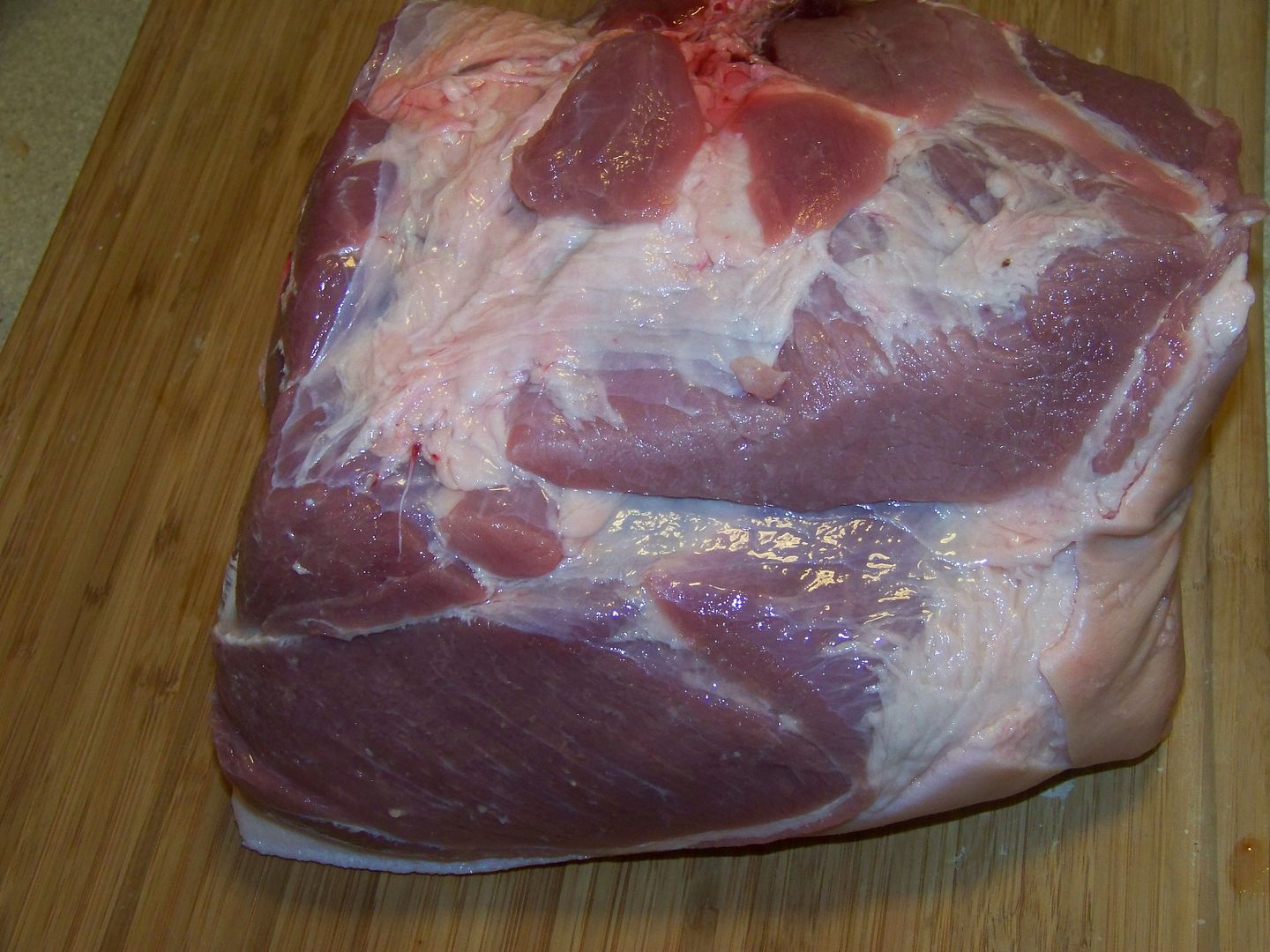 I don't do cracklin, so I gave the fat / skin to my neighbor. I think I just made her X-mas list.
Ready for the next day.
Just a shot of the 22.5 WSM. (I am so proud of my baby.)
Made up a batch of Dutch's beans. This was my first time finally trying them. I don't know why I waited so long.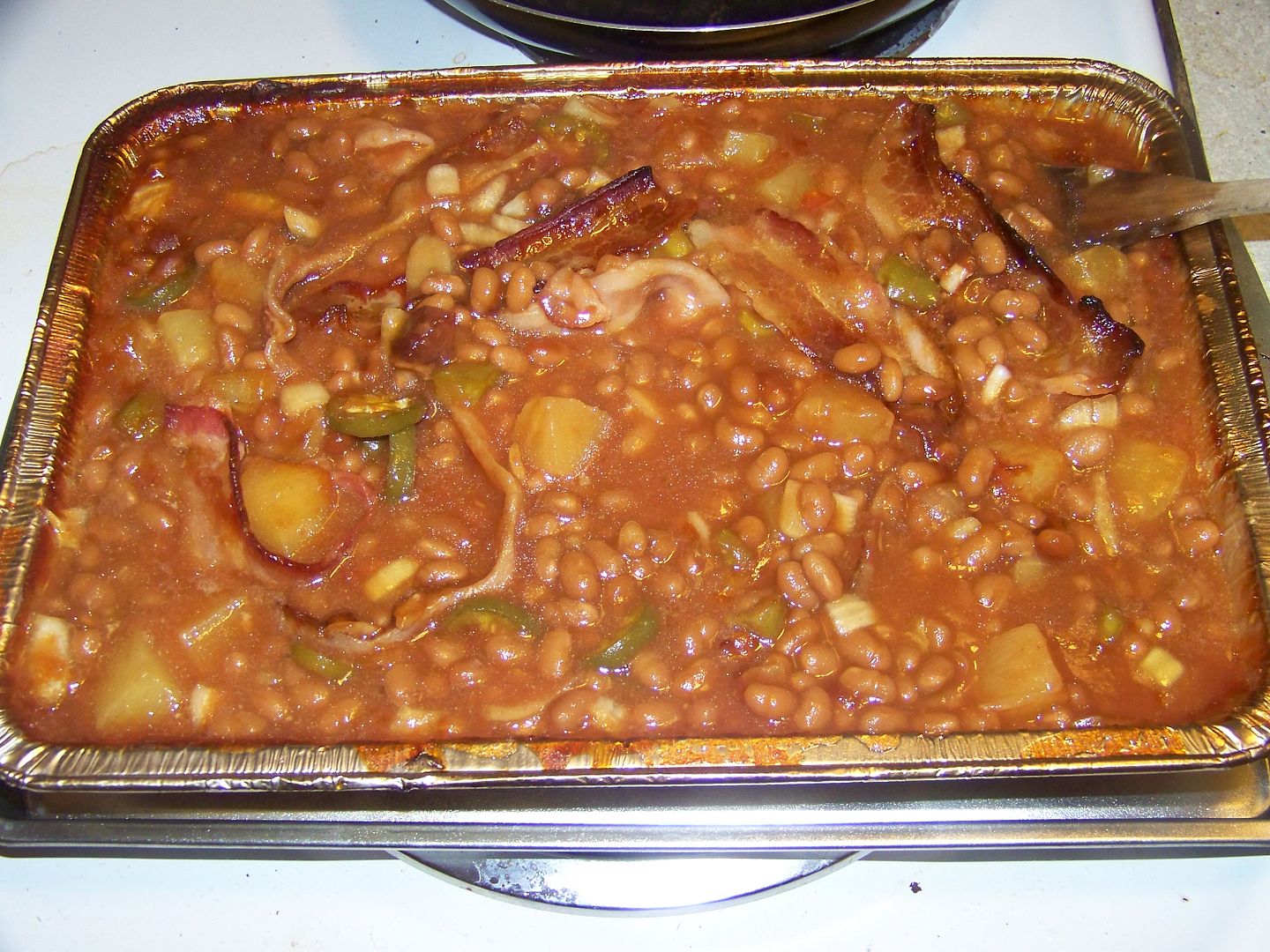 Finished Shoulder. Smoked it at 230° with apple for 7 hours. Foiled it at 165° & pulled it at 180° as I am slicing, not pulling.
I totally ruined the cut job.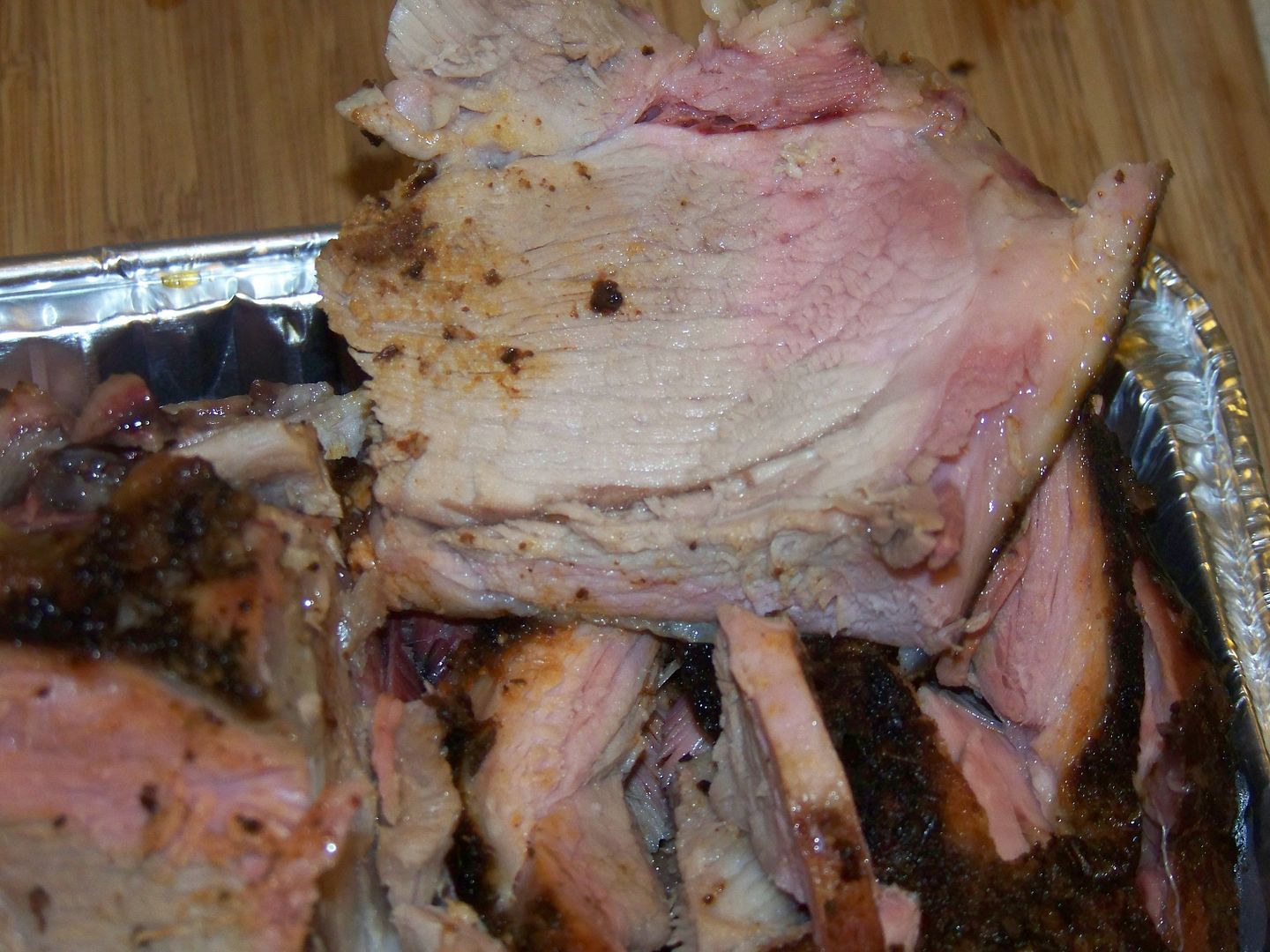 Threw together some slaw for an extra side dish & served dinner to my adult guests. The kids had dogs, chips & potato salad. I don't snap photo's of grill jobs anymore.......unless it is going to be smoked or smoked first. My smoking rule.
Of course, tonight is special, so it is lady's choice on the dessert. Left for daughter, right for wifey. Hope you all had good Hubby slave Mother's day / Daughter B-day combos as well.