Well We have our first whole hog cook of the spring coming up soon. I thought I would share some past pictures of the whole hogs myself, dad and a friend do.
All thought not truly smoked we cook over wood at about 350 degrees. We usually get a nice smoke ring and the meat is to die for. I have been wanting to try a 24 hour cook with the temps around 20 and see if there is a big difference.One day I will find the time'
Here is one on the spit ready for smoke and heat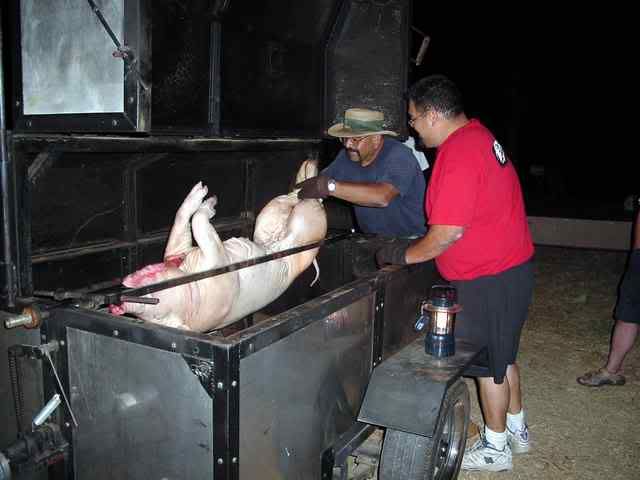 We usually get them on the spit and then get the heat going it helps shrink the skin better and we get less splitting of it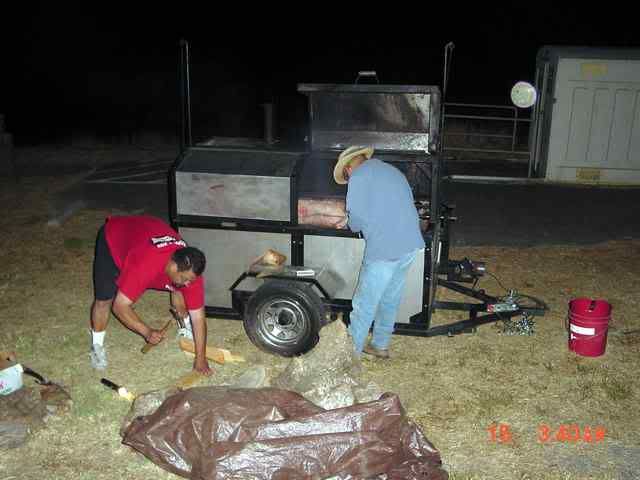 Here is one waiting to be pulled from the heat.
All barked up. MM making me hungry