So here I was discussing various potential fatty fillings with a co-worker when all of a sudden we happened upon an idea that seemed so ridiculous that it had to be done.
Imagine a ground beef patty with an entire Happy Meal inside. Without the cookies of course. Then imagine it smoked and topped with a slice of cheese.
I give you... The Happy McFatty!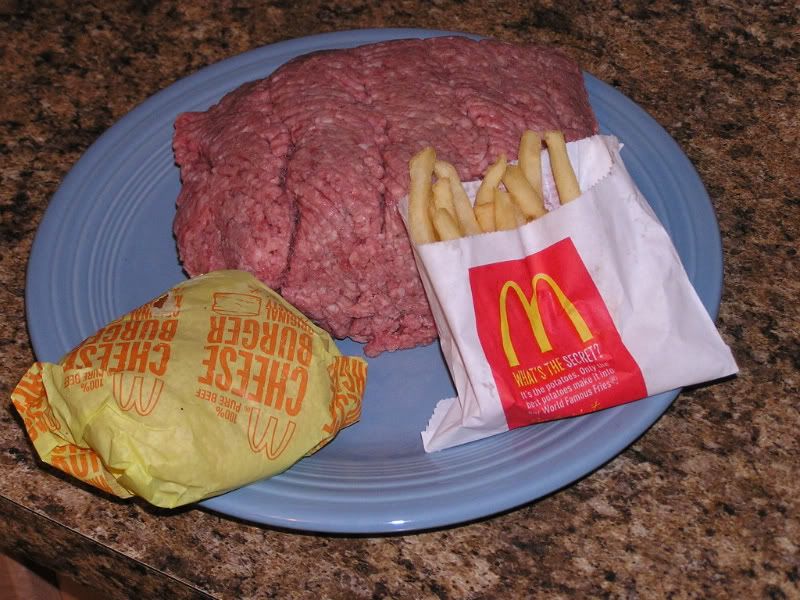 Assembly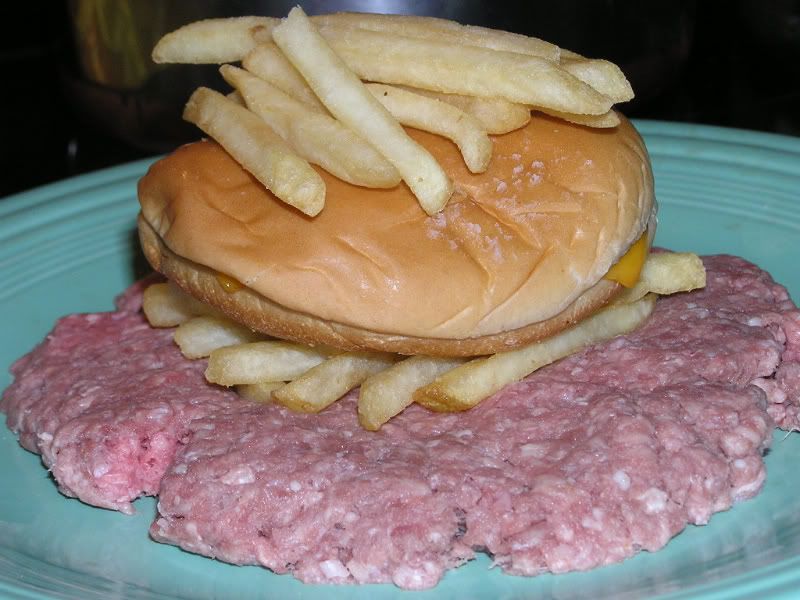 Fresh off the egg.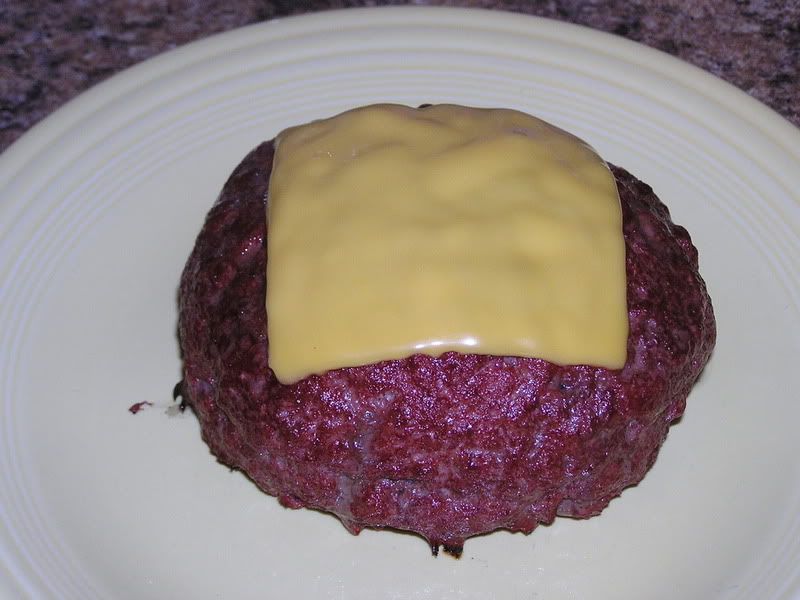 Cross section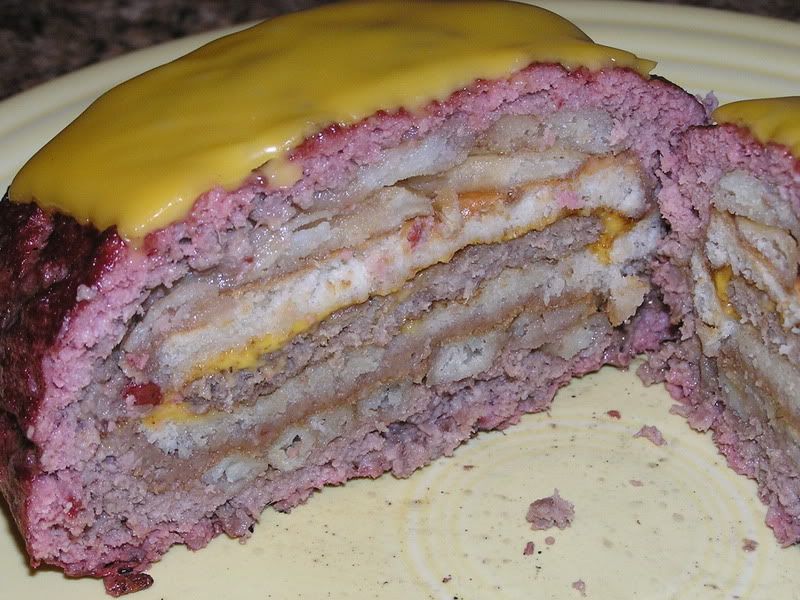 Unfortunately, the thing was terrible. The ground beef I used was not at all to my liking, which may have been a contributing factor, but it wasn't even close enough for me to try again.
But hey, if anyone ever asks, and you know they will, I can proudly claim to have made a Happy McFatty.