Here is the meat from Sam's. 8.37 lbs.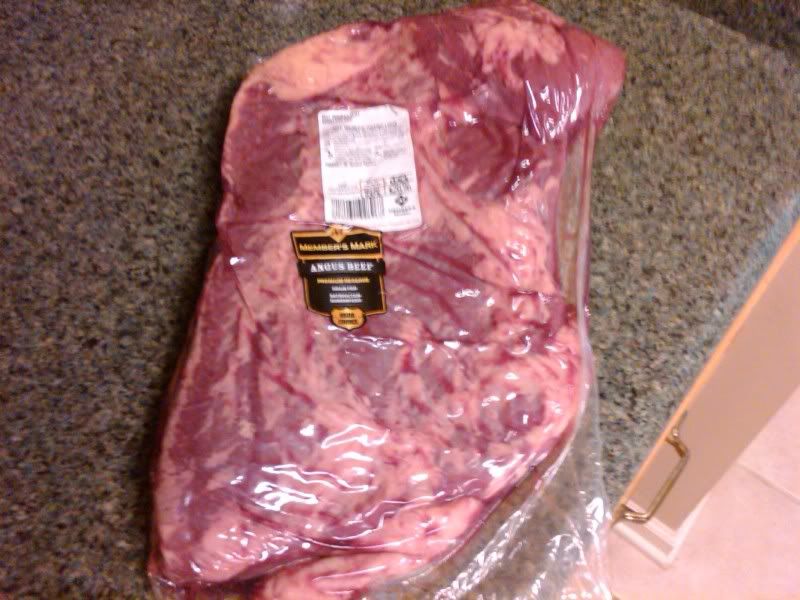 Out of the pack with a mustard slather and some rub. Also, CBP, Garlic Powder, and Cracked Salt. First timer, so I used toothpicks to guide the grains.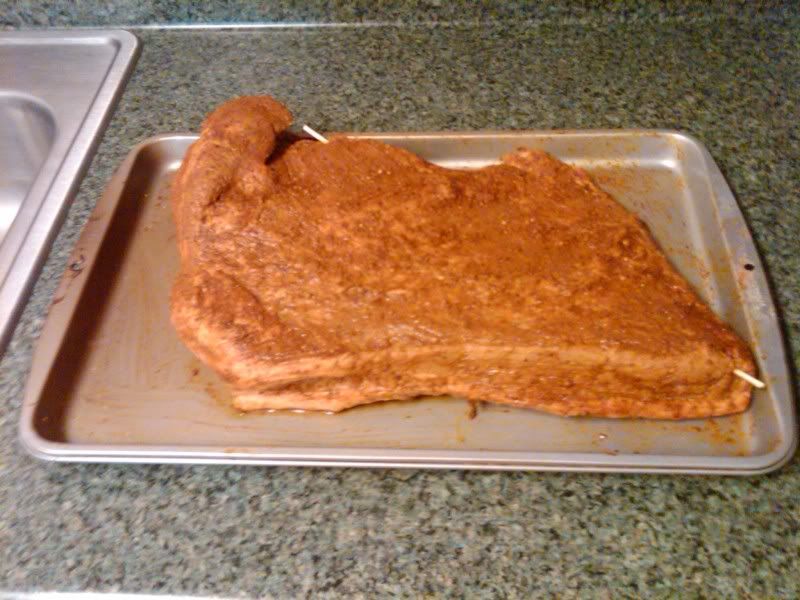 Put her on around 6:30. Here she is with some hickory, mesquite, and lump around midnight. I used Coca-Cola for a spray.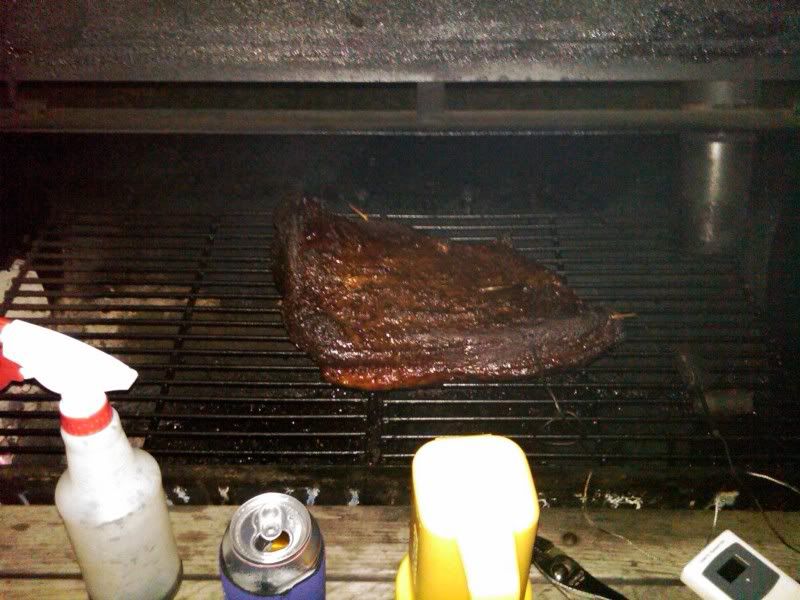 I haven't done this in a while...right on the money in a pot of boiling water!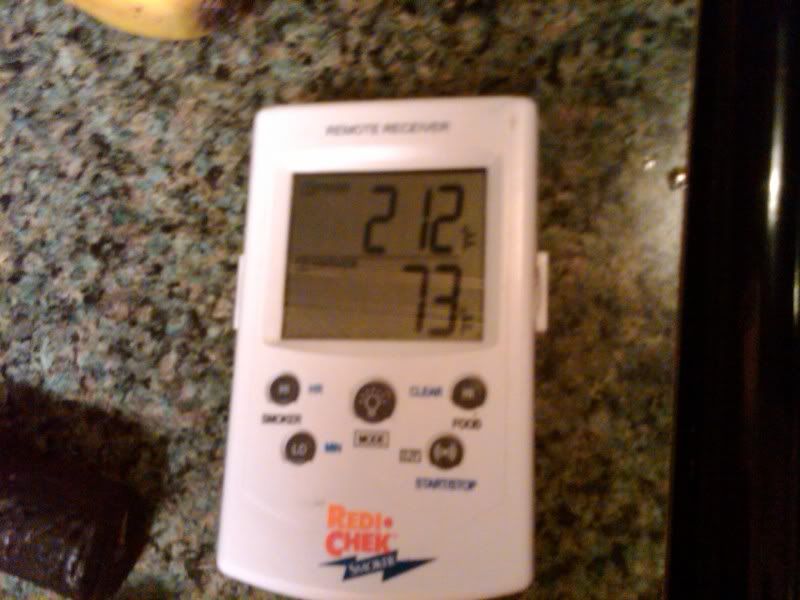 And here it is just before foiling.
And, the moment of truth! Slice time! I let it rest in the oven for a couple of hours after it hit 195* Sorry for the crappy quality, this is with my blackberry.
This turned out amazing! Thanks for looking!