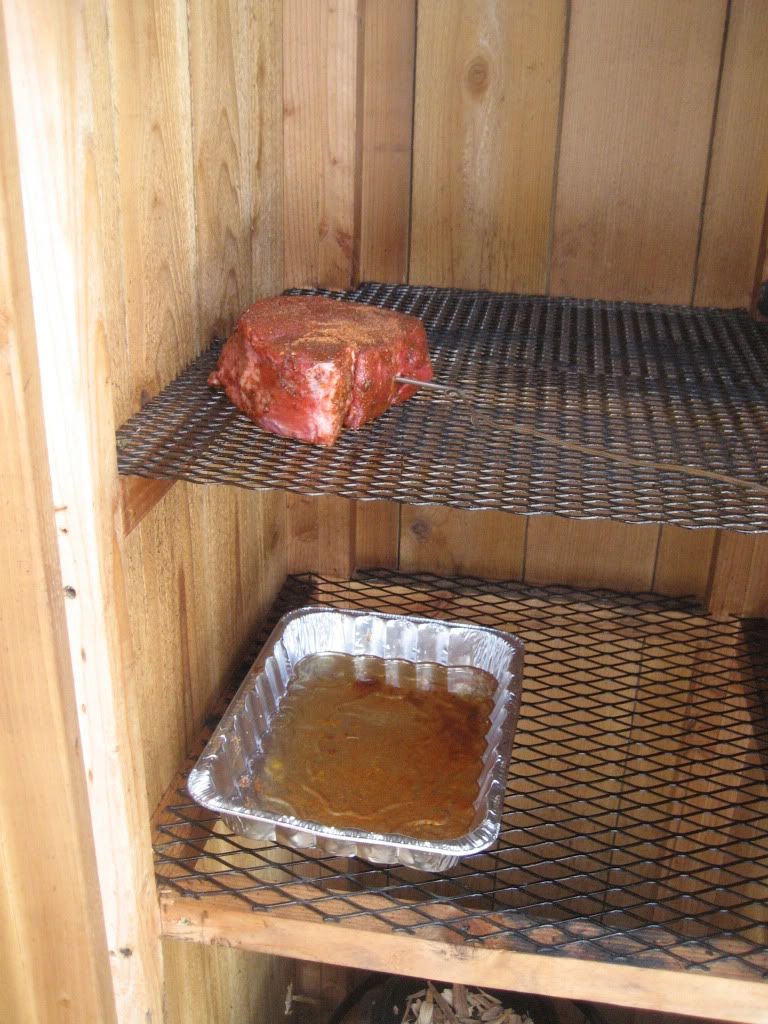 Decided an hour ago to go head and smoke a chuckie, a few hens and some chicken thighs. Got the chuckie injected, rubbed, and bringin the temps up to 250 as we speak. Gonna smoke it and slice it as u would a brisket.
Any tips appreciated. If you'll save me the time from searching, I have a few questions:
When should I put the hens and thighs in?
Does my 250 temp sound good for chuckie and hens?
What temp should I bring the hens to to call em good?
I only have one food probe on my E73; Do I just move it back and forth to check between the hens and the chuckie, and is that safe to do?
Thanks,
Oklahoma Joe