Today I made my second fatty. My first one I used turkey bacon and it ended up way too salty and crunchy. So this time I used low sodium pork bacon for the wrap and turkey sausage for the roll. The final result was about right on the salt content, but the bacon wasn't very crispy. I started the fatty out at 215 and then when it hit 140 internal I kicked it up to 275 in an attempt to crisp up the bacon. I used a water pan, and I'm thinking that might be what made it soggy.
So heres the Q-view.
This is the turkey sweet italian sausage rolled out with bell peppers on one side and jalapeños on the other. Most in the family dont like it hot.
I added sauted onions, and after the picture I added extra sharp cheddar cheese.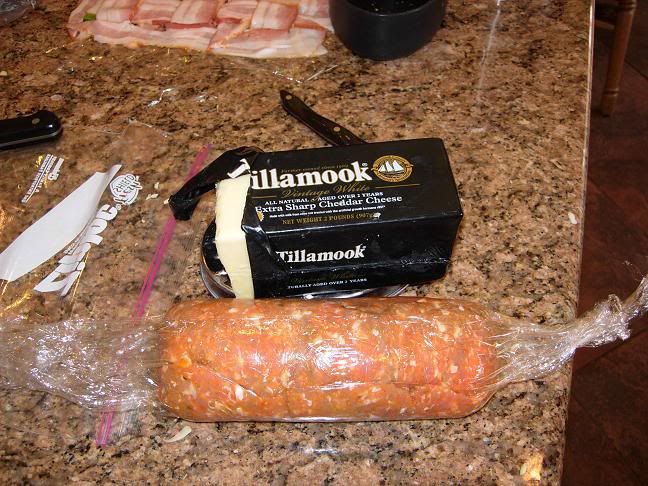 This is after the sausage was rolled up. I then rolled on the bacon weave.
Everything in the smoker, ready to go.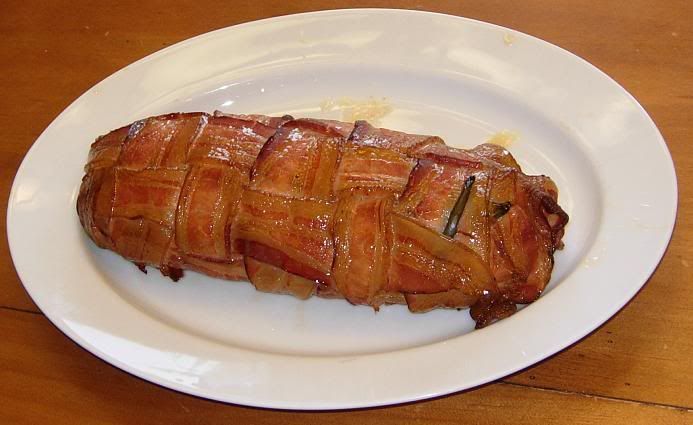 finished product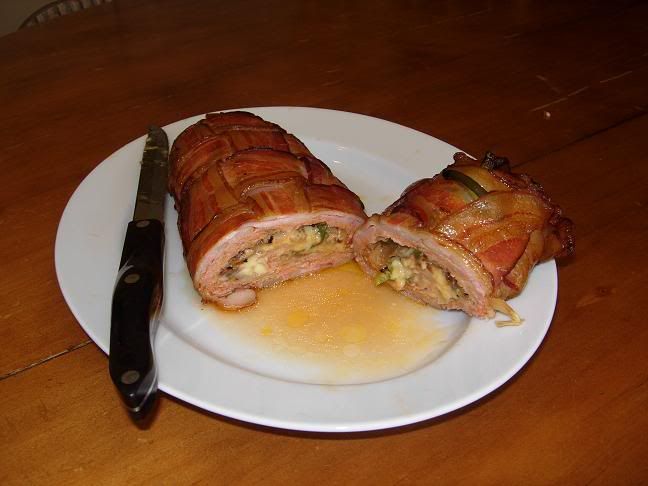 cut open. the spiral wasn't as visible, probably because I rolled the sausage pretty thin.
The taste was good, but would have been much better if the bacon had crisped up, and if I put more cheese in. The jalepenos weren't very hot either. But overall it was good.