I bought a Char-Griller Smokin' Pro w/SFB at Stine Lumber (local to Louisiana and Mississippi) for $199.99. Assembly was quite easy and I added a couple of mods. Here are some pics.
Assembled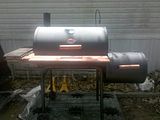 Before Seasoning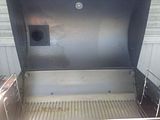 Almost there
Charcoal Basket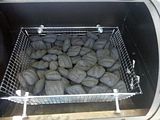 Dryer vent mod and Seasoning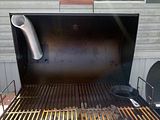 While viewing posts about replacing the stock temperature gauge in the lid, I decided to test for myself. So I put my digital meat probe in a block of wood and placed it on the middle of the grate in the smoking chamber. The lid temp gauge was reading about 162 and the digital probe read 196 and continued to above 200 while the lid gauge stayed around 165. Here are the pics.
Lid Gauge
Digital Probe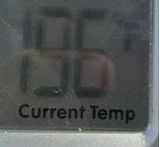 I also had a problem with the Pecan wood chunks burning in a pan on top of coals, but I plan to get a fire brick to put between the coals and the pan to moderate the temp of the pan.
Any suggestions (besides buying another type of smoker)
are welcome!!