Smoking some chicken wings for he early game today. Going to smoke them, then toss them on the Weber kettle to crisp em' up.
My rub applied right before putting them on the lower rack of the WSM.
Gonna coat some with a korean wing sauce I made, some with a basic texas Pete & butter sauce, and some plain.
Using RO lump, and hickory
wings on the WSM: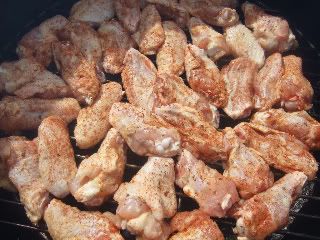 more pics to follow