Door
I spent a few hours working on the smoker this weekend. Got one door finished. I feel like it turned out pretty good.
This is the first weld of the day. You can see that i am no expert but good enough.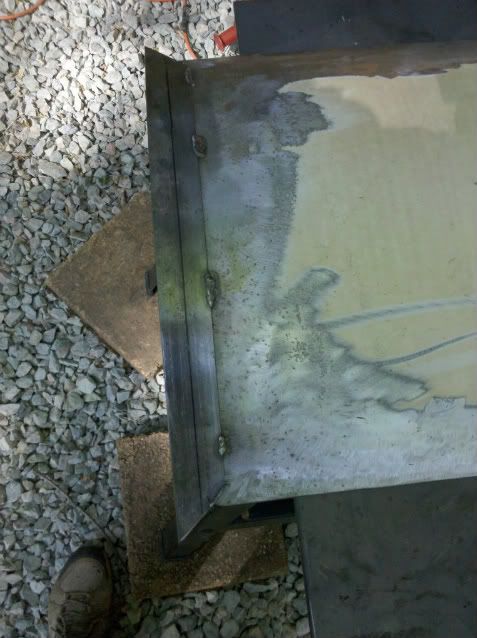 Below is the finished product after a quick paint job. You cannot see the 45 degree angle on the flat bar so I wont go through that trouble again. But I am happy with how it turned out.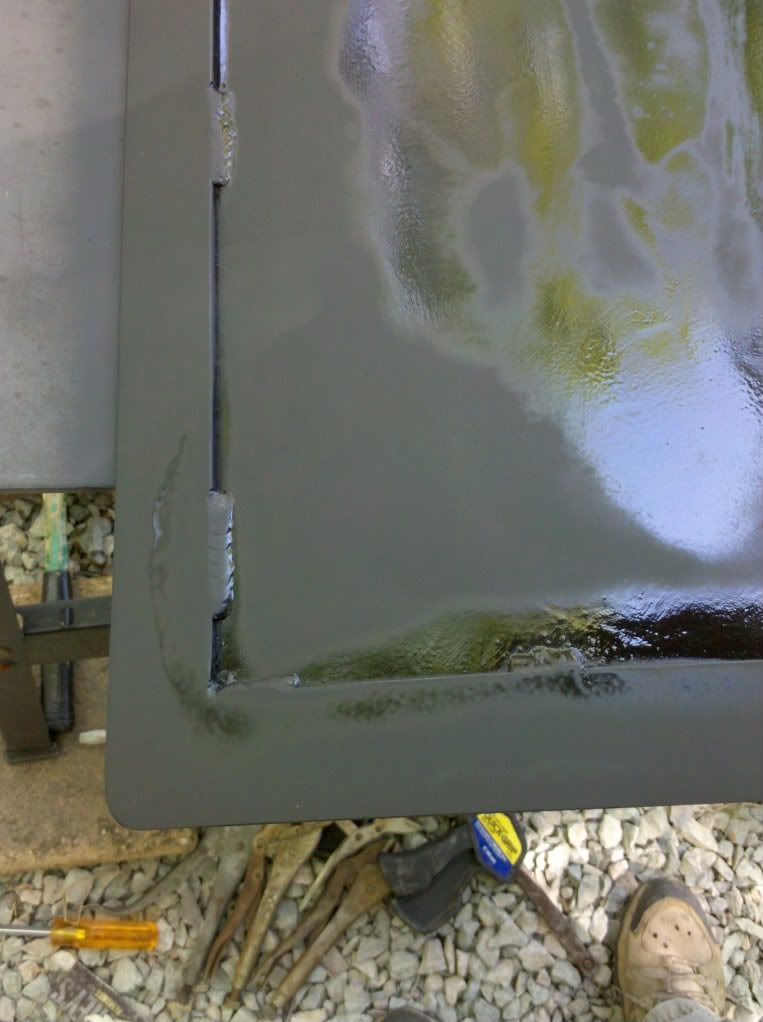 Door seems to fit nicely. Sorry I didn't take more picts of the overall progress. I got into the work and forgot to take picts. Maybe the next door.