I had a bunch of friends over on saturday so I made up 3 Fatties for breakfast and since we would be working on trucks all day I threw in a pork shoulder for dinner
It turned out great!!! This was my first try at a pork shoulder (or anything large other than a turkey) and I was happy with it.
Here are some pictures. I used a dry rub on it and let it sit for 24 hours before putting it on the smoker.
Ready to go into a 225* smoker with Apple and Alder wood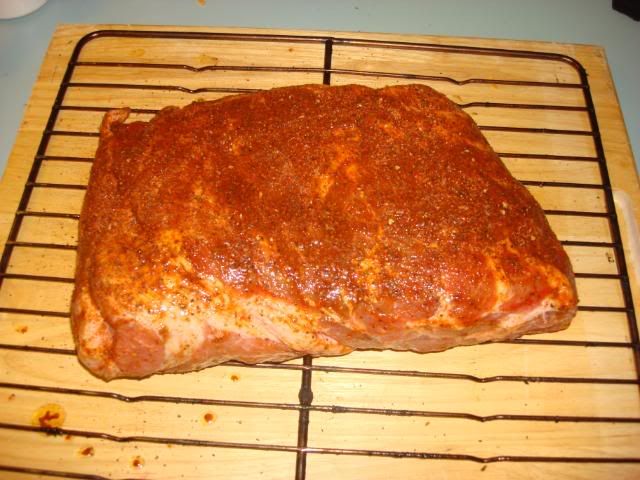 after some TBS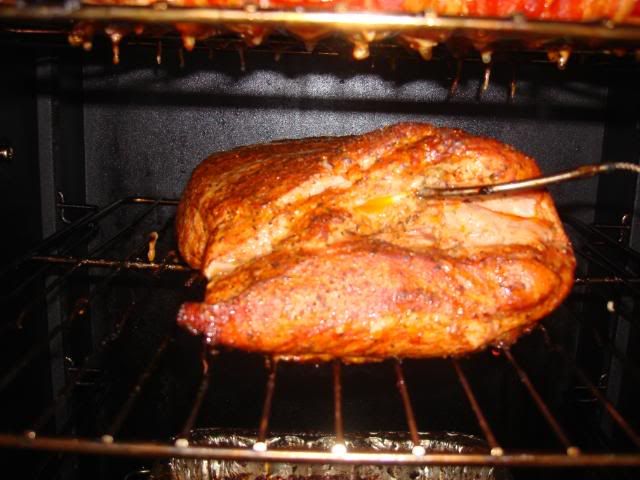 Just about ready!!
and the finished product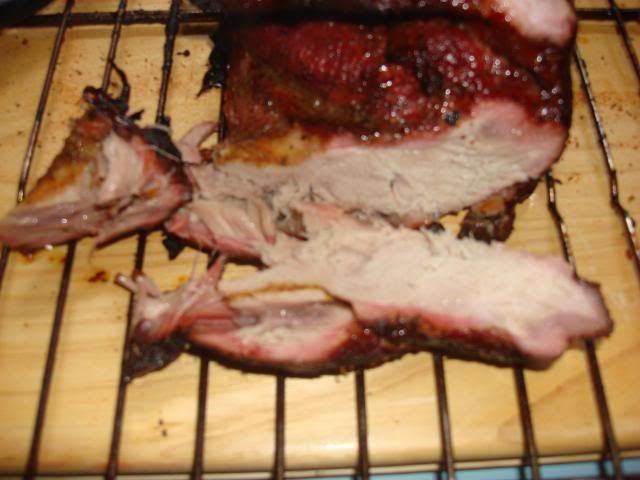 Sorry about the poor quality close up pictures
my camera did not want to co opperate with me. but it went over well with my friends