I defrosted some tenderloin from last season's elk and decided to cook it up tonight. I was planning to wrap a few slices of bacon around it just for kicks. Well, ends up I wrapped it like a fatty and grilled it... I'm not afraid..
Here are the loins trimmed of the little fat and silver skin..
The weave
The fattie and a popper made w/ leftover bacon..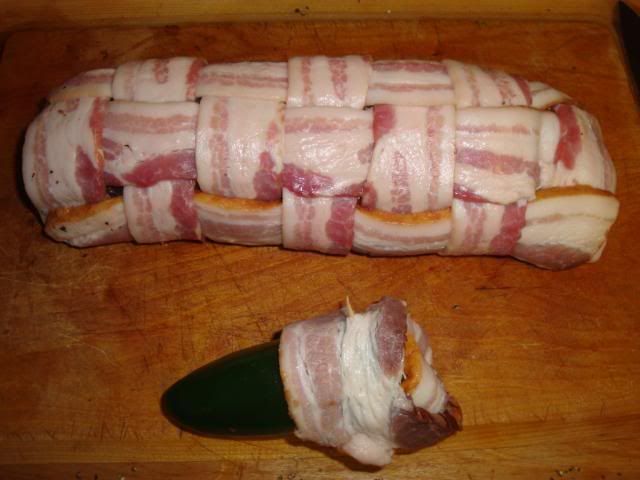 Now I dunno about you folks, but my micro makes the best darn pertaters... I coat them in EVOO and hit he potato button and out they come.. Here they are before going in.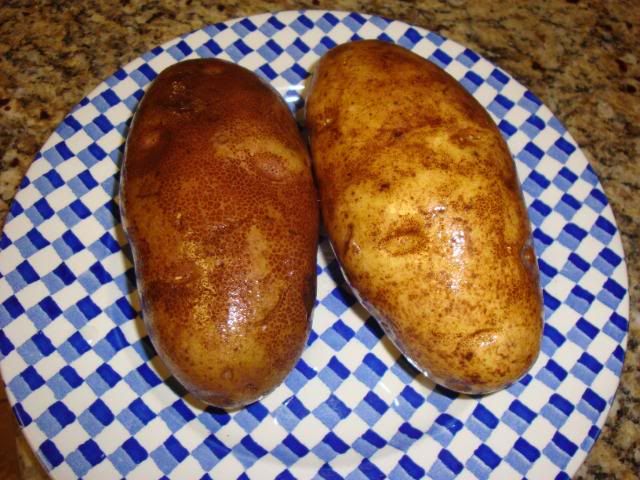 Cookin'...
Throttle setting on the Weber Genesis Silver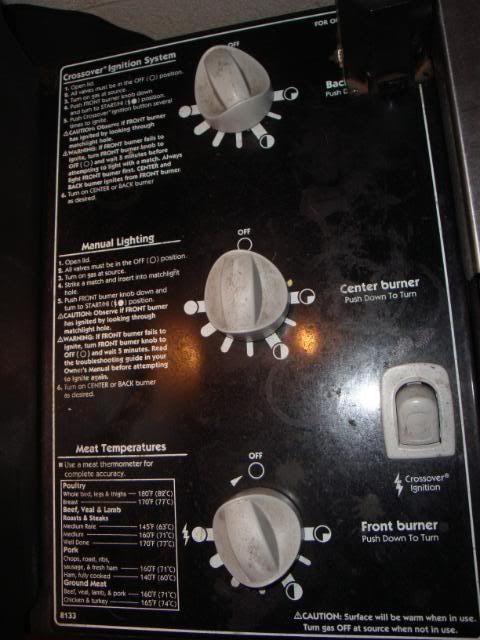 Off the grill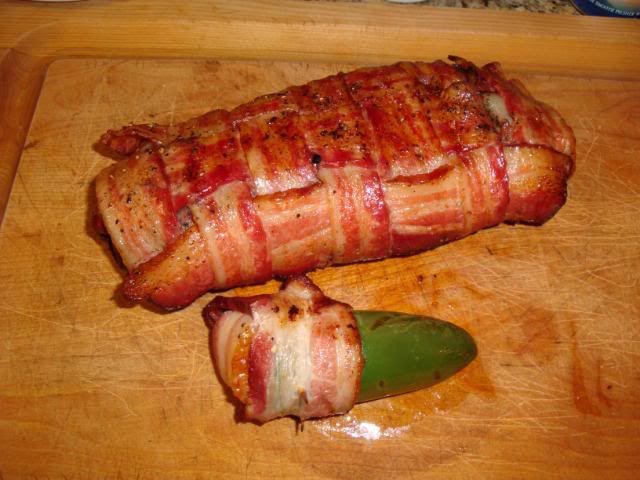 Looks like a disaster but tenderness prevailed..
This is all I could stand to photograph...