I shared a new 120 gal smoker a friend of my made last week. Some of you wanted to see the results of his 1st smoke so here it is. Hope you enjoy and hopefully he will join the forum soon.
First smoke with new 120 gallon BBQ. Started at 6 AM with hot charcoal. Brought the BBQ up to 225 and added meat and apple wood. All went well as far as finished product but did have to battle up and down temps due to a slightly bowed firebox door and very windy conditions. After several charcoal adds the wind subsided and I went to Hickory logs. Wind settling down made it a lot more manageable. Will definitely be resolving the fire box door issue before next smoke. TBS and ready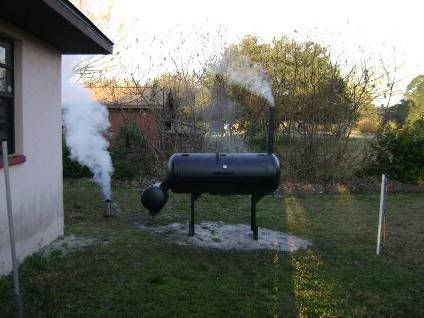 Smoked two butts, one brisket and three racks of ribs (Baby Back). Sorry for lack of before smoke pictures. Used Rub the night before and wrapped in fridge
over night. Cooked all to required temp. Ribs went for about 5.5 hours. Brisket went for 7 hours and Butts went for 8.5 hours. All was wrapped in foil, then
towels and placed in cooler for two to three hours. Everything had good bark and was very tender and juicy. Except for the firebox door all went very well.
(See next pages for pictures). Even the neighbors enjoyed the BBQ.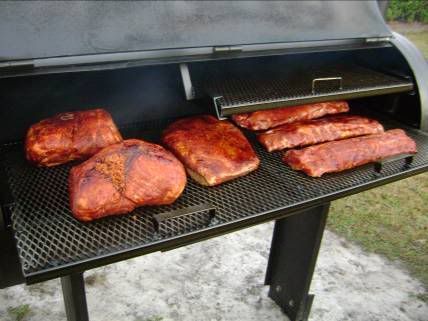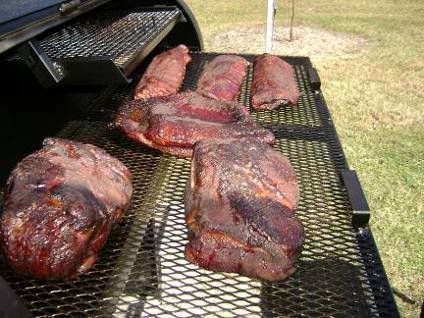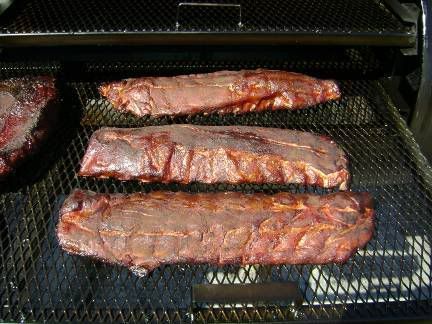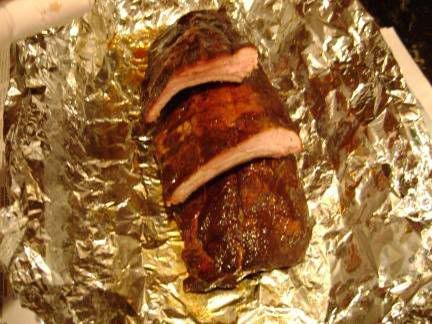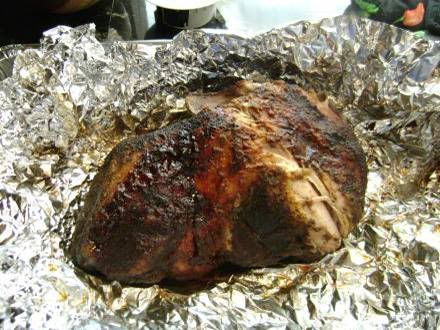 Looks Great! Good job to my friend1