Here are the pics I promised in my intrductory thread.
Here is a picture of the picnic roast after being rubbed and refrigerated overnight.
Here is pic of the pork butt in my new smoker.
I started out with a paver in the water bowl instead of water. The smoker was set on low and my digital thermometer read 228*. I set the meat thermometer to alert and 190* internally
The next picture is of the chip box with a combination of hickory chips and chunks.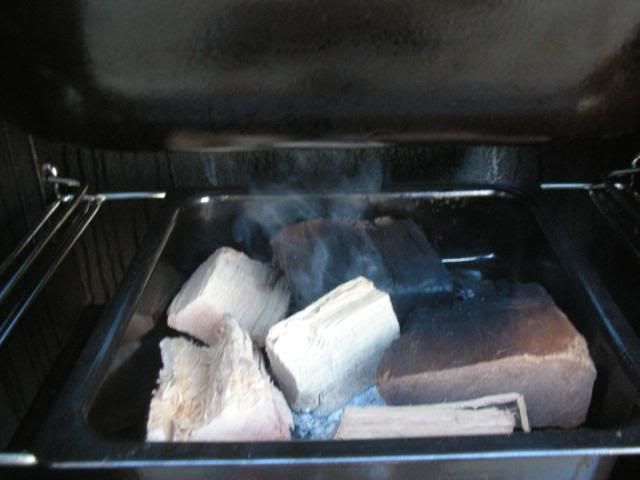 After a couple of hours smoking the amount of smoke had diminished signifcantly so I opened the smoker to add more. The following picture shows the butt after 2 hours.
It looked like it was drying out on the outside so I replaced the pavers in the water bowl with hot water.
5 hours later and the internal temp of the butt was 128*. It seemed to be taking forever. The butt finally reached a temp of 185* after 15 hours in the smoker.
Here is a pic of the butt fresh from the smoker.
The butt seemed a little dry to me. 15 hours is a long time to smoke a 6 lb. picnic roast, right? Should I have taken it out of the smoker after 9 hours when the internal temp was 157*?
Either way, the pork butt tasted great even if it was a little dry and it looks like I had at least a 1/2 in smoke ring.
Let me know what you guys and gals think.
Carl