I;ve done a Boston Butt. While me & family was at our local Asian market I bought a pork shoulder & a pork chop (had it cut in half---will smoke em sometime soon). I used a Korean sauce that we use alot. Here's a pic of the shoulder soaking:
Pic of it rubbed:
Pic of it smoking:
Getting ready to wrap it up when it hits 165* then heat till 205*: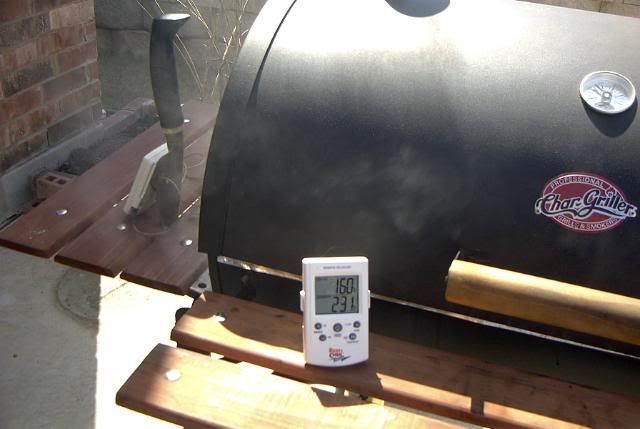 Starting to pull it (and eating while I pull...yum, yum) :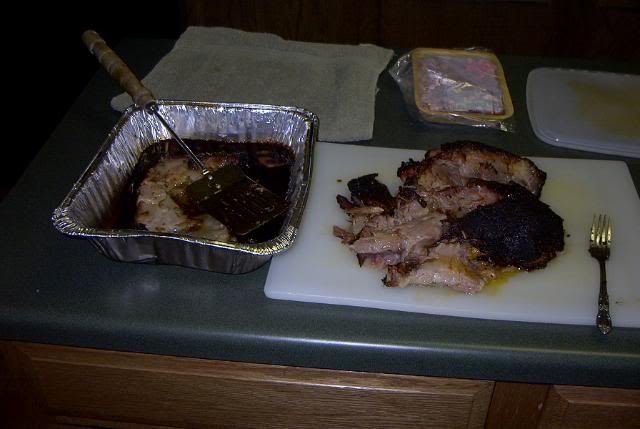 Looks good (later poured some of the sauce from the pan minus the fat):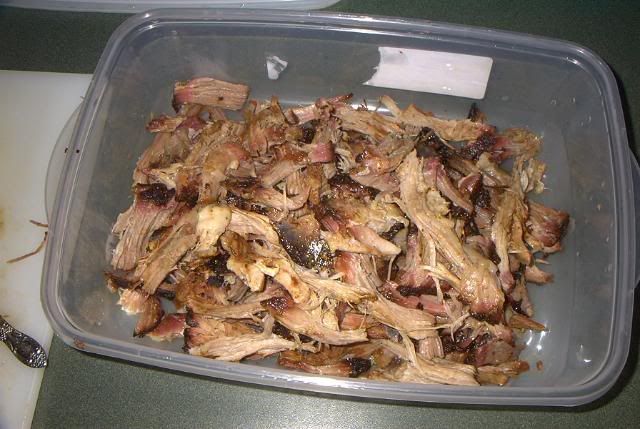 I'm hungry: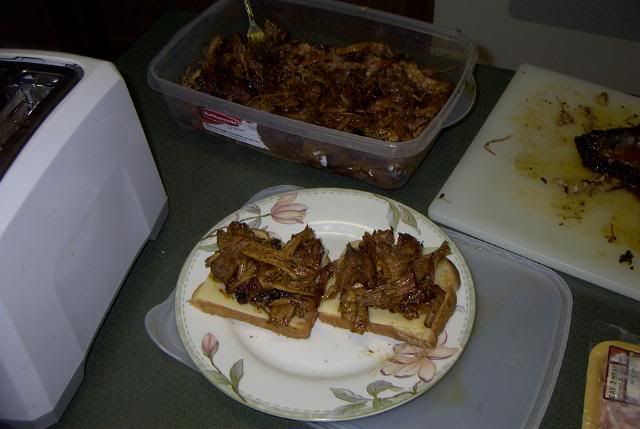 Just want to say again, thank you guys/gals for all your help here. I have alot more to learn here & enjoying it more. It was 32* when I started this smoke & 8 hrs later was in the upper 40's.
Can't wait till
spring.....mow/edge/yard
work while a great smoke is going......