Had to do something for the Superbowl. Thought ribs would be a given. Bought 4.5 lbs of baby backs, rubbed them with yellow mustard and Bad Byron's butt rub. Smoked them for 1.5 hrs, then foiled for 1.5 hrs, then unfoiled and covered in sauce.
Tried a couple of new "mini" fatties. Made then a bit smaller so if they sucked I wouldn't be throwing out a whole bunch of meat. Needless to say, I will be making the full size version of these soon.
First was a turkey ruben fatty. I mixed 5 ounces of ground turkey with the meat from a fresh brautwurst. I rolled it thin then laid in swiss cheese, thinly sliced roast turkey breast, thousand island salad dressing, sauerkraut, and more swiss cheese. Then I rolled it up and wrapped it in bacon.
Second was a spagetti and meat sauce fatty. I rolled out 0.75 lbs of hot country sausage. Laid in a bit if cooked spagetti, covered it in meat sauce, then spread some shredded parmesean cheese, rolled it, and covered it in bacon.
Me and the Mrs. are stuffed. It was awesome! On to the Q-View...
Ribs covered in mustard and rub...
Ribs after first 1 1/2 hours and ready for foil...
Ribs off smoker and sauced. Mine covered in Stubbs, Mrs covered in Jack Daniels BBQ sauce, and some dry...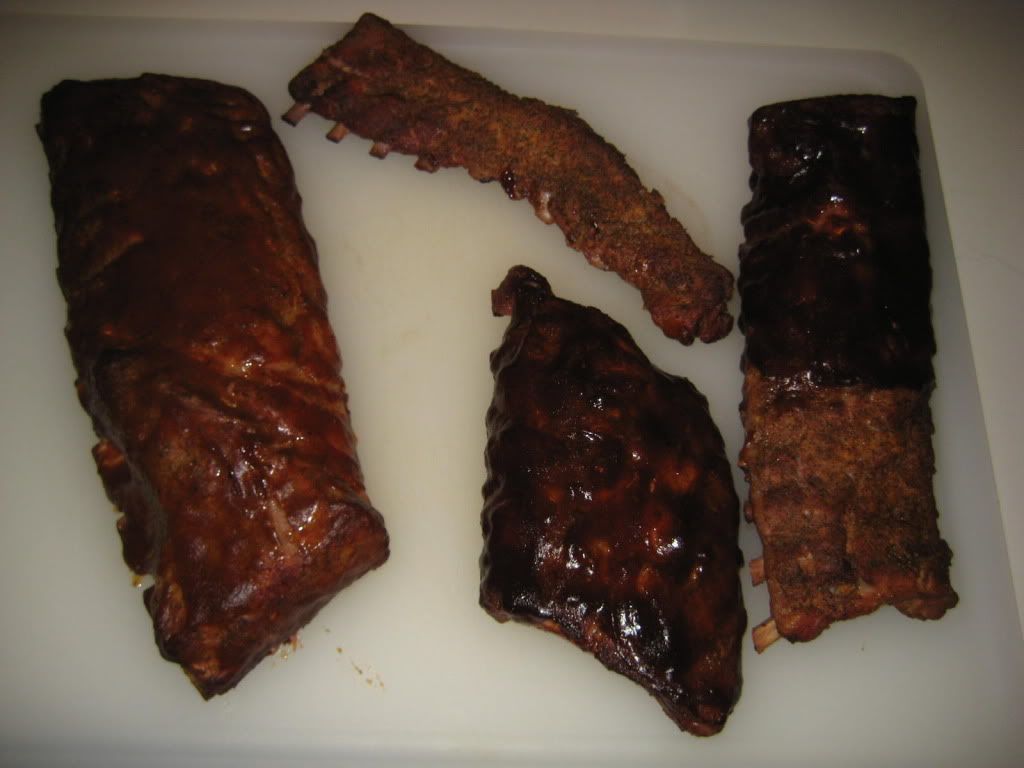 Turkey Ruben Fatty...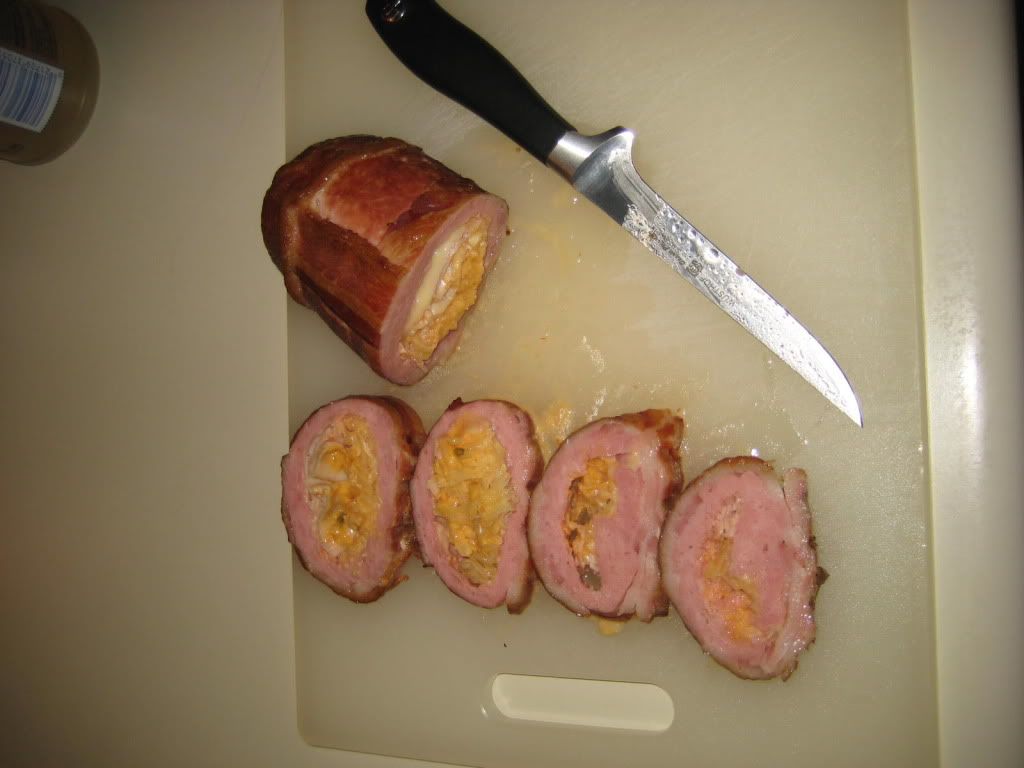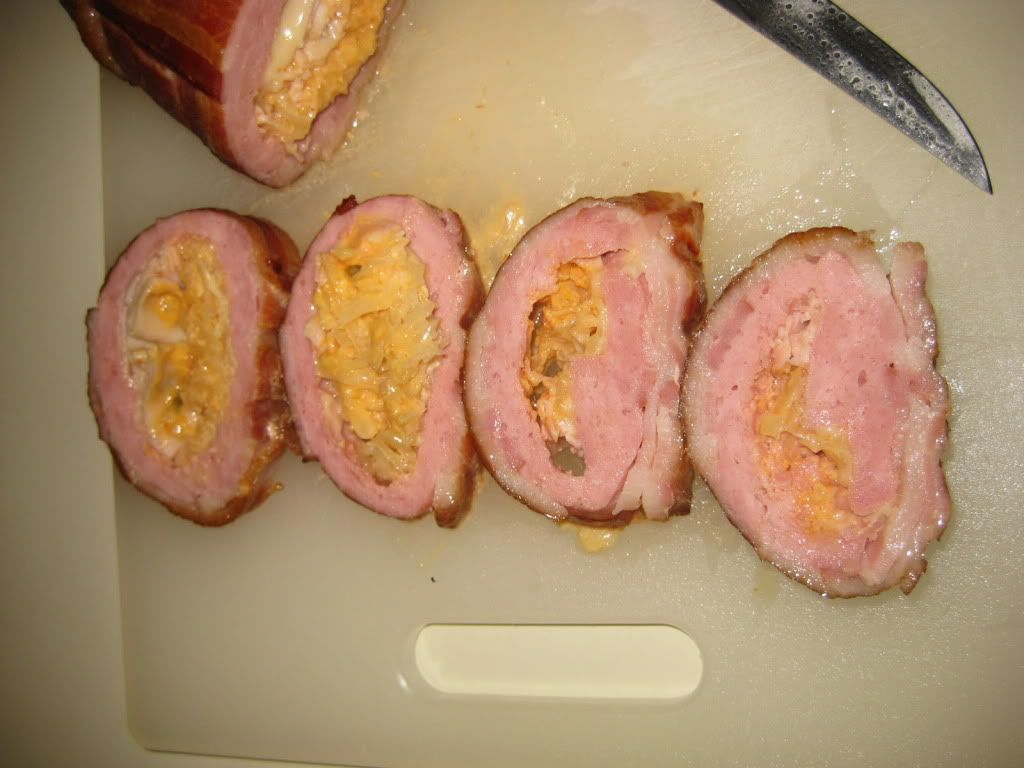 Spagetti Fatty...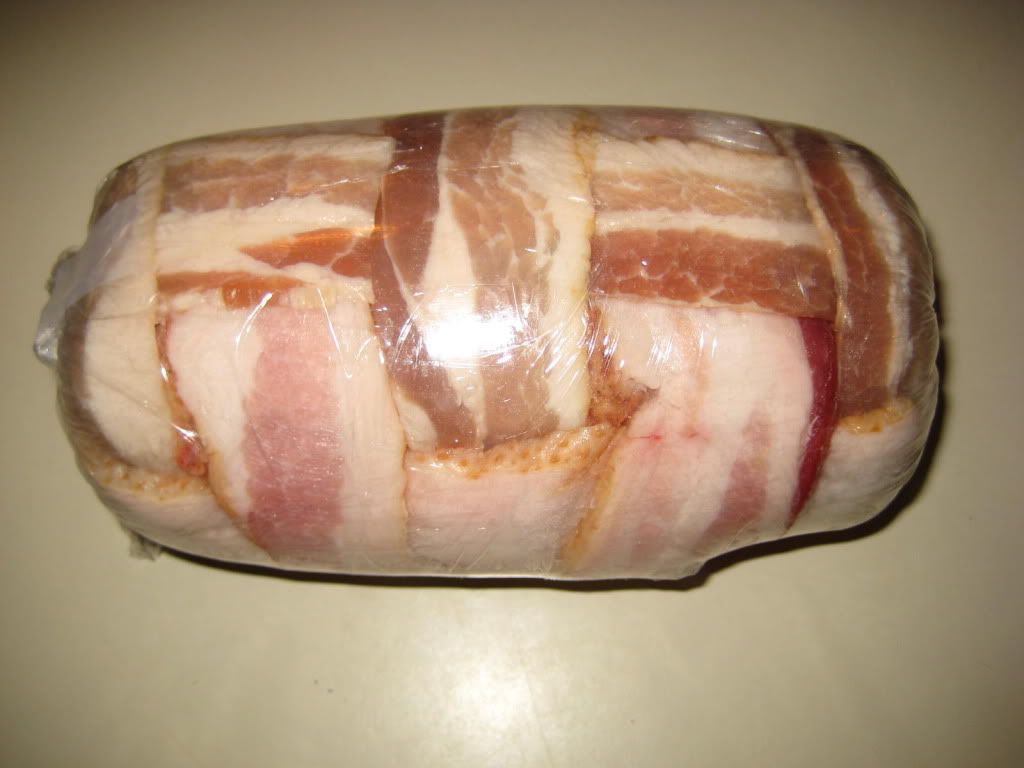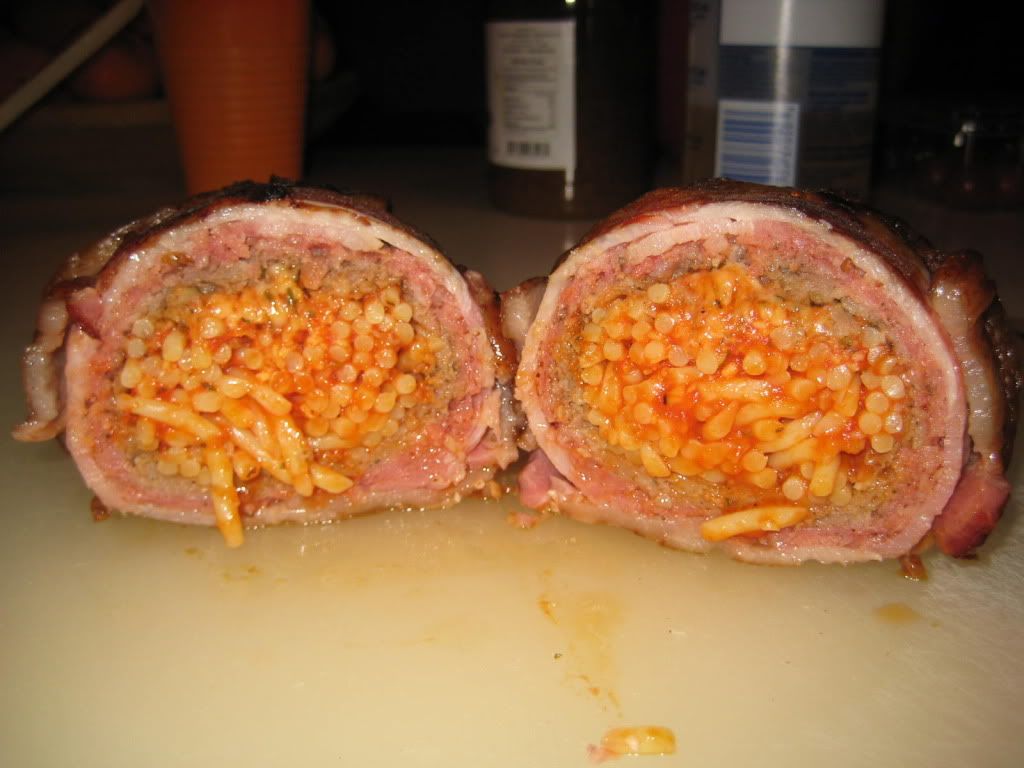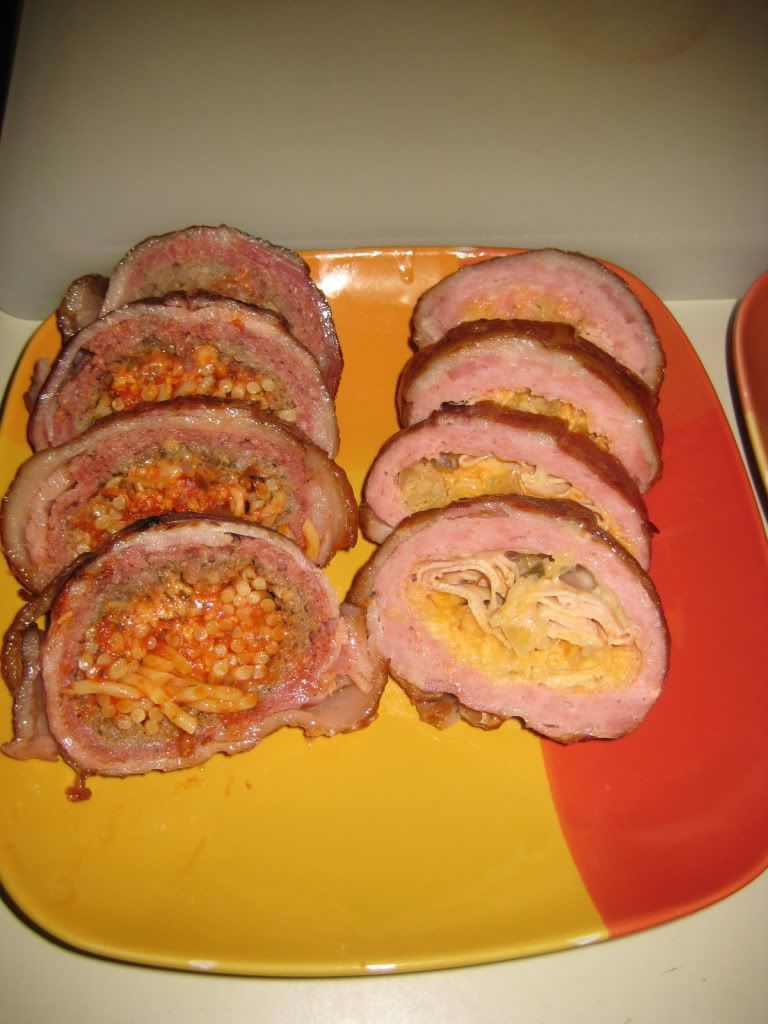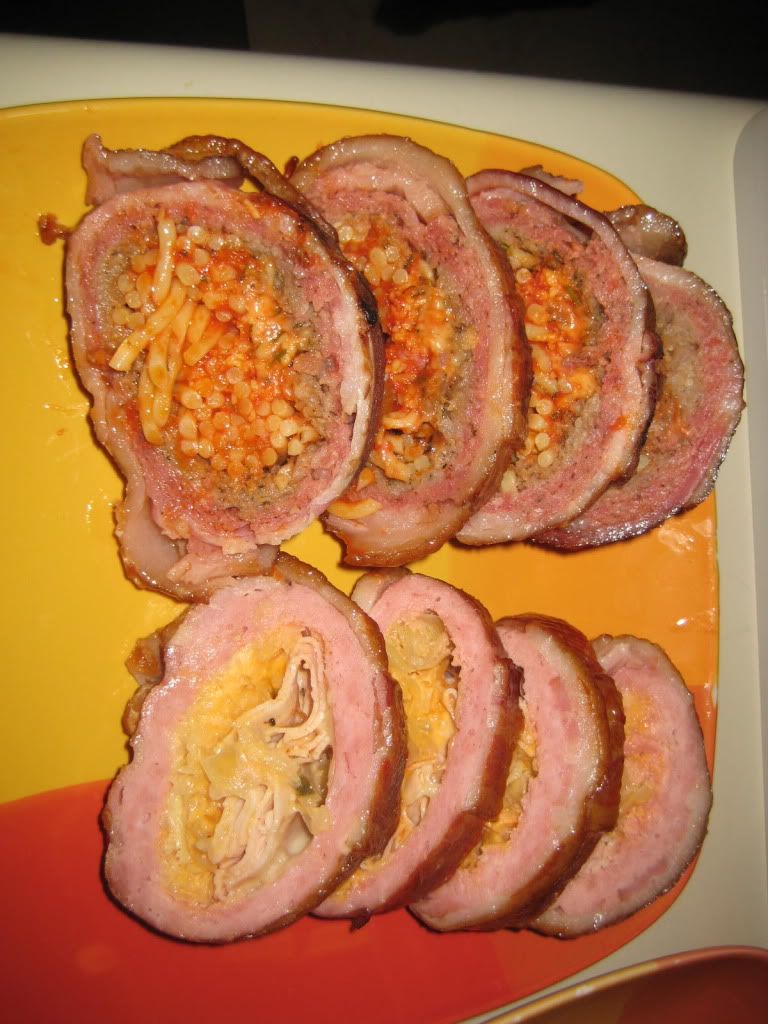 Plated dinner...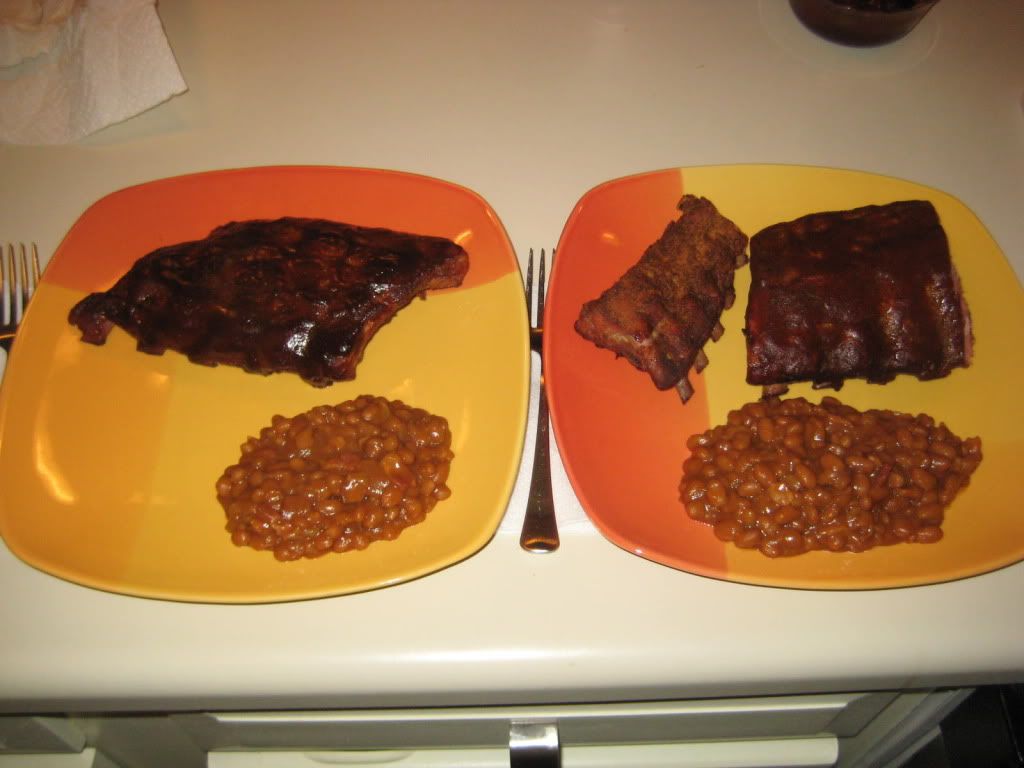 Thanks for looking!