Nothing super new or special here but I'm posting this in the hopes that some folks who have never smoked garlic before will see this and give it a shot.
I had a chuckie on yesterday and realized I hadn't smoked any garlic in a while so I threw a few heads on.
Smoking garlic is incredibly simple and tastes amazing!
I took 3 heads and cut the tops off to the point where most of the cloves were exposed, drizzled them with a little bit of olive oil and seasoning, one with kosher salt and fresh cracked pepper, one with my chipotle rub and one with garlic powder (was curious what it would taste like)
Before throwing them on the smoker I started wrapping them in foil, this is the way i learned to do it but wondered if it really made a difference so I left one head unwrapped and went ahead with the experiment.
Smoke time is 2-3 hours @225-250 depending on how "roasted" you want them to come out, 3 hours will be like a pasty oven roasted, 2 hours will still mash fine but not so paste like and 1 hour if you are planning on mincing it.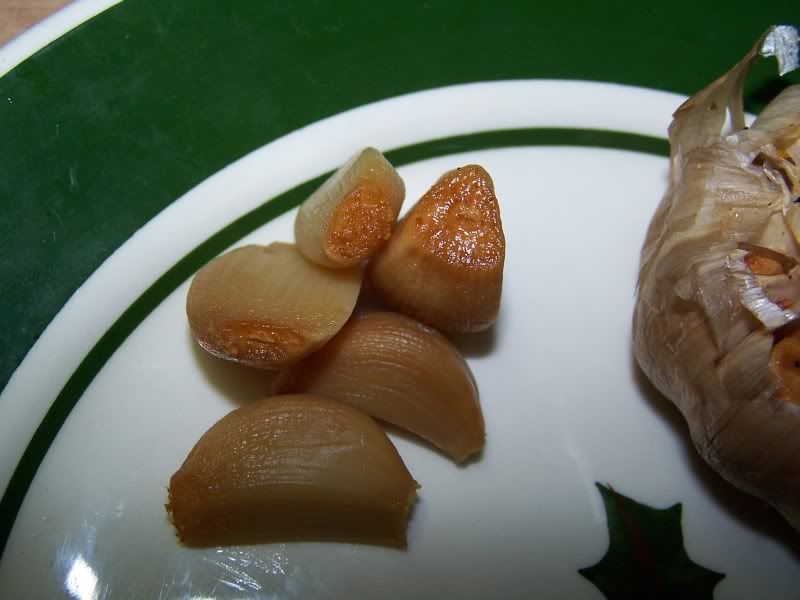 So good and great on breads, in soups, rice, heck, anything you would use garlic in!
Verdicts:
The one with garlic powder was nothing special, salt and pepper are the way to go.
Wrapped in foil or not:
There was no difference between the two so from now on I won't bother wasting the foil.
Taste:
Well...amazing, I mean it's garlic and it's smoked...how could it not be good?