This is my first attempt at smoking a Leg of Lamb in my CVS.... and my first attempt at posting pics on this forum.... wish me luck!
I seasoned it using Souvlaki Shis-Kebob Spice made by Simply Greek, that my wonderful and beautiful girlfriend(just in case she reads this
) bought me for Christmas.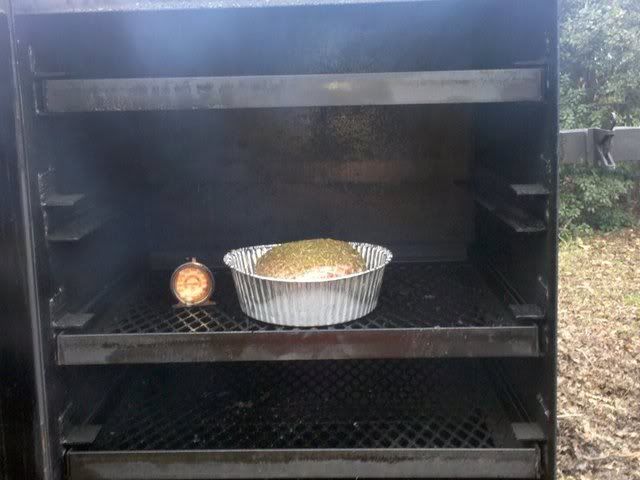 Going in the smoker at about 200 degrees.