Hey SMF,
My first batch of CB was so good, it's long gone! so smoking my second batch today.
~4lb (1/2 of a large loin)
Here's the score at 4:51AM local time.
Rinsed after brining since last Friday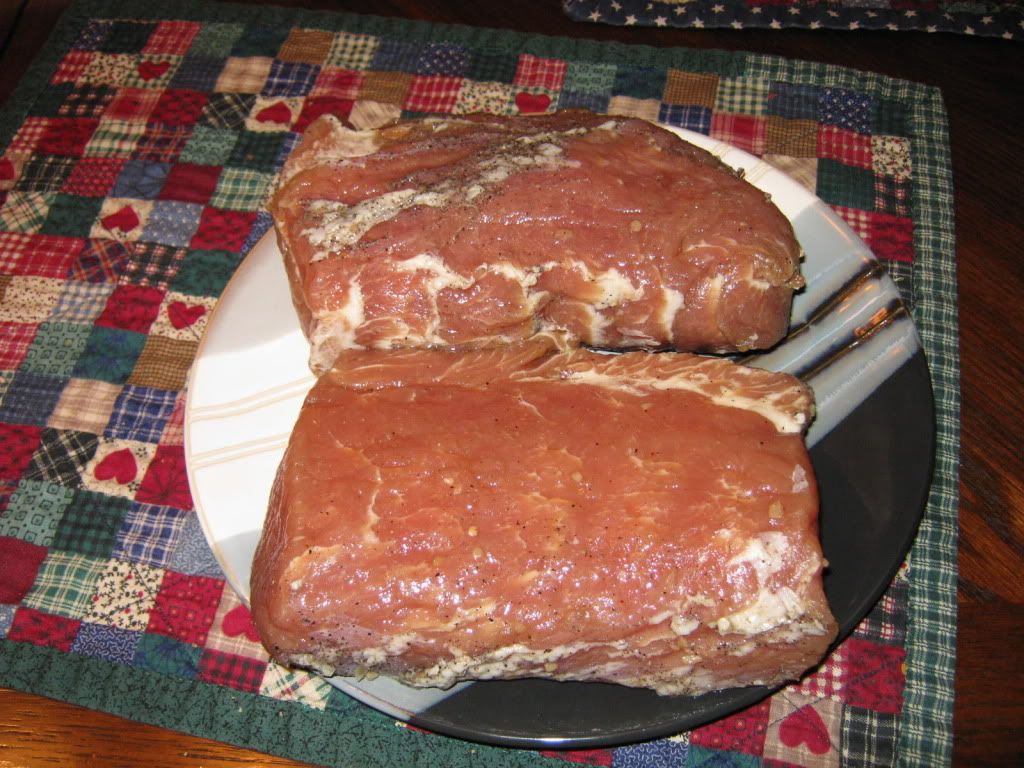 Soaking in cold water bath (Included this as there seems to a lot of "To soak or not to soak" dialog on bacon lately). Ended up soaking these for a total of 3 hours, changing the water on every hour, then patted dry and in the fridge overnight.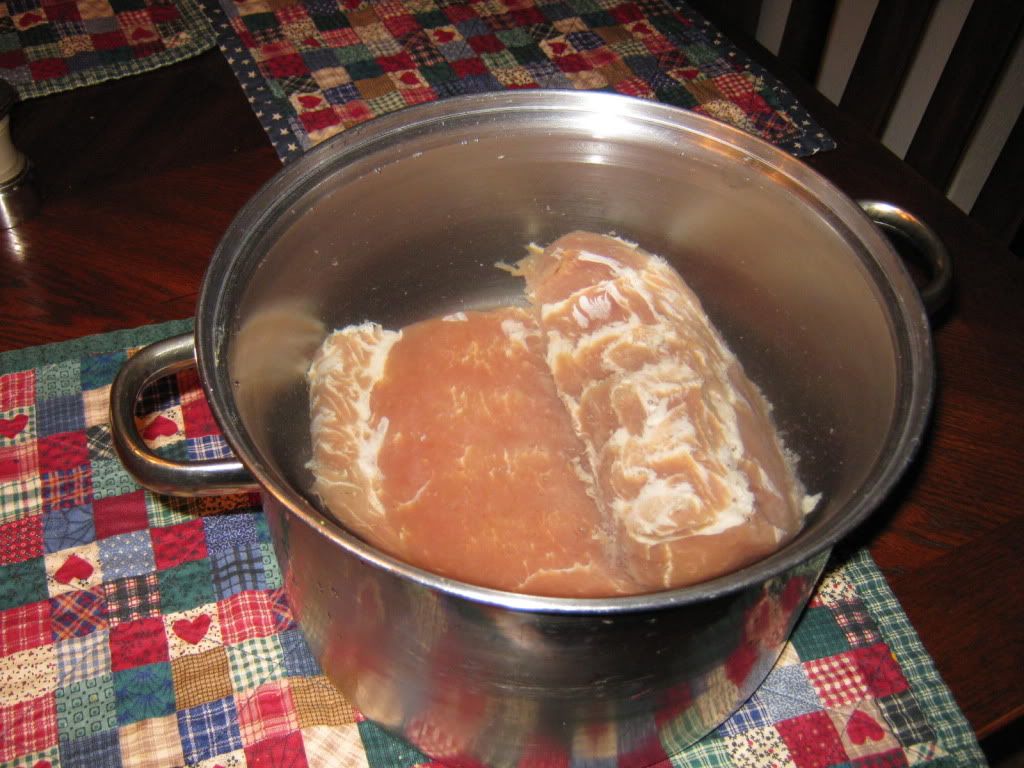 This morning!
The molasses rub on my bellies last time was so good, I went ahead and gave this CB a finishing rub of honey. I'm guessing about a 1/8th cup per piece. Shown here on the hooks which I'm really liking.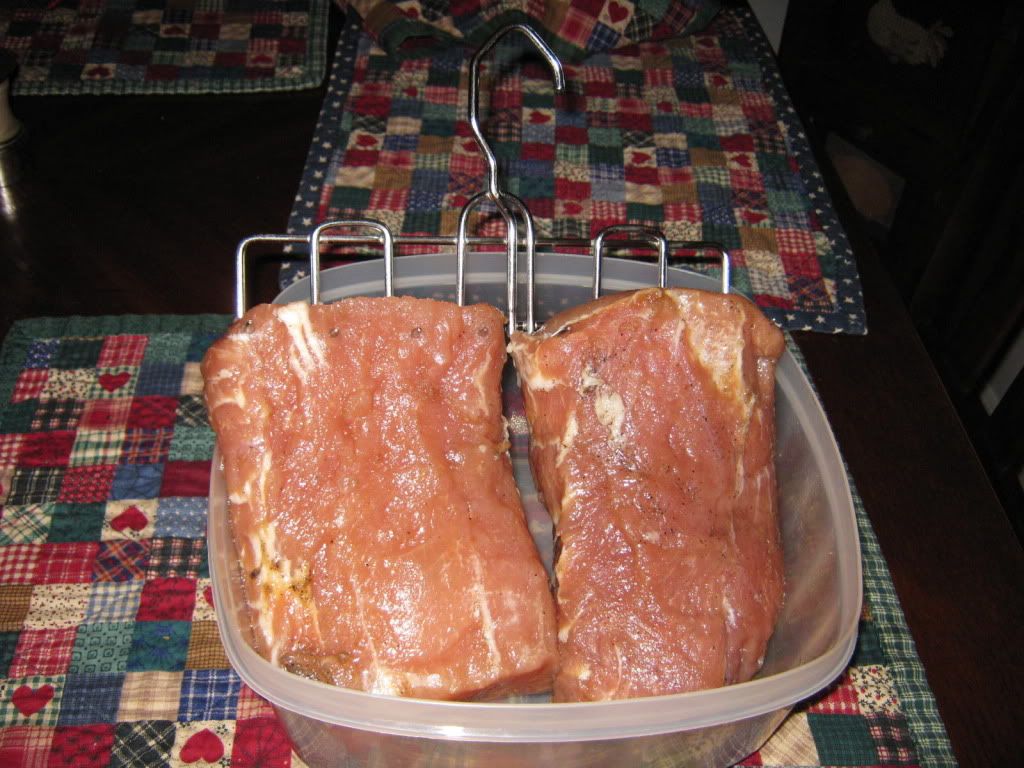 Then, as all good stories must come to an end...BAMM! found out that at -6 degrees, the grease in the gear box of my smoker was a little stiff this morn'en..
, had to put the shop light on it for a little over 30 minutes to get it to turn. Ah well - gave me time to make coffee, thaw everything out, and then it was into the smoker. Will be smoking over hickory for 8 hours at 120.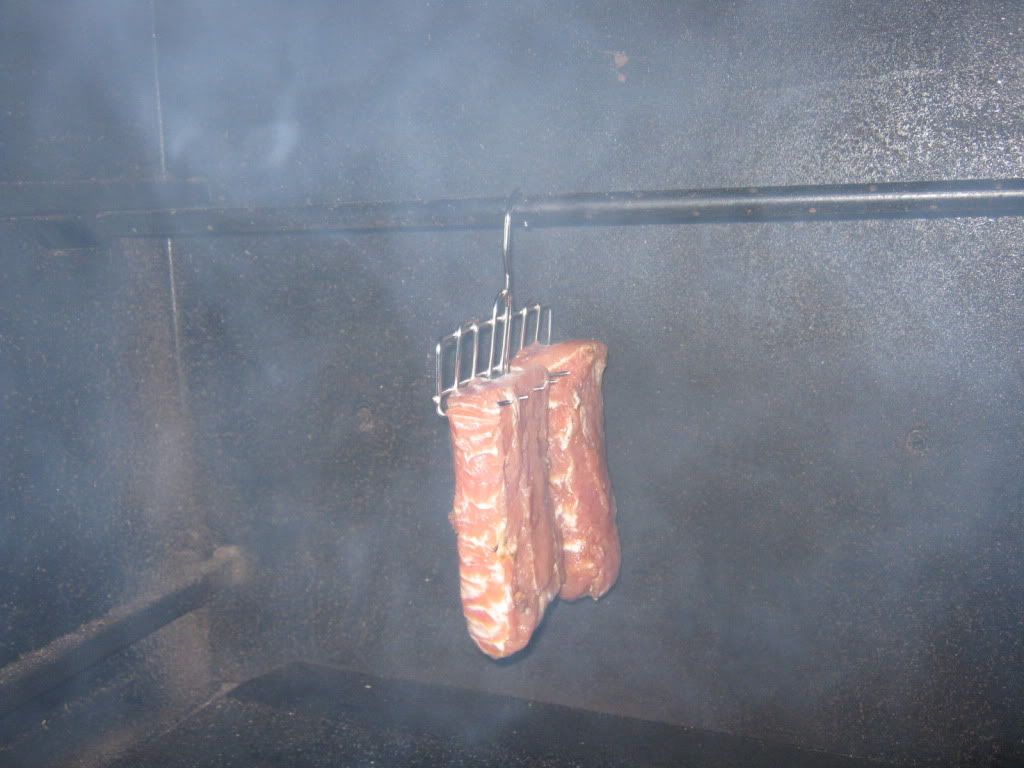 Finally, couldn't resist this shot... smoker looks kinda like an angry o'l bull this morn'en... can't blame 'er!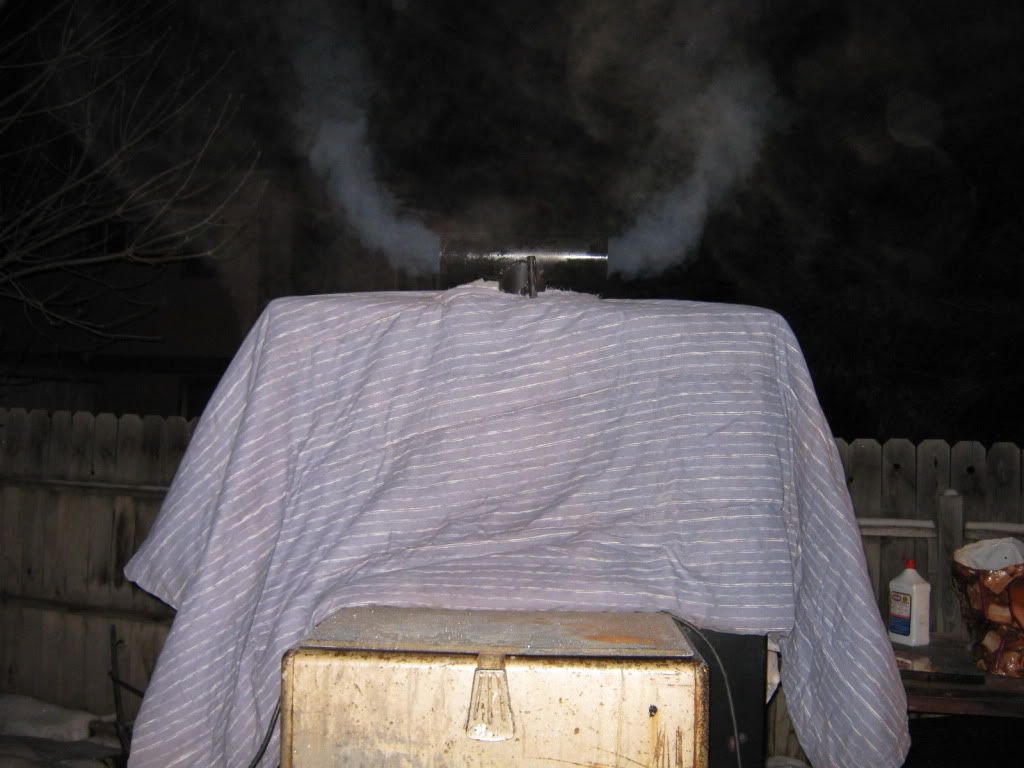 Forgot the process!
I used the directions for TQ Brine, then added the following to each piece:
1 T Black Pepper
1 T Minced Garlic
1/2 Onion sliced
1 C Brown Sugar
Thanks for check'en out my CB project. Finished pictures a'com'en.
Tracey