On a day my friend stood for the door
You must see now he said
What I have won.
We went to its car trunk and opened that
There was an enormous bag, and in it a frozen turkey
He asked can you prepare him.
I said on one condition and this is that our both families will eat him
I had never prepared a turkey, but it was a challenge for me
He left behind the turkey and then it came
It was one of 17 pounds (7, 7 kg) I became of it a smattering frightened
I had 4 and a half day
I looked on the Internet, and everywhere they write take no turkey larger than 12 pounds (5, 44 kg)
Became still more frightened, and left sleep.
After 3 days thaw out in frig, and after many searches, I made brine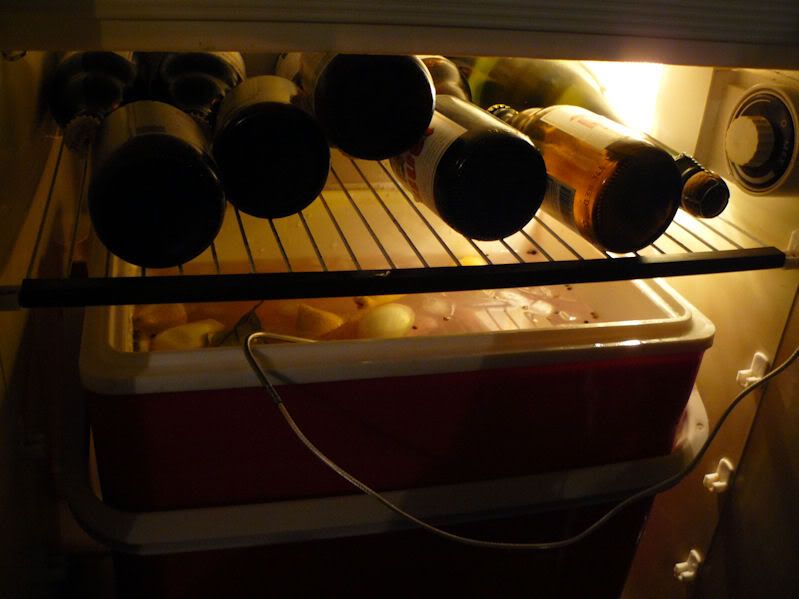 Brined for 30 hours
Obtained turkey from the brine and rinsed him good, swept him dry
Then made a rub, oil the turkey and put on the rub
Started to smoke on midnight
Made the fire
The enormous bird
After 4 hours, I oiled the turkey
After 8 hours, I oiled again .After 12 hours, I oiled a last time
Have prepared a tarragon sauce
We have eat of it with 7 adults and 2 children
And we ate the next day the leftovers
I think that you can count a pound by person
My first turkey experience has been a learning school