Here they are after three nights of curing using Tender Quick. I dusted the top row with my basic season mix, the second row has some teriyaki garlic stuff and the third has some ha ha ha habanero sauce.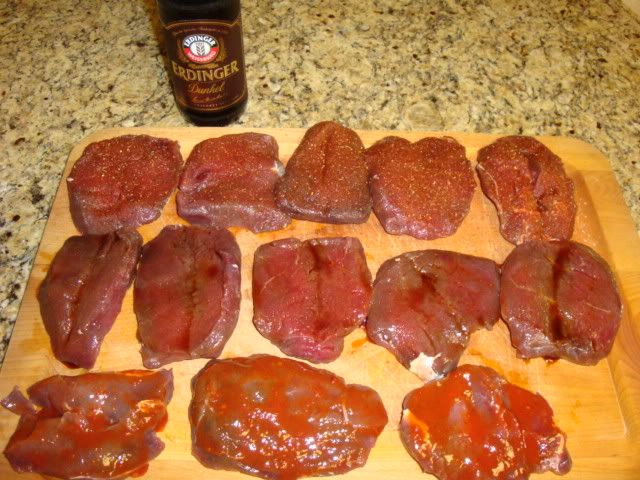 Into the GOSM with some bricks and hickory chips (thanx Chris) for a good bath. Internal temp brought to 130 on the thickest chunk...
Here's my dog waiting for someting he'll never get
Next on the menu....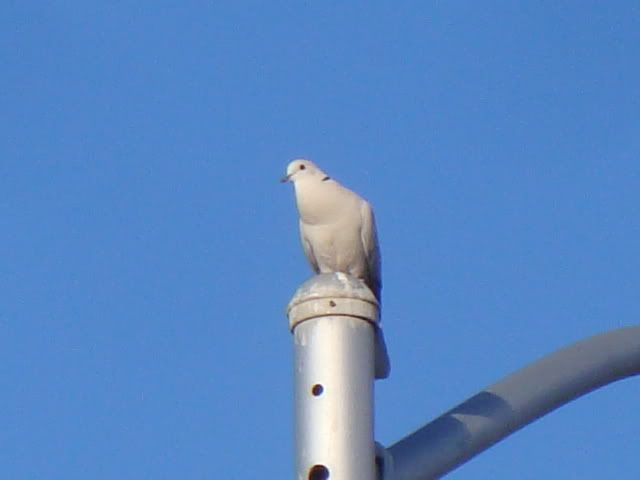 Finally some good elk meat. Cured and smoked to perfection..