Hi All,
Sorry for the late post. It has been a busy couple of days. I spent a nice Christmas day with my family here in Oregon. We smoked up a turkey and enjoyed nice weather. It was cold but clear.
Here is the turkey in the brine on Christmas eve.
After adding the ice in the cooler, being guarded by my faithful assistant.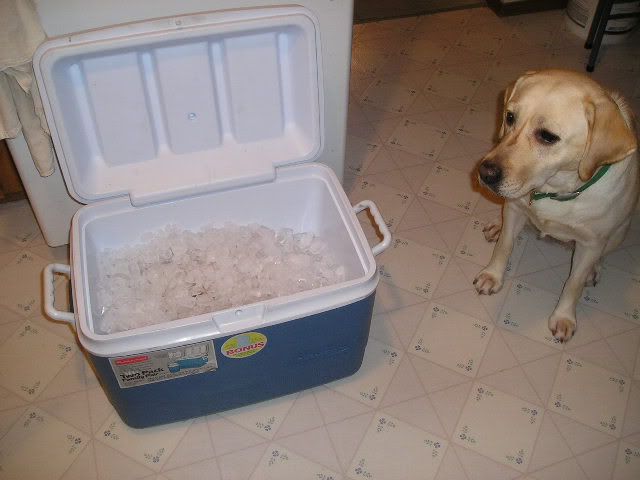 In the smoker after about an hour and a half. Sorry about all the sunshine!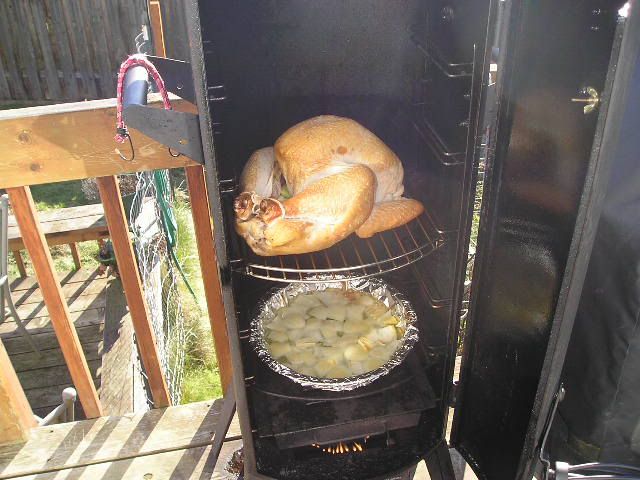 Here it is resting before it is carved.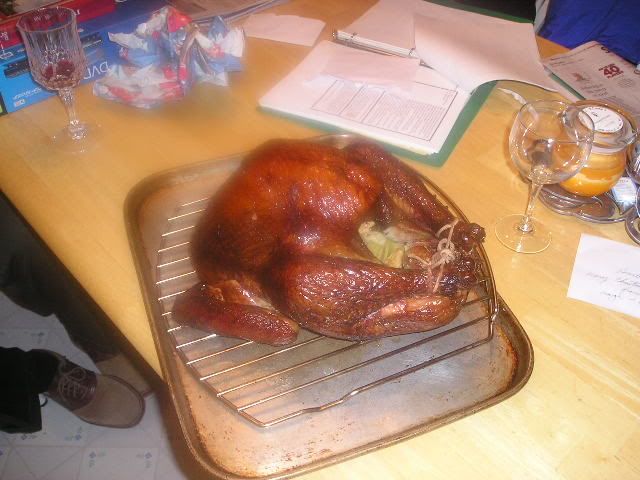 We had a wonderful Christmas and I hope that everyone else did as well.