Well it's that time... Smoker is warming up meat has been rubbed and rested overnight.. We're doing a full packer that I took the point off of so that it would fit in the smoker.. Also doing a full prime rib that I had my local butcher cut in half because we have some people coming over that think black pepper is too spicy. Shoulder and brisket are going in now prime rib will be going in around 9 or so with dinner being served at 4.
Here's the point and flat unwrapped and redusted with rub ready to hit the smoker... Current conditions are 35F and calm but its supposed to get a little gusty this morning...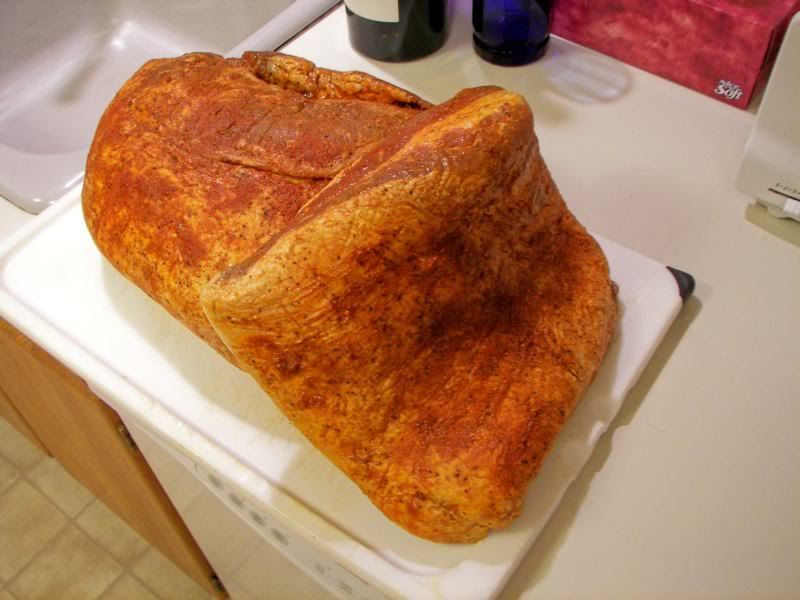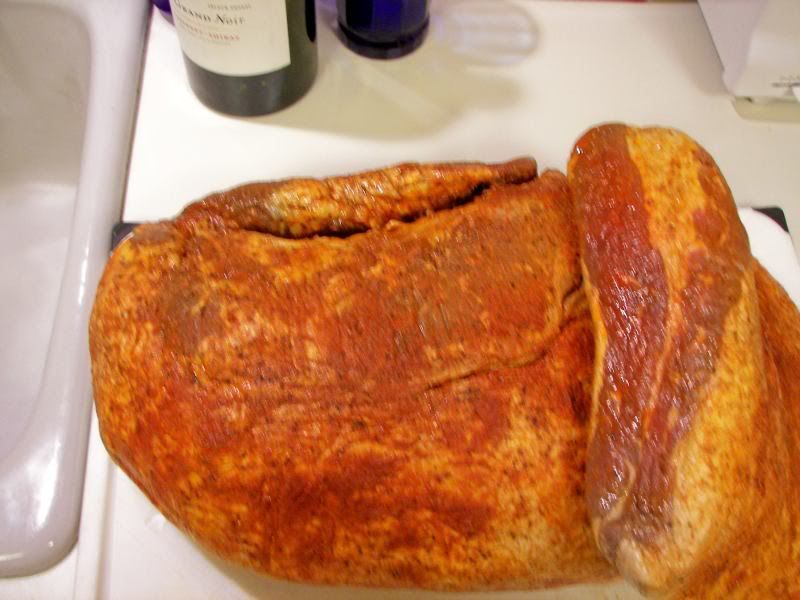 Totally forgot the injection... apple cider, worshister, and some good old fashioned Capt. Morgans spiced.. shot for the beast and a shot for the cook.