Hello, My family and I were planning on doing
this
for Christmas dinner, along with a turkey. Well, 6 of the planned 13 people for dinner canceled last minute, and the turkey is already baking. So we decided to hold off on the crown roast till Sunday. I just unwrapped a 40" MES for my Christmas present, and right now its outside 'seasoning'. This is a picture of the roast when we picked it up, the butcher cut it a lot deeper than I was planning for, so I'm guessing these will cook as fast as pork chops.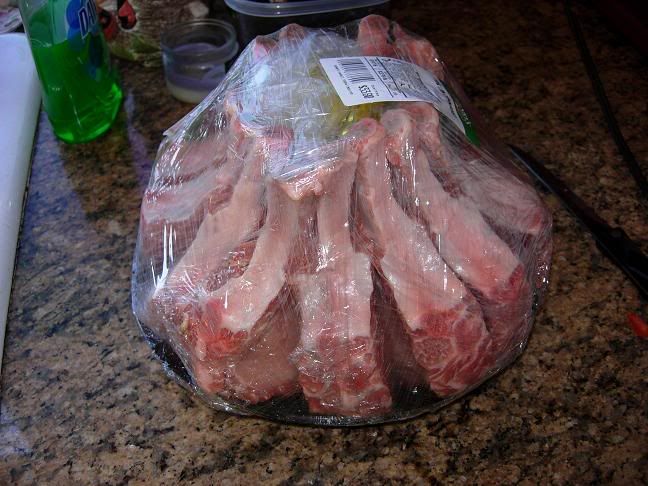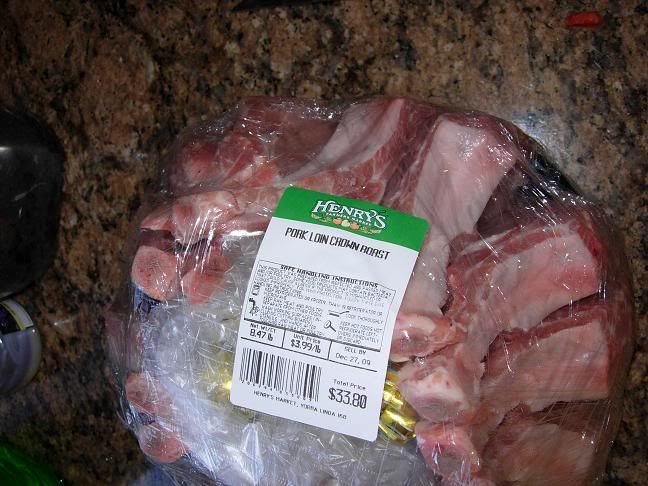 I need some input on how I should prepare this. I am thinking to make it bbq style. I am not sure if I should brine it or not, and what I should have in the brine if I decide to. Also a good rub to use. I am not sure how long to cook it for or what temperature. I was guessing 250 for 3-4 hours? I will have 2 meat probes inserted into the thickest part of meat on opposite sides of the roast, but I want to plan on when it will be done so the fixins will be ready at the same time. I do plan on smoking Dutch's wicked baked beans along with the pork. I have mesquite and hickory chips, as well as a bunch of pistachio shells, but I am thinking about using only hickory. With the roast cut as it is, the smoke should penetrate it pretty well.
And I do figure that the price is pretty high for pork, but it was a custom order cut of meat and my mom went to order it.
Thanks a bunch everyone for any input.