Well here goes my attempt at john3198's maple bourbon ham for xmas...when I started this it was actually 2:00am x-mas morning. I have a 10 lb semi-boneless Daisyfield ham that Mrs SOB gets for X-Mas from her work to start with!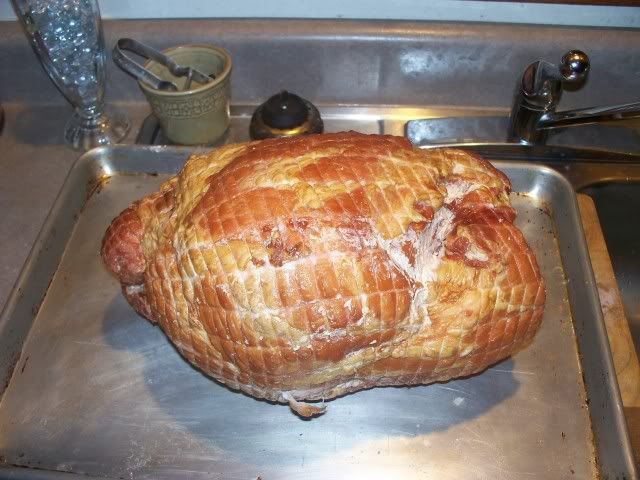 Imixed the ham paste as the directions stated but did a double batch since I didn't think a single batch would cover a ham this size...I was right!
Here it is all coated and ready to sit till later...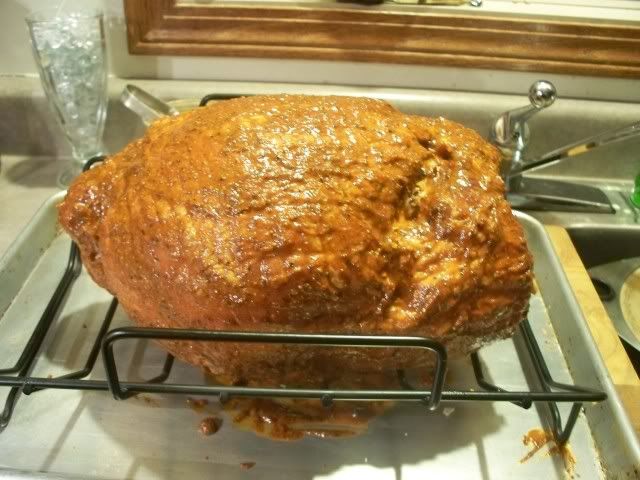 Keep ya 'all posted
SOB