Here's is my X-mas Smoke.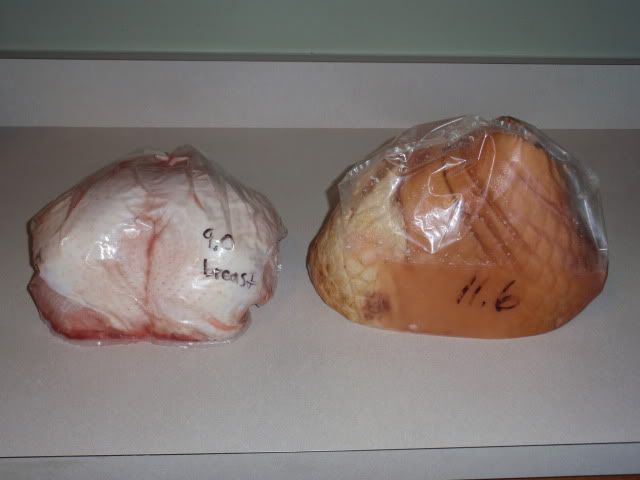 9 lb. Turkey breast
11.6 lb. Bone-in ham
This will be my first "Big" smoke for 19 people (13 adults and 6 kids). I've been reading a ton of posts over the last week and think I'm ready to give it a go. If all goes wrong, there is a good pizza place less than a mile from the house.
I need some help. Dinner is at 2:00 p.m. I will brine the bird the day before and apply the rub to the ham on the morning of the smoke (12/26).
A couple questions.......
1. What time should I start the turkey? Ham?
2. What is a good smoking temp for both?
Matt