First i want to say that had I originally known what rillettes was I don't think I would have attempted this dish but flipping through a BBQ book I saw it, seemed simple enough and decided to give it a try.
According to The Wiki Rilletes are a preparation of
meat
similar to
pâté
. Originally made with
pork
, the meat is cubed or chopped,
salted
heavily and cooked slowly in
fat
until it is tender enough to be easily shredded, and then cooled with enough of the fat to form a paste. They are normally used as spread on
bread
or
toast
and served at room temperature. Rillettes are also made with other meats,
goose
,
duck
,
chicken
,
game birds
,
rabbit
and sometimes with
fish
such as
anchovies
,
tuna
or
salmon
.
So on to the version I did with some leftover pulled pork.
In a small pan over low heat I melted 3Tbsp butter then added in 2 minced cloves garlic, about 1 cup leftover pulled pork chopped up fine, it was more like 1 1/2 cups or so but I wasn't really measuring, 1/2 cup water, 1/2Tbsp worcestershire and 1Tbsp of your favorite rub. Over a low heat bring to a light simmer for 20 minutes or until most of the liquid is evaporated but the pork still moist.
Stirred in 1/2t tobasco (should have added more) and 1tsp sage.
Poured into a ceramic dish, flattened it out and covered tight with plastic wrap to rest in the fridge for the night.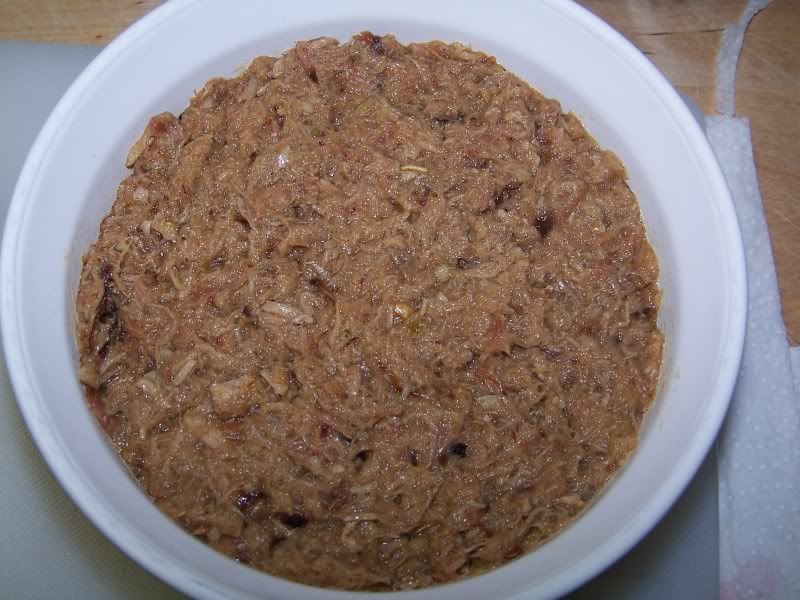 The next day I pulled it out of the fridge, let sit at room temperature for 10 minutes and gave it a try on some crackers.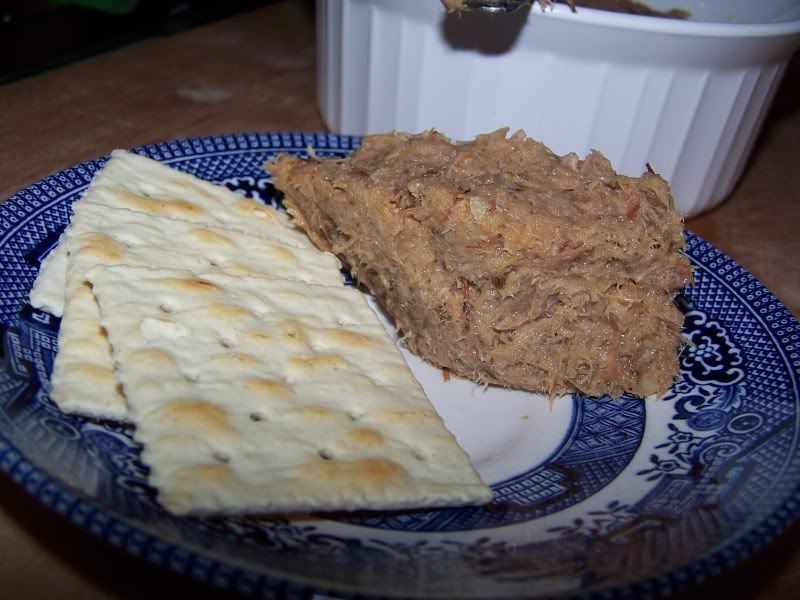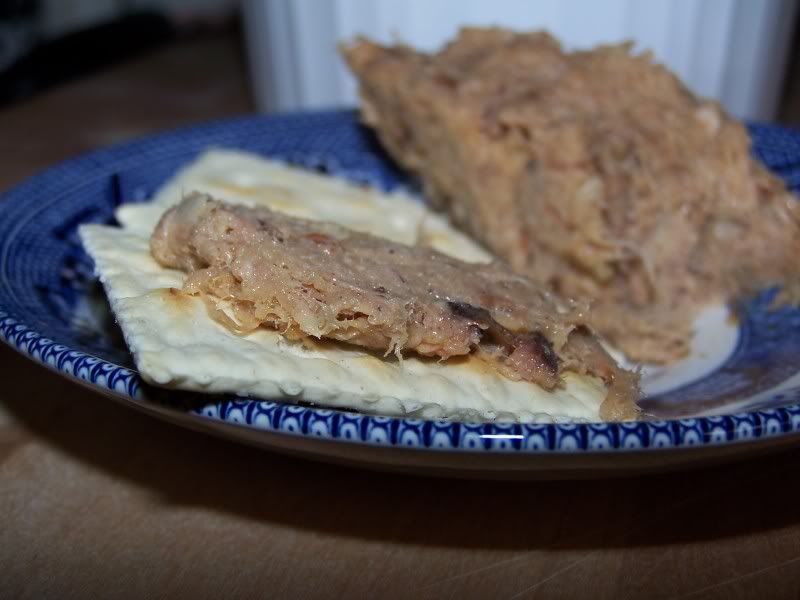 Great with a little extra hot sauce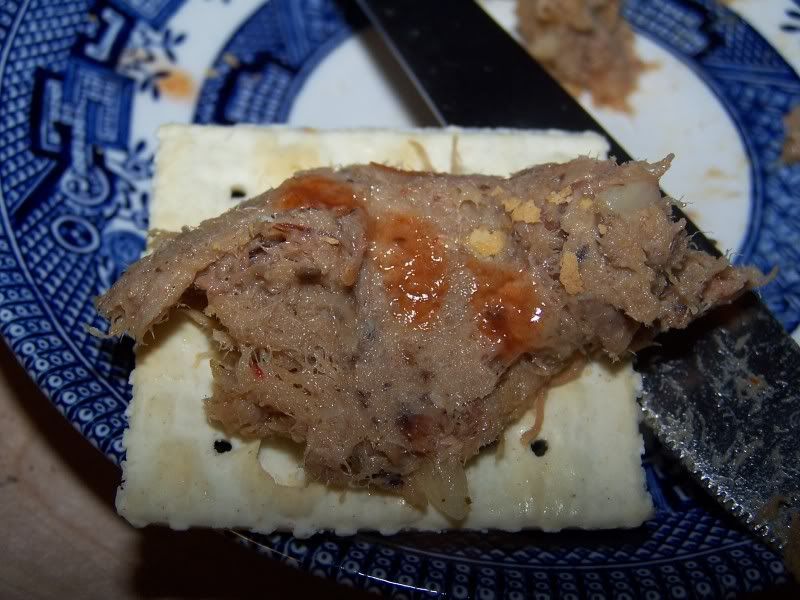 I really didn't think i was going to like this, not one bit but it smelled fine and even the texture wasn't nearly as "pasty" as i thought it would be.
The flavor was great, definitely a dish you could serve with some crostinis at a party or I'm thinking it would be a great change to use this instead of tuna on a tuna melt, a little BBQ sauce and a slice of cheddar or bread melted under the broiler.
It really does pay to try new things, you never know until you do.