Today I smoked 2 boston butts in the GOSM with some hickory.
This one came out great!!! I mopped with with apple cider every hour and it was championship material! (Or so I thought in my own little world!)
Cleaned up a bit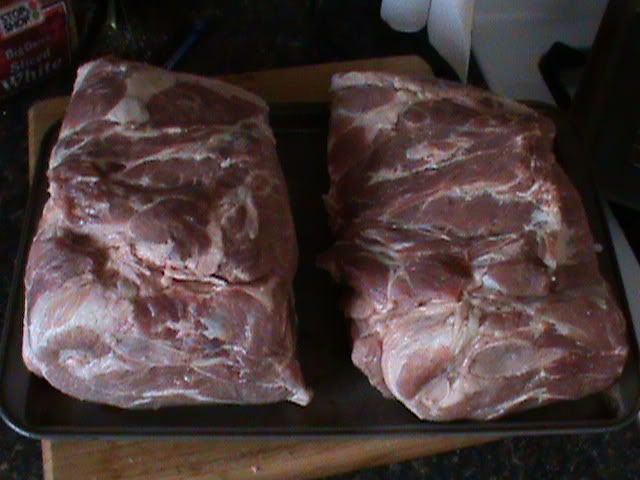 Rubbed down with an alteration of Jeff's rub, to sit overnight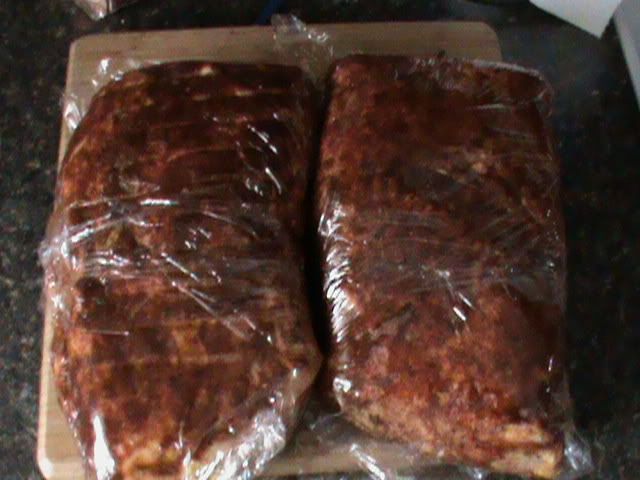 Taken off to rest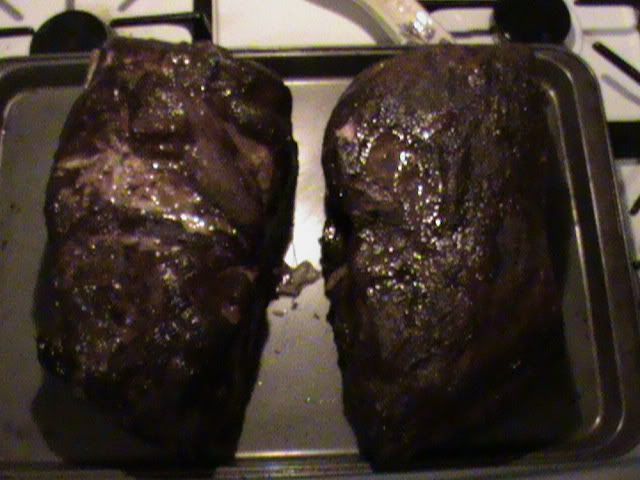 Pulled and made into a SAMMY!!!
I got to use the Curley's BBQ sauce tonight!!! What a great sauce!
Thanks!!!