This is one of my favorites. I had this for lunch today, and while these are pictures of another one I did, I still make it the same way.
First was rolling out the maple flavored Jimmy Dean sausage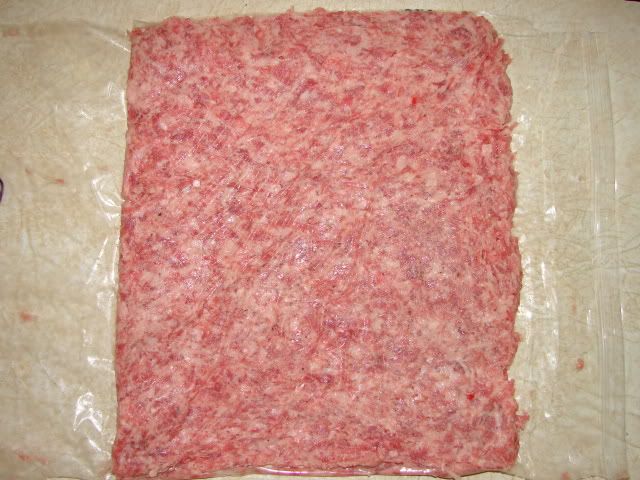 Next came the blueberries with a bunch in the middle and then some more spread out and gently pushed in so that at the end they'll be all in it. I added some torn up pancakes and then some by-gosh real maple syrup. Then more blueberries on top of that.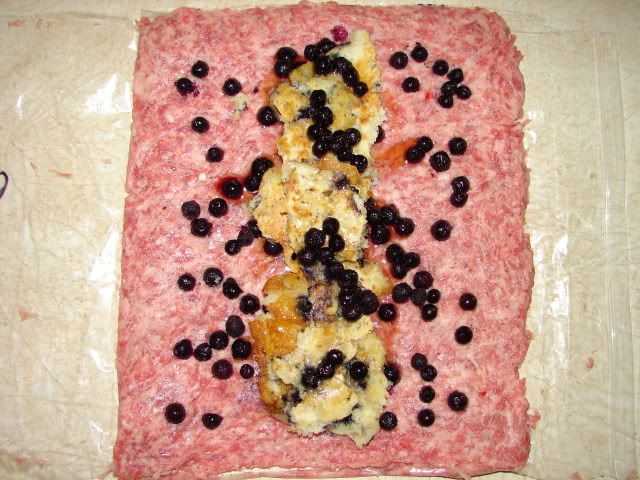 Here it is rolled up and held together with just 3 strips of bacon to hold it together and add flavor. Cutting back on the bacon a bit makes it a healthy choice.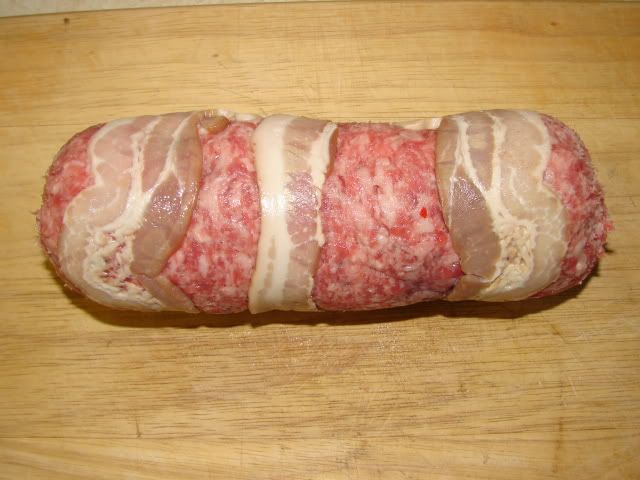 Smoked it in the MES with hickory in the first stage and then switched to cherry to keep it sweet.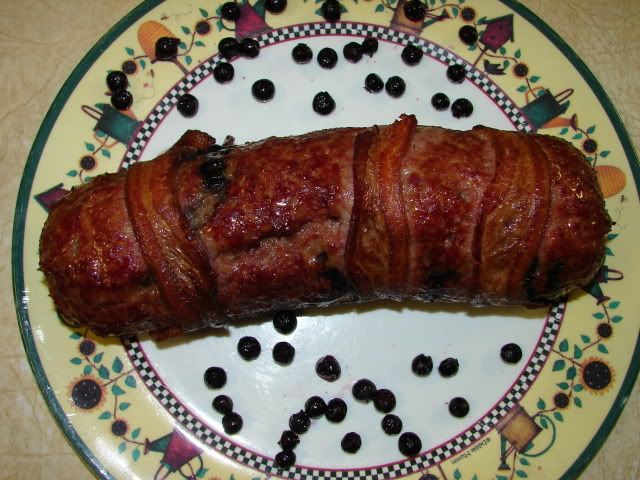 And the inside view.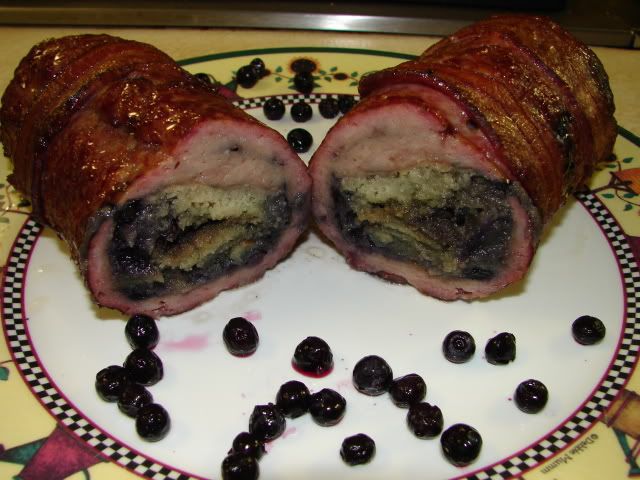 Cut off a slice and dig in!