Received some juniper berries from DanMcG recently and knew right away that pastrami was soon to follow
First I made the injection because it needs to cool in the fridge before you inject the meat.
I boiled a pot of water and measured out 3 1/2 cups, stirred in
2Tbsp Tenderquick
2 Tbsp brown sugar
2tsp granulated garlic
1tsp chipotle powder
As that cooled I made up the mixes.
Rub 1
3Tbsp fresh ground black pepper
1Tbsp onion powder
1Tbsp ground coriander
1tsp Italian seasoning
Take out 2 Tablespoons to mix with Rub 2 and save the rest for smoking day.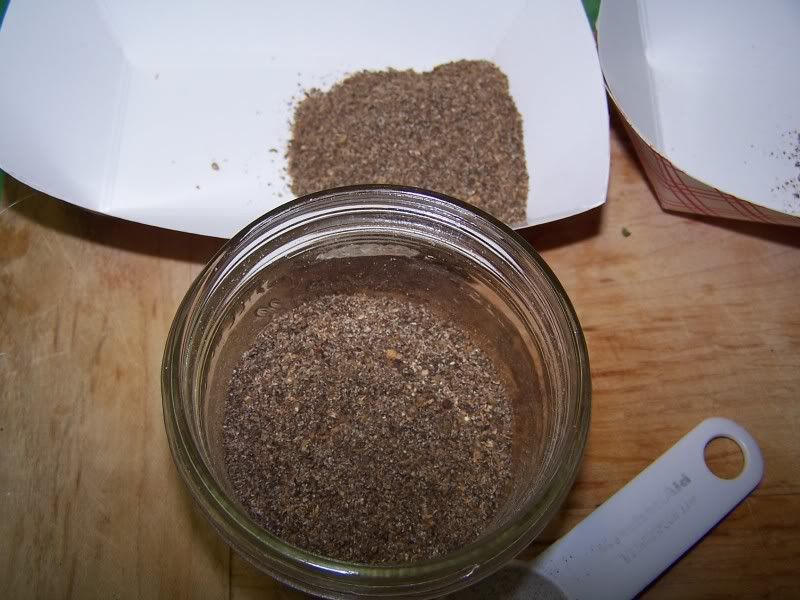 Rub 2
Add to the 2 reserved Tablespoons of rub
1/4Cup Tenderquick
2 Tbsp brown sugar
2Tbsp granulated garlic
1Tbsp sweet Hungarian paprika
Mix it all up (this will be the second step in curing)
Once your solution has cooled completely it is time to inject and rub for the curing to begin.
Picked up an 11 1/2lb packer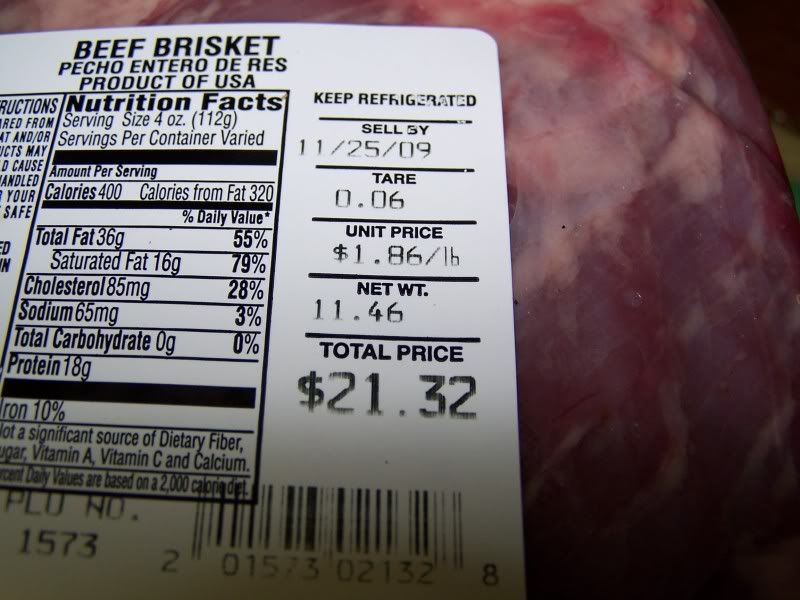 Enjoyed this shot as you can really make out where the point and the flat are located, the point is that balled up curved part on the top and underneath that layer of fat is the point.
You can always separate them before curing if you want, I smoke it whole then separate after.
After trimming the fat down to about 1/8-1/4 inch I injected it with as much of the cooled brine as I could.
(Not a very pretty trim job)
Drained out all the extra liquid, rubbed with olive oil and applied all of rub #2 then into a vacuum seal bag to rest in the fridge for 10 days give or take a day.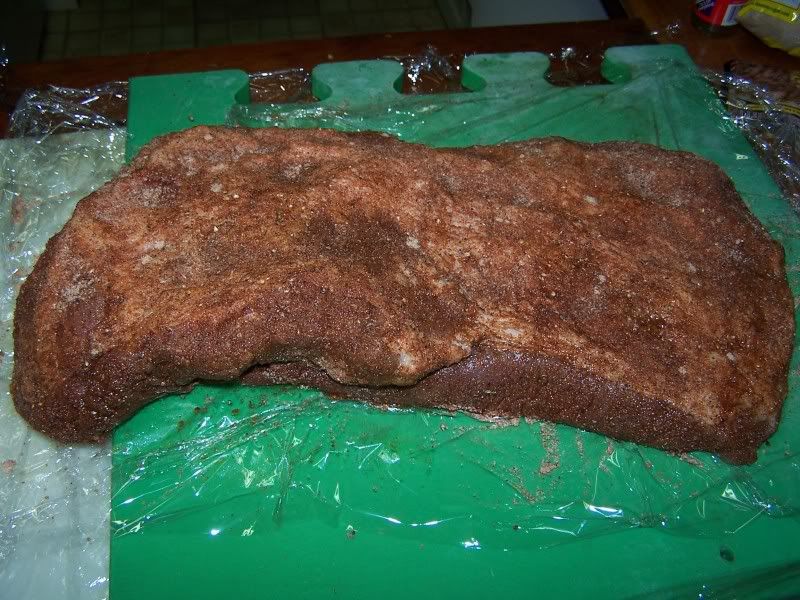 I massage and turn at least once a day but two is better, this helps to work in the cure.
Shot of it today after a little massage action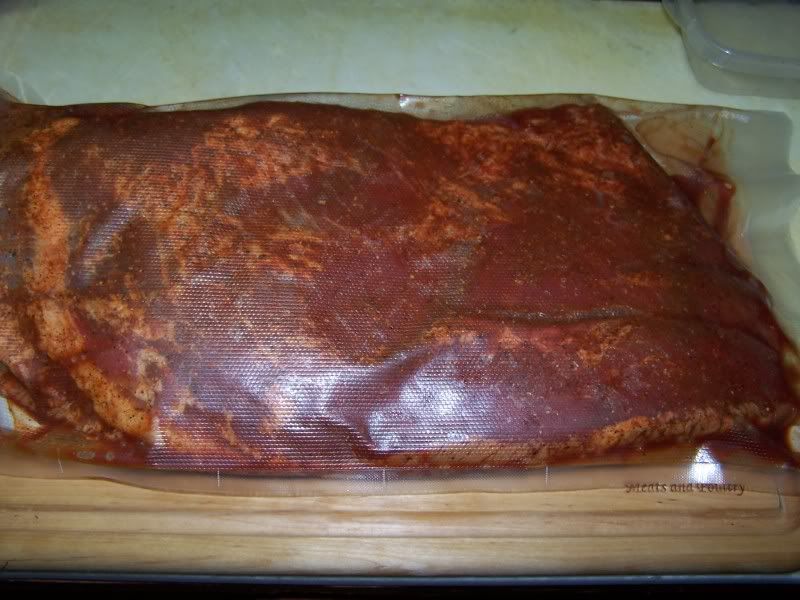 Now we wait...