We had 3 beautiful racks of beef spareribs at work the other day and I just couldn't let them go ! So I decided to cut them in half and put them the vacum tumbler with a Butter Garlic Marinade(I've been wanting to try this for some time).Sorry I forgot to take any before pics, but I did remember to get them afterwards!
Now here... is a pile of Ribs!!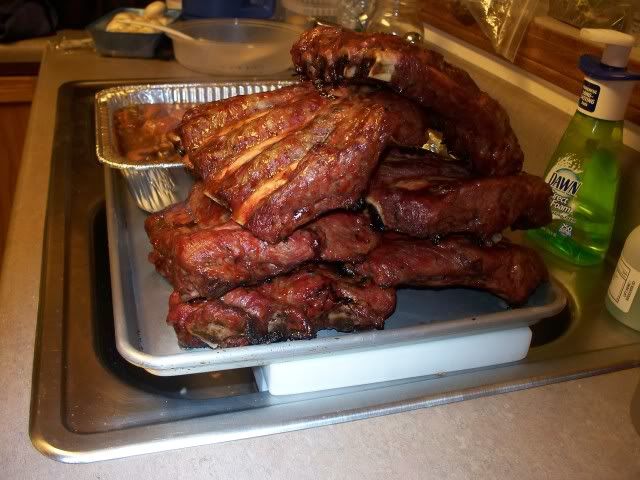 I decided to put a pan of beans and sausage in the smoker, to make use of the extra room.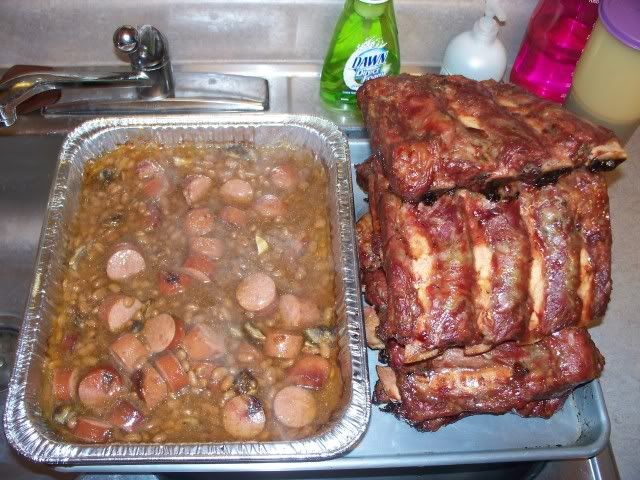 Here they are all laid out.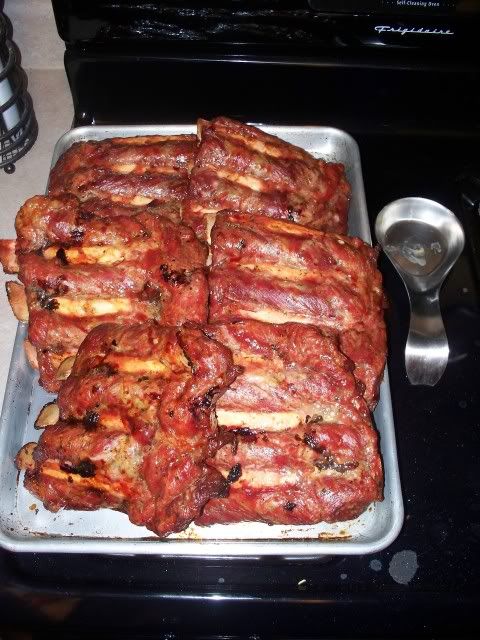 A close up!
And a close shot of the beans!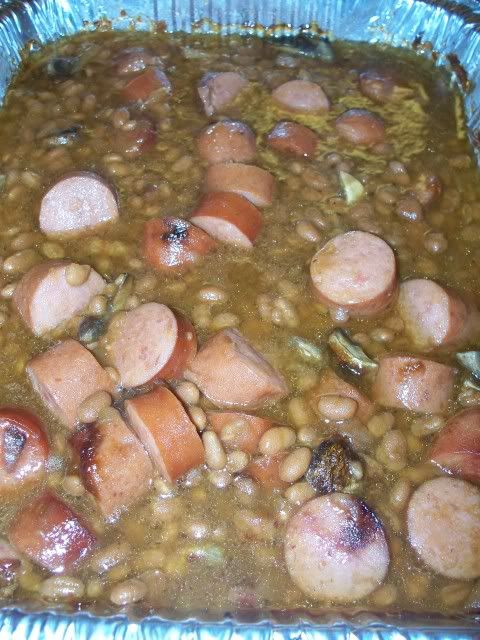 All votes are in the family said MMMM SLURP CHOMP SMACK YUM !! I will be doing these again!
Later SOB-QTV out.