took 2 pork loins out of the cure today and seasoned for the smoker.
just a little black pepper. over cherry wood. my favorite Canadian bacon
I cure with equal parts cure and brown sugar with a touch of garlic.
I also took 2 loins and 3 sirloin venison roasts out of brine today
all rinsed and soaked, (I use Rytek's corned beef brisket brine recipe.)
the 2 venison loins and small sirloin piece are going in the smoker with the Canadian bacon for pastrami.
the 3 sirloin venison roasts are seasoned and in the slow roast oven for deli style corned beef (venison) I didnt take a picture of them but I will later.
the Canadians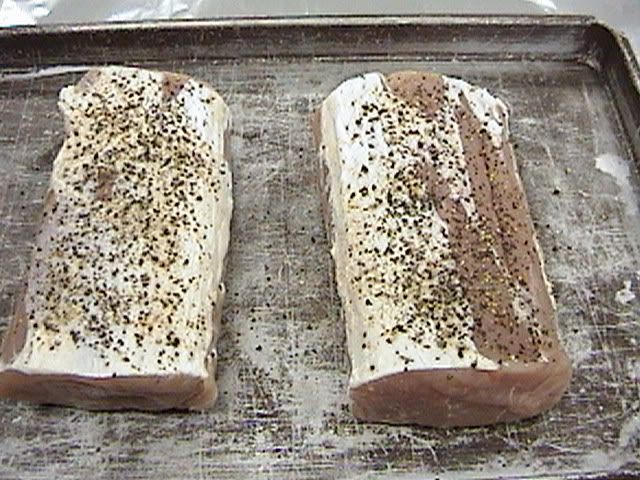 the venison Strami!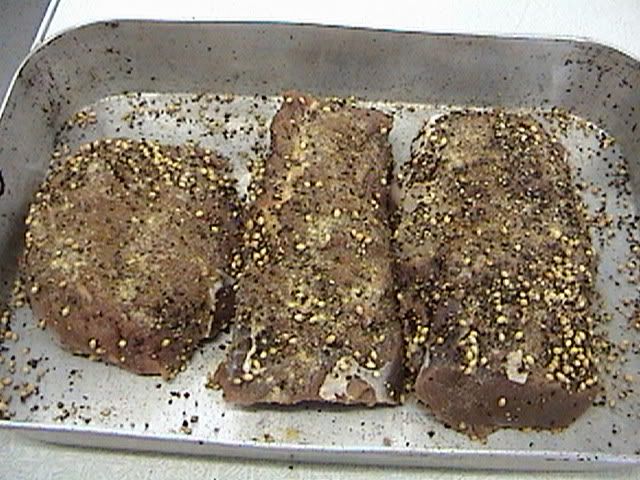 Heading to the smoker over cherry wood. will get a spritz or 2 of apple cider during the smoke. I will smoke them to 145* then foil with apple cider and take to 170* cool over night and slice.
now on to my next project for today
25# of fresh Bratwurst. which will be in another thread
thanks for looking.