It was raining the other day so my chicken smoke was out of the question. Instead I decided to make some chicken and andoulle gumbo! It came out great as always. Here's some pictures and a quick step by step.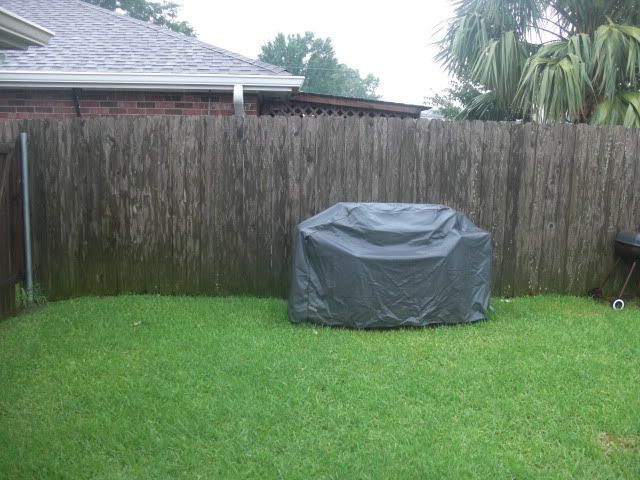 What you need is...
creole seasoning
salt and pepper
1 fryer chicken
1 pound of andoulle sausage
1 large yellow onion (minced)
1 bell pepper (minced)
4 celery ribs (minced)
3 cloves of garlic
4 quarts of chicken stock (or broth)
2 bay leaves
1 or so teaspoon dried thyme
1 bunch of green onions
and 2 beers (or beverages of your choice) for yourself during the roux making process
I started out by cutting up the chicken
Sprinkled some creole seasoning (any is good) and some salt and pepper.
Next I seared the chicken 2 minutes on each side and pulled it out of the pot.
After that I started the roux. 1 cup of oil and 1 cup of flour
If you haven't made one Its pretty simple but you have to be there to stir during the whole process.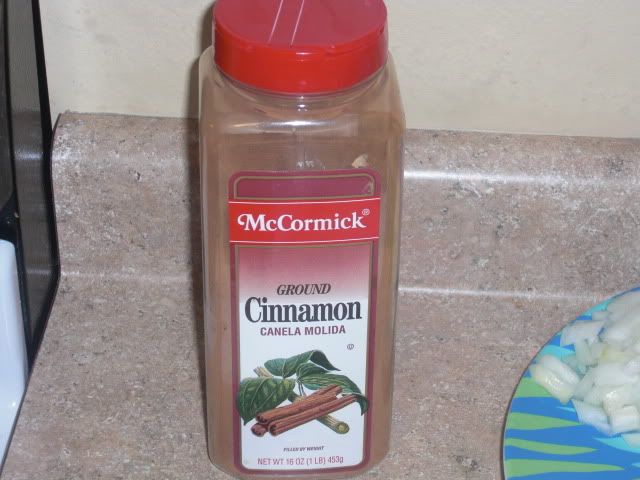 I usually use a prop, like this cinnamon, to judge a good color for the roux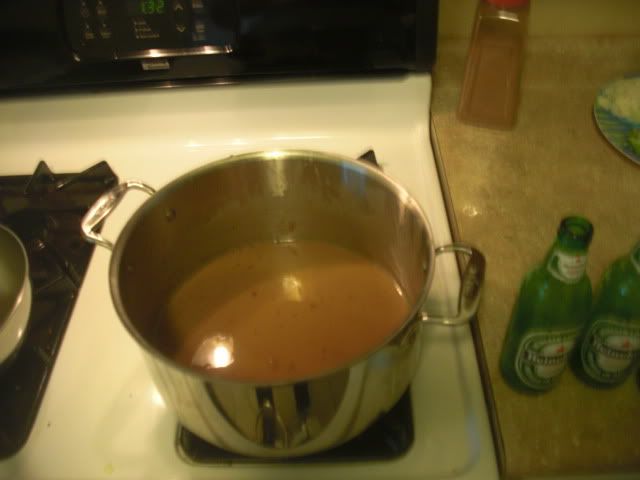 It takes, give or take your drinking speed, 2 beers to get the desired "chocolate" (or cinnamon) color roux.
Next caramelize your onions in the roux for about 10 minutes. It makes the roux a more "dark chocolate" color and adds a great sweetness to your gumbo.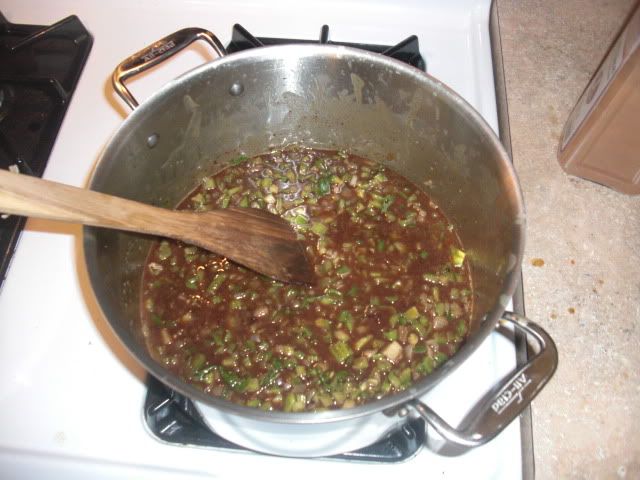 The next thing is add your bell pepper, celery, and garlic. Just cook till translucent. About 5 minutes (p.s. notice how much darker the roux is after you caramelize the onions...)
(sorry for the loss of pictures but my battery died and i had to do a quick recharge)
Next add the chicken stock, chicken, andoulle sausage, creole seasoning, salt and pepper to taste and bring that to a boil.
add the 2 bayleafs and dried thyme, reduce to low, cover, and cook for 2 1/2 hours.
Finally (sorry again for no pics... but i didn't re-charge my camera again)
uncover and sprinkle with gumbo file' and green onions and its ready to serve!
Gumbo is usually served with rice, but I like to eat mine with potato salad!
Hope this inspires you to cook some gumbo for your next party! When I make gumbo again I'll take pictures to fill in the blanks.
Like they say here in New Orleans "laissez les bon temps roulez" or "let the good times roll!
-Justin