So i was getting bored this afternoon, and so i decided to get to work with some mods that i have been meaning to do for a while. The first thing i needed was some stainless steel. Luckily, my dad just bought a surgical table for the hydraulic units, and had no need for the s.s. top. Free s.s.!!!! I got enough out of it to do several mods, and re-configure them if necessary. The first mod i wanted to do was to line the bottom of my burn box for a longer life. The other mod i accomplished today was to install a heat baffle, and tuning plates. All it took was a 4 1/2" angle grinder and a marker. Here are a few pics to show you where i got the s.s from, and the mods in place. If anyone has any suggestions as to what else i can do to better my pitmaster, please let me know. I already extended the exhaust port to the level of the grate.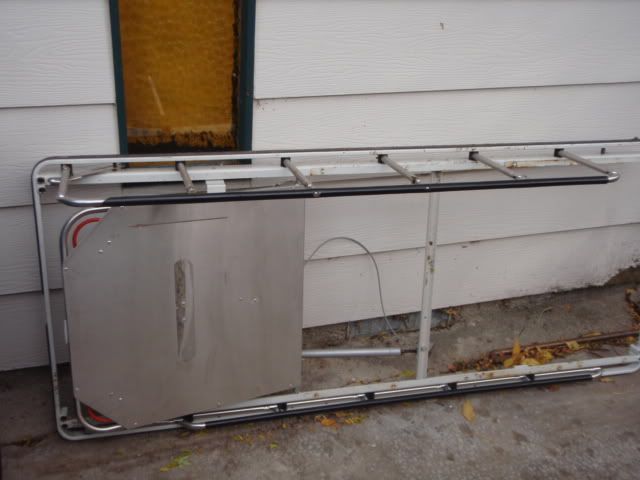 This is whats left of the operating table. Still some very nice s.s. that i will take off before the frame goes to the recycler.
One of the 3 panels of s.s. i got off the table.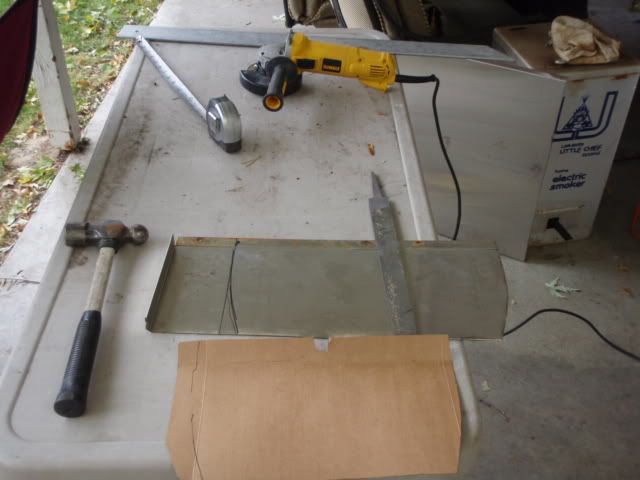 making a template of the curve of the inside of the drum. Luckily, there was already a hole in the s.s in the middle. I used it as a reference, and also utilized it to bolt the heat shield to the body of the smoker.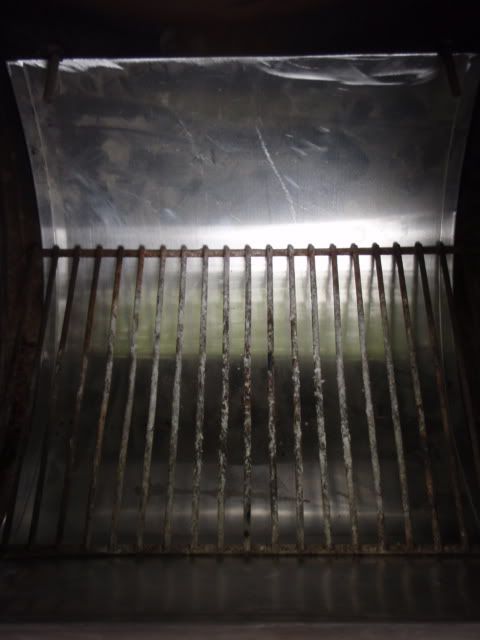 The s.s. insert for the firebox.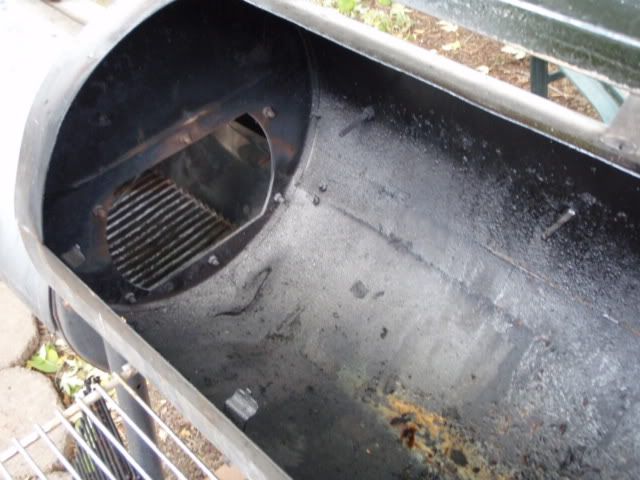 The inside of the ecb before mods.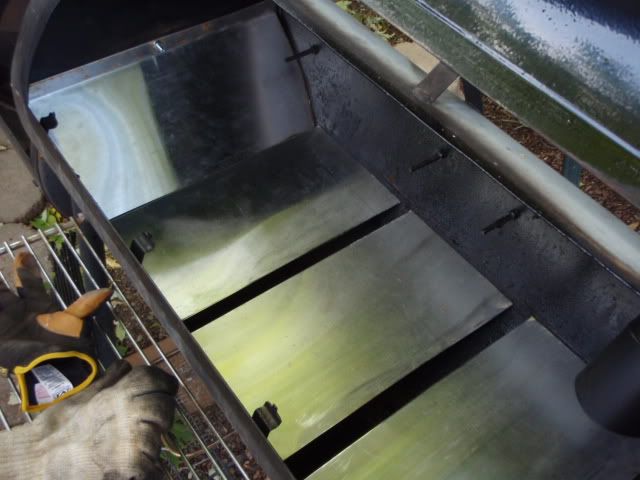 And the inside, after heat shield and tuning plates are installed.
Again, if anyone has any other suggestions... im all ears!!! and i have plenty of s.s. left.