We have been so inspired by all the great chefs here that we are trying something new. Haven't done spareribs before and only done BB's once, so all new deal for us. I have looked over about 4 or 5 different rib rub recipes and decided to make one that would fit my family since they don't like alot of heat. I also thought I would try mustard rub too but only brave enough to do one side.
So here's our start: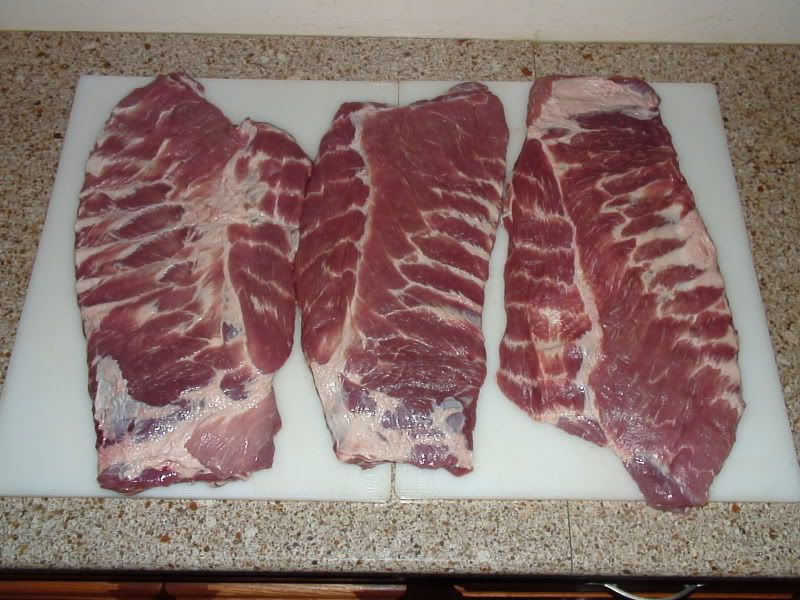 Three spareribs, cleaned, patted dry and silver skin removed.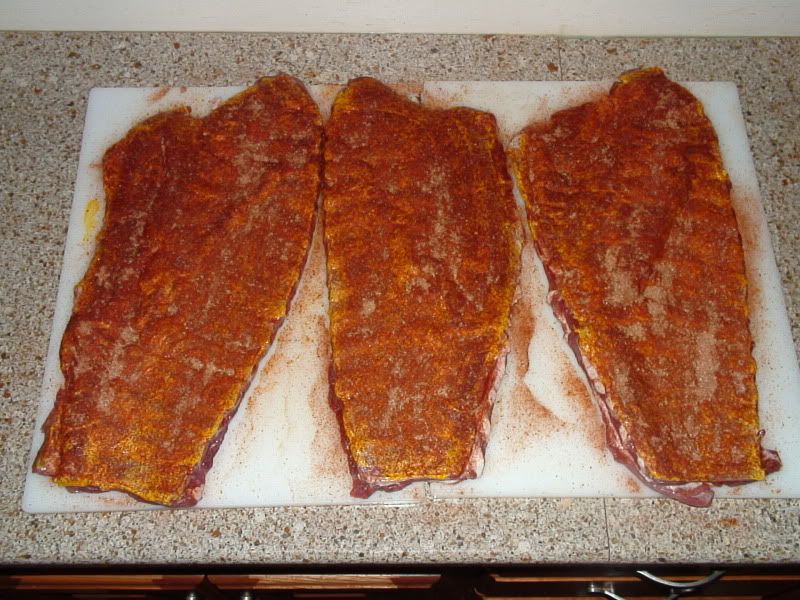 Rubbed down with some mustard on one side and rib rub on the other.