Sales on chicken since wednesday.Marinated these thighs in sherry/soy sauce with a bunch of my garlic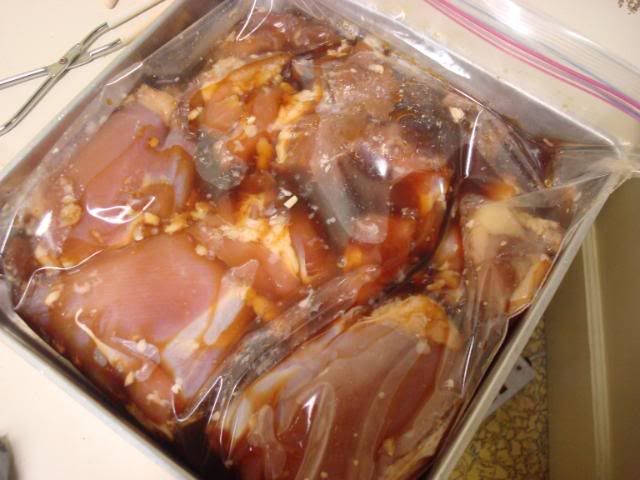 Some lump and a chunk of pecan and red oak indirect on the ancient webber kettle.
Chicken thighs done and waiting
Made some quick noodles
Some of the last of garden veggies
Roasted some cherry tomato and eggplant
3-4 types sweet peppers
Cubbed up boneless/skinless thighs
Mixed together with fresh garden veggies
I like the bite of this cheeese in these type dishes
use my potato peeler to slice thin
Dinner with fresh tyme added at end.Maybe few more skillet cooks and left to dreaming of another year!!!!!!!!