If I have smoked these before forgot. I do remember doing these on the Weber. The sauce is tonights experiment, I talked to Dave and he suggested using yellow mustard, so here we go.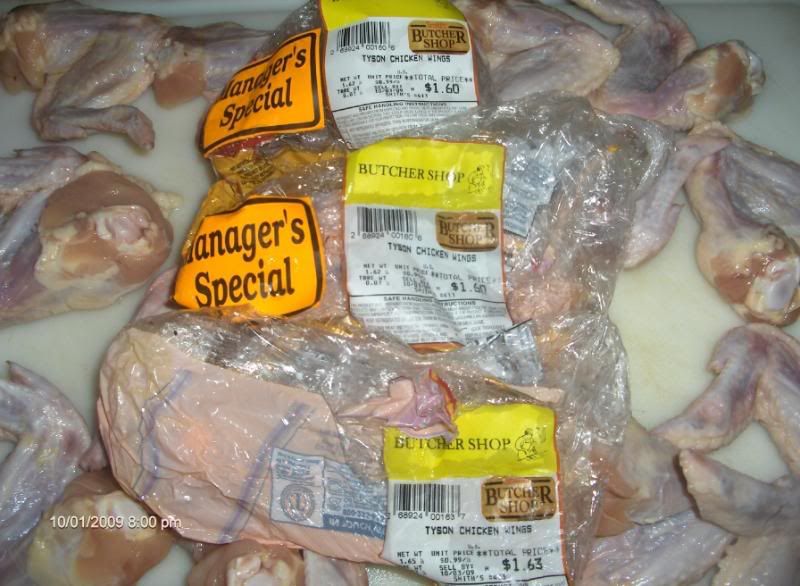 .99 cents a pound, otherwise they have been over 2.00, no way Jose.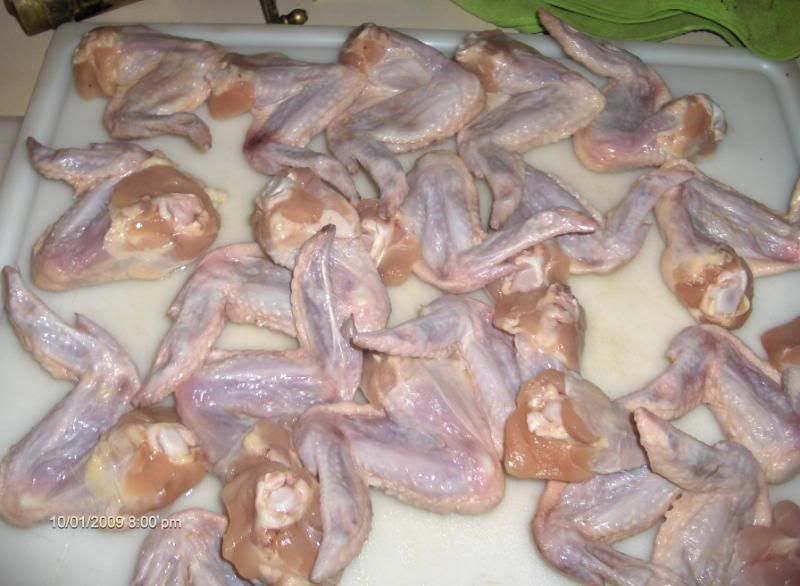 Waiting for the knife.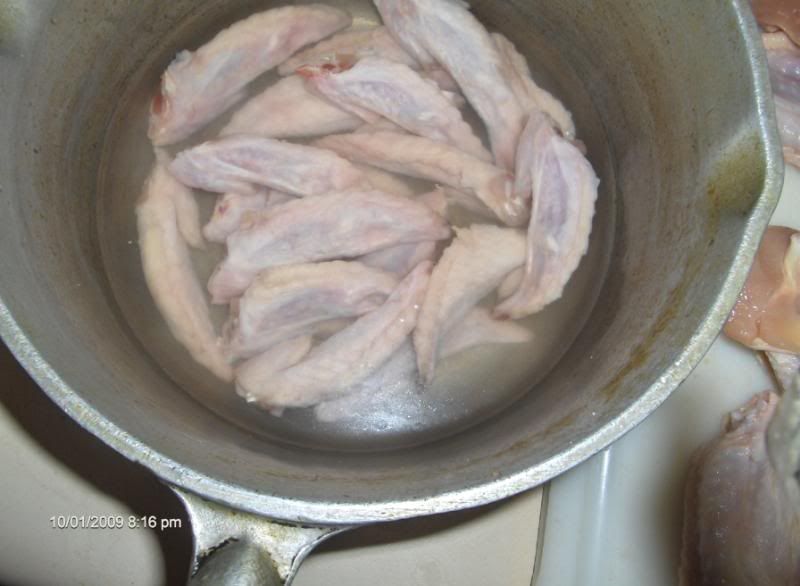 All the tips in a pot to make some stock, never waste was the slogan at my restaurant, we made stock out of necks and even peeled the meat for chicken salad. I'll have Carol peel whatever is left for the dogs and pour the stock over Luckie's food.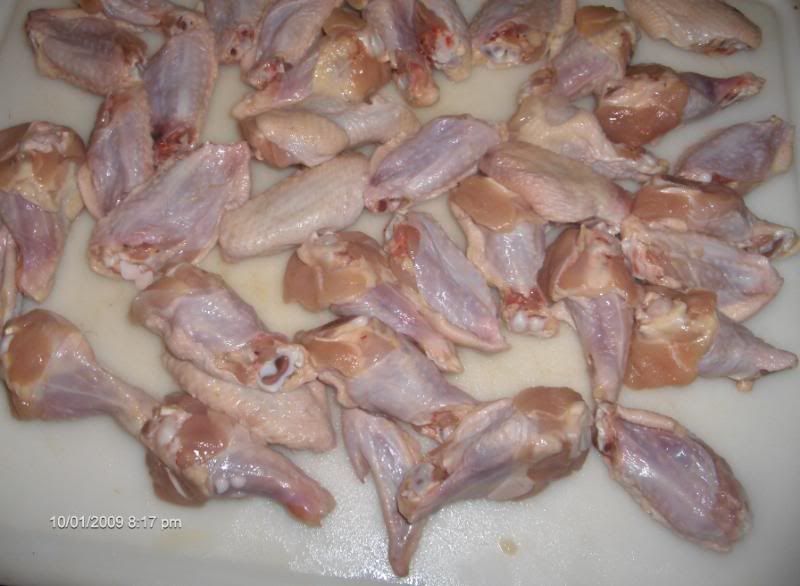 All trimed up.
In a ziplock with some TQ for a few hours.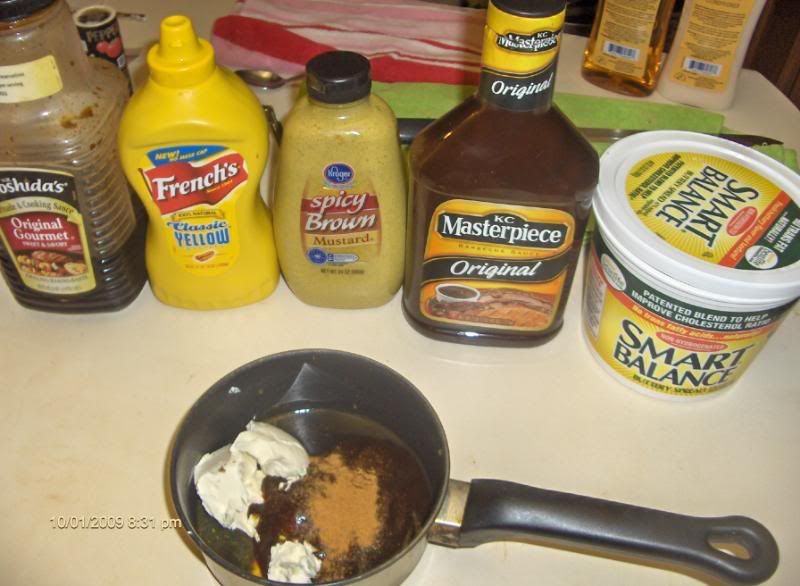 Here is where the experiment comes in. I used equal parts yellow, and spicy mustard, KC Masterpiece, Youshida's, about 30 drops of Tabasco green in the little bottle, and some cayanne which is in the middle right, then a couple dollops of Smart Balance and simmered for a few. Carol said too much vinegar, it must have been from the mustard or the Tabasco since I didn't add any. I then added regular ketsup in the same amount, and it was a little better, I added some brown sugar and she still didn't like it. So I added a little more and more KC and she still made faces.
What a delima. I knew I should have just smoked them and finished them on the Weber without her tasting the sauce, and I bet she would have loved them. Sometimes sauce needs that finishing touch on the grill to carmelize the flavors.
Oh well, I will take them out of the bag and rinse before going to bed, not sure if I should marinate with the sauce or smoke and add just before tossing on the Weber.
I will be finishing tommorow night so it isn't a crisis.
Any ideas?