Ok. Thanks to everyone for the tips. FOr the first try I went with a whole flat from Publix, about 6 lbs or so. I looked here, in BBQ books, and on the web at recipes & such and have created a collaboration of what I found. I went with an overnight marinade, rub, and I'll spray every hour after the first 2-3 hours. I have decided not to foil during the cook, but haven't decided yet if I should put it in a disposable aluminum pan w/ some au just fat side down toward the tail end of the cook. I am leaning toward not doing that either and trust mt spritzing to keep it moist.
Ok so here goes, wish me luck. Sorry I forgot to take shot of meat in package.
Overnight marinaded
Slathered a bit of mustard as glue
All rubbed n ready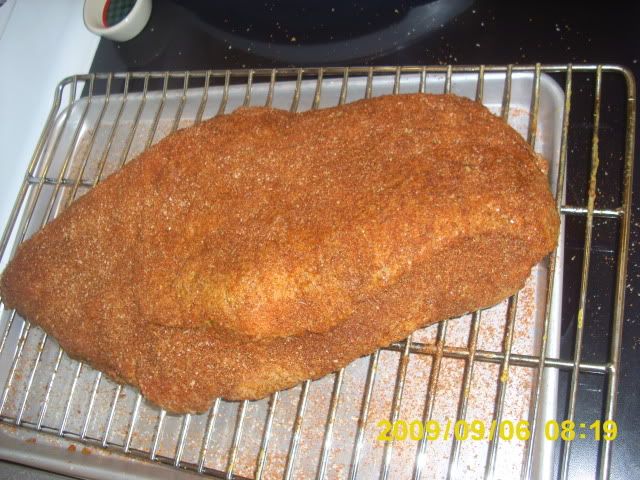 ok we'll keep yall updated!!