Such bad weather, lots of rain and cold nights I have been waiting and waiting for my tomatoes to finally begin to ripen.
I ended up originally planting 81 plants, about 15 strains but lost a few to bad weather conditions. Heavy rains and winds snapped a few but I still have plenty growing.
Finally I have been able to get at least some of the jersey tomato flavor.
The first pick are both only half ripe but have been having issues with them going bad on the vine. Especially many black heirlooms you only have about 2 days to get them off the vine before they start to go bad, and the bottoms ripen much quicker than the tops.
On the left is a Black from Tula, supposed to have a slightly smoky flavor, next to that is a Ramapo, a "true" Jersey flavor brought back by Rutgers University after being lost for 20 years. The ones on the bottom were Roma tomatoes that grew out of the compost bin.
Except for the Romas they were both underripe but I just couldn't stand to have any more go bad and needed to taste some Jersey mater flavor.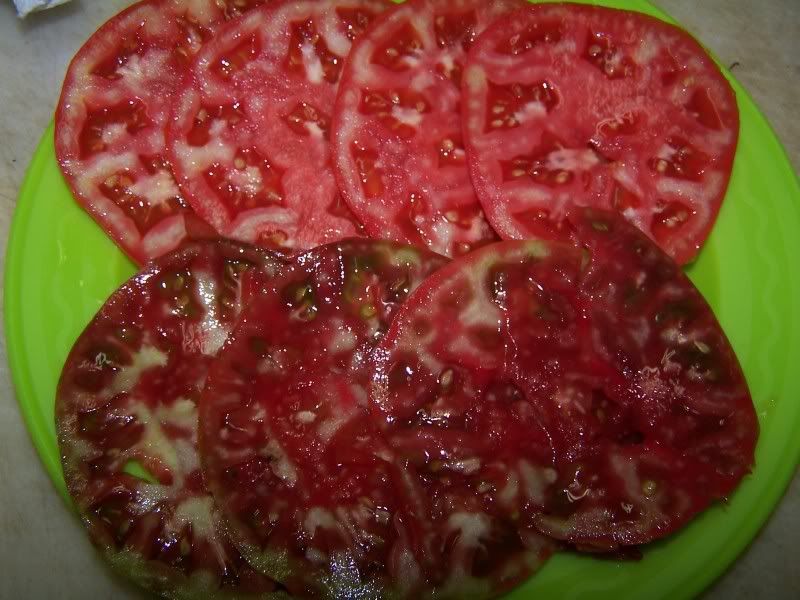 Next up is a Bulls Heart.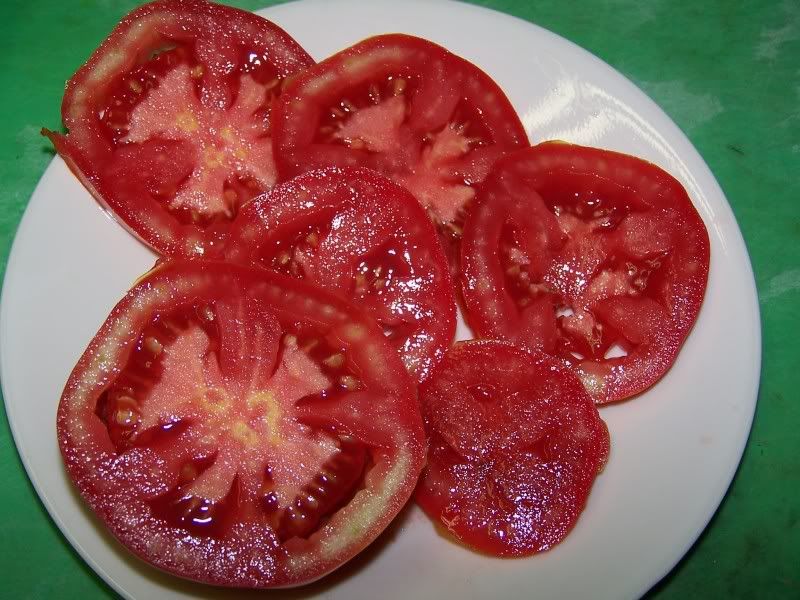 A little salt and pepper and they are good to go.
The Bulls Heart had a better flavor only because it actually ripened fully but they were all great.
Cherokee Purple and a few other strains are ripening now so hopefully before long I'll have several varieties to post and to try.
Since we finally will be having 6-7 days without rain I can actually give them a good dose of organic nutrients, they desperately need calcium and magnesium.
I look forward to this time of year everyday after the tomato season ends so I hope you enjoyed checking out my mater pics.
Been a super pain in my donkey this year but finally becomming worth it.