Rosemary Basil Garlic smoked turkey
Brined in basically my beer brined chicken brine, except i swapped bay for fresh rosemary, basil and garlic, and Zinfandel for beer. Rubbed with garlic rosemary basil Italian spices and EVOO.
Out of the brine:
Side view. I tried the leepfrog prep. Although I didnt do as good of a job as the guy who originally posted, it ended up working for what I was going to do.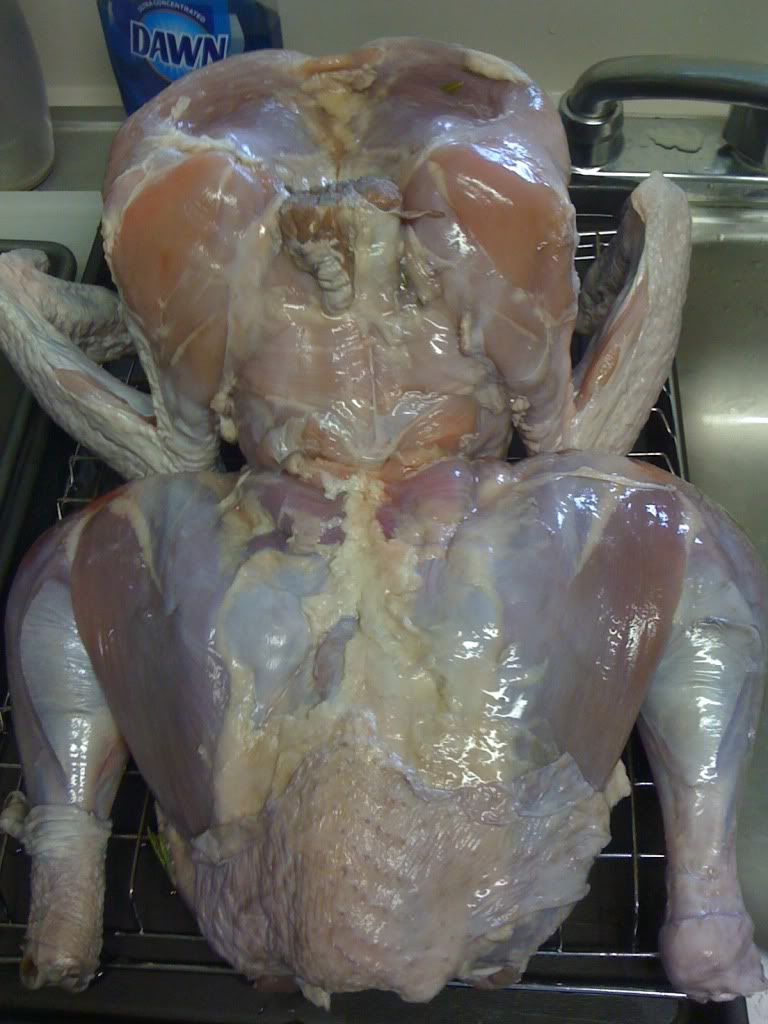 I am basically hanging this beast over top of a beer can chicken holder.
Roasting Pan:
Rubbed: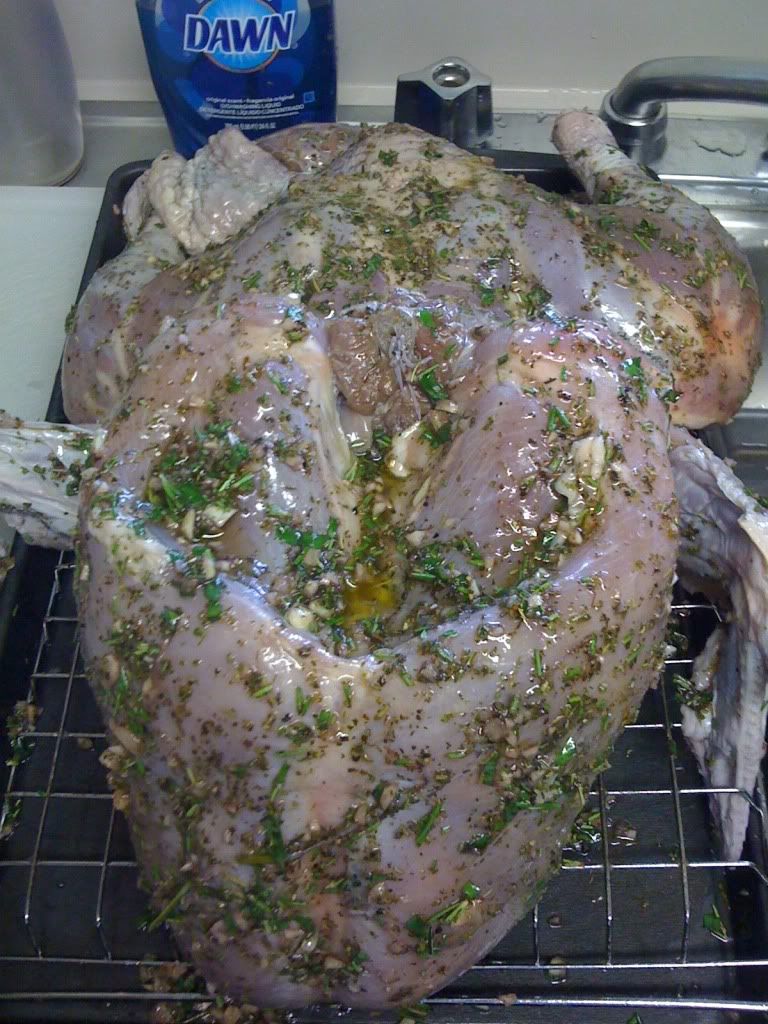 Cooked!
I could barely get the pan in my WSM, so I had to put the pan in the bottom rack then put the turkey in. No shots of it in the smoker. On the top rack (which also barely fit on top of the turkey) I put a bunch of bacon.
Gravy with extra bacn bits!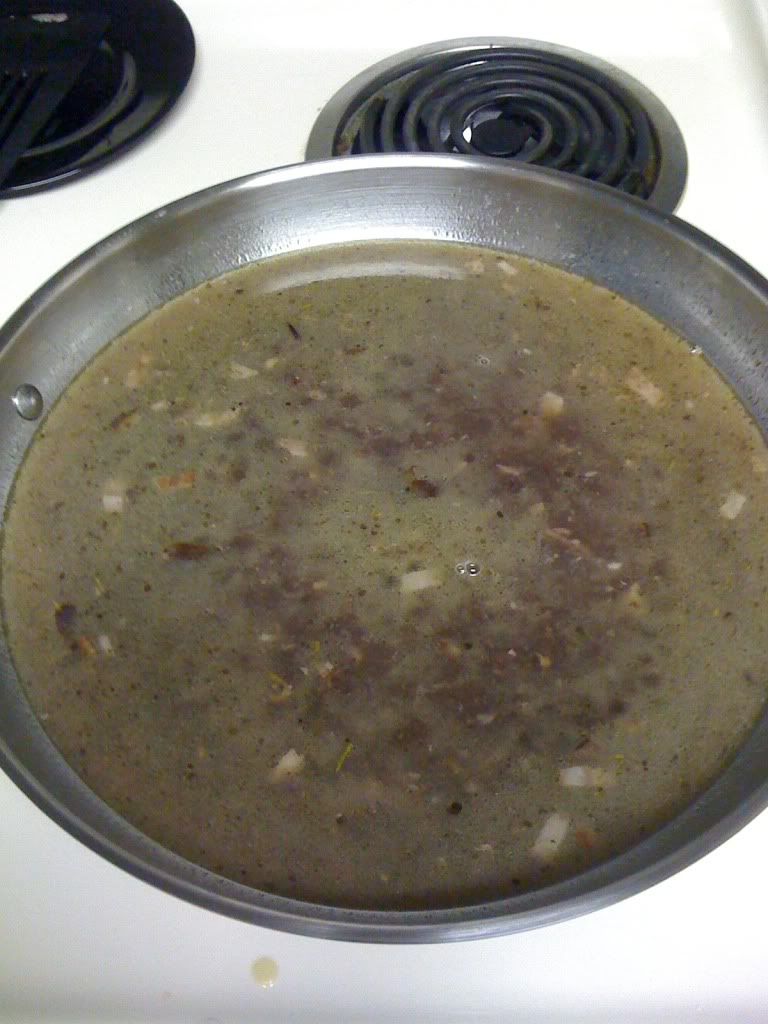 Mostly Carved:
I smoked this at around 230-260 until 160. I removed and halved the bird, and foiled meat side down until 170. Pulled it out and rested in the cooler.
This is probably the best turkey ever, but I cant tell. The fragrent smell of rosemary and basil has been in my nostrils for 2 days so I can only guess. The brine was awesome, the meat was not overly salty, and the juices made a really nice gravy!
Thanks for looking.